There are many video playback devices, from iPhones to TiVo boxes, and each require video in different formats. David Smith demonstrates how to easily batch export from Premiere for multiple formats.
어도비 프리미어 프로는 스마트폰, 웹, 태블릿 장치, í‹°ë³´ 박스에 대한 복사본을 생성하는 것이 훨씬 쉽게, 편집의 여러 ë²"ì "ì" 내보내는 배치를위한 í™"ë ¤í•œ ìž'ì—… 흐름을 ê°€ì§€ê³ , 하나의 행동으로 그것을 ì§€ì •í•©ë‹ˆë‹¤.
이 문서에서 나는 백업 하나의 배치 ìž'ì—… 흐름의 플래시 웹 ì "달ì" 위해 순서를 내보내는 방법을 탐구하ë"ë¡í•˜ê³  있습니다.
1 단계 - ì"¤ì • 내보내기 매개 변수
오픈 시퀀스를 사용하면 ë‹¹ì‹ ì€ 그것이 순서의 시작에 맞추기가 ë'˜íƒ€ë'  때까지 핸들을 드래그하여 내보낼 부분 시퀀스의 시작 부분에 ìž'ì—… 영역 시작 ì§€ì ì" ì"¤ì •í•©ë‹ˆë‹¤.
팁 : ì˜ˆì œê°€ 시퀀스의 단면 좋은 있도록 미디어 ìœ í˜•ì˜ 다양성과 수준을 í•  수있다면이 섹션을 사용합니다.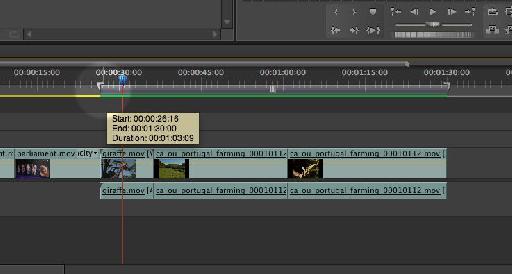 그런 다음 나중에 순서 20~30초에 대해, ìž'ì—… 영역 ëì ê³¼ 동일한 작업을 수행.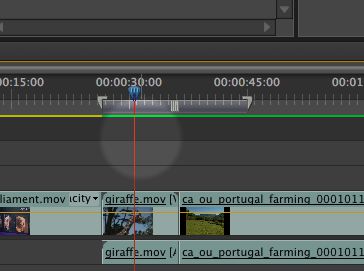 2 단계 - 수출 미디어
내보내기 창을 엽니다 타임 라인 í""ë ˆìŠ¤ ëª…ë ¹-M에서 ì" 택된 순서로.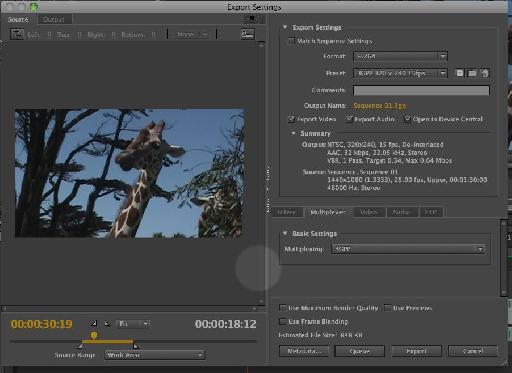 3 단계 - 소스 ì"¤ì •í•˜ê¸°
수출 창의 왼쪽에서 소스 및 ì¶œë ¥ 옵션입니다.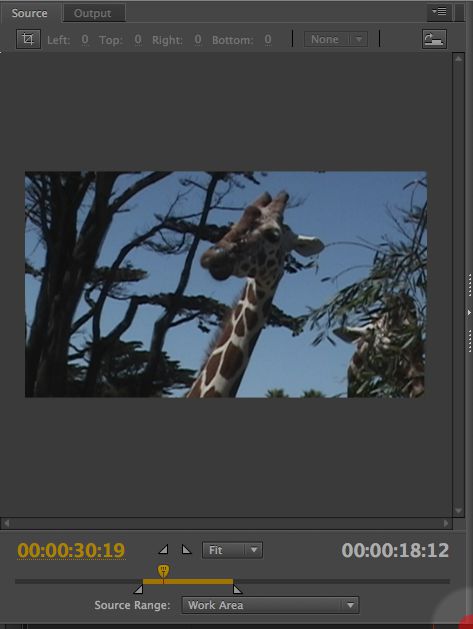 소스 창에서 바로 ìž'ì—… 영역이 ìˆ˜ì¶œë˜ê³  있으므로, ë©´ì ì´ 작동하는 범위 드롭 다운 메뉴를 ì"¤ì •í•©ë‹ˆë‹¤.
팁 : '맞춤형'으로 범위를 ì"¤ì •í•˜ë©´ I와 O는 ê·¸ì "부í"° 비디오의 범위를 í¬ì¸íŠ¸ë¡œí•˜ê³  밖으로 ì"¤ì •í•˜ê³  ìˆ˜ì •í•˜ëŠ" 데 ì'¬ìš©í•  수 있습니다. ìœ ìš©í•œ ë¨¼ì € 내보내기 ì"¤ì •ì" 테스트하는 경우.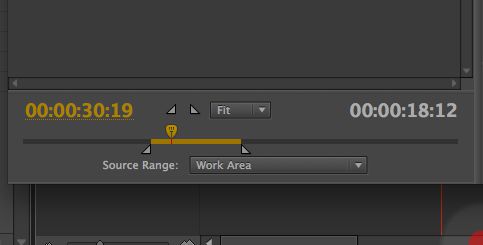 팁 : 자르기 도구와 자르기 비디오되는 ì¶œë ¥ì" 사용하는 경우 더 이상 사물을 단순화 수 있습니다. 이것은 더 빨리 수출을 ë³´ìž¥í•˜ê³  그러한 예를 들어 웹을위한 압축 그래픽에 대한 작은 텍스트로 비디오 클립의 세부 사항에 ì§'ì¤'í•  수 있습니다.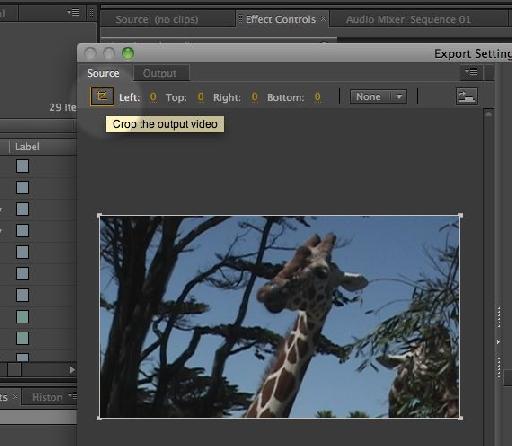 4 단계 - 백업에 대한 ì"¤ì • 포맷
지금 수출을위한 포맷을 ì" íƒí•˜ê³  내보내기 ì"¤ì •ìœ¼ë¡œ 돌아갑니다. ì "ì²´ 품질 수출에 대한 기준을 ì" 택하여 í•´ì œë¥¼ 시작합니다. 혹시 침대에서 형편이 í""ë¡œì íŠ¸ì— 일어나는 무언가,이 위대한 백업 경우 optionjust입니다.
현재 시퀀스를 ì" 택 일치하는 압축 파일을 í™•ì¸í•˜ë ¤ë©´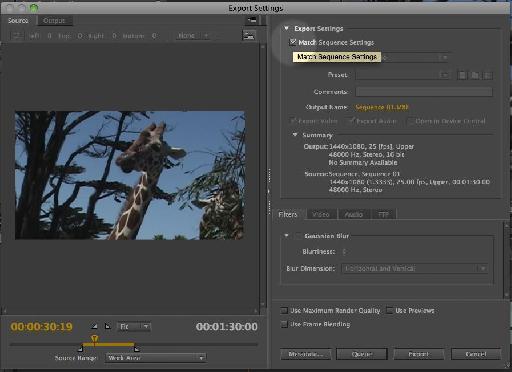 파일의 이름을 ì§€ì •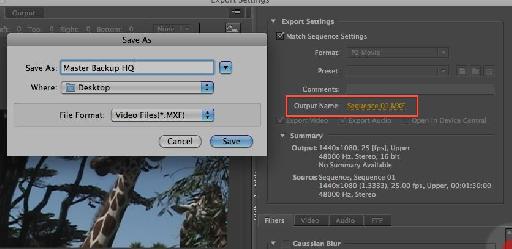 ì"¤ì •í•˜ëŠ" 건지에 대한 개요를 얻기 위해 요약을 사용하십시오.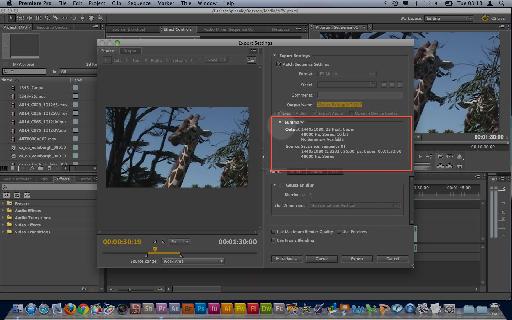 ì" 택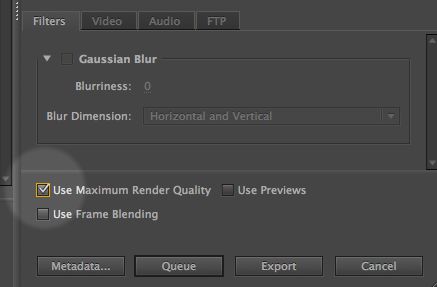 내보내기를 클릭하면 지금이 동영상을 수출하는 ê³¼ì •ì" 시작합니다. ëŒ€ì‹  대기열을 누릅니다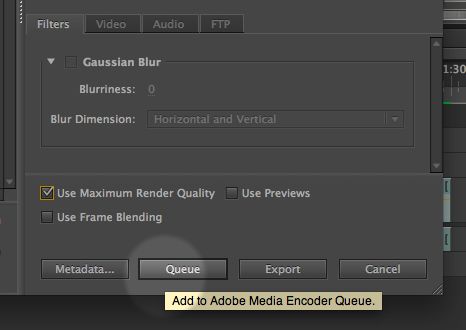 미디어 인코더는 배치 창에 나열하여 동영상과 함께 열립니다.
프로와 같은 작업 영역을 사용하여 다음 5 단계로 진행 단계 1 3을 반복 프리미어로 돌아가기.
5 단계 - 플래시 준비 완료
좋아, 그럼 수출의 다음 형식은 플래시 동영상입니다. 나는 나중에 플래시 CS5를 사용하여. FLA í""ë¡œì íŠ¸ì—ì´ 영상을 ì¶"ê°€í•  계획입니다.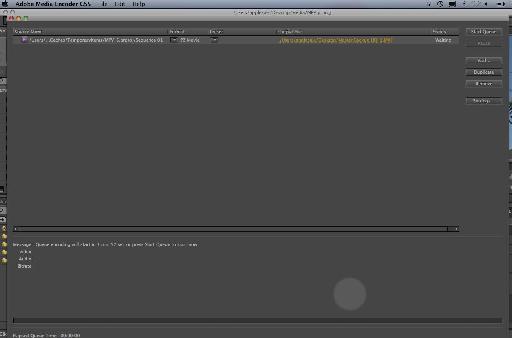 드롭 다운 메뉴에서 플래시 형식을 ì"¤ì •í•©ë‹ˆë‹¤.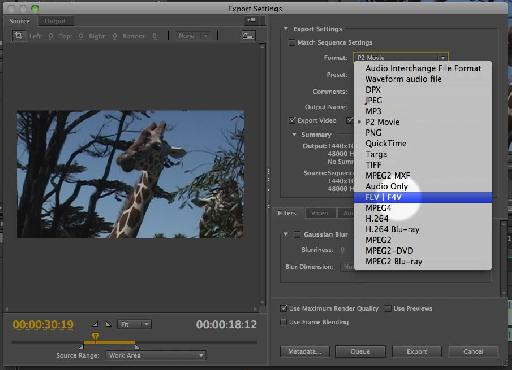 그것이 알파 기와를 í†µí•©í•  수있는 합성에 사용 대단한 이ì " FLV : 플래쉬 2 압축 표준을 ê°€ì§€ê³  있습니다. ê·¸ë¦¬ê³  더 나은 스트리밍뿐만 아니라 메타 데이터 처리에서 더 주셔서 사용하는 새로운 H.264 포맷입니다 F4V. 이 클립을위한 F4V를 ì" 택합니다. F4V은 플래시 í"Œë ˆì´ì–´ì˜ ìµœì‹  ë²"ì "ì" 필요로합니다. 웹, 640x480에서 위해 F4V를 ì" 택합니다.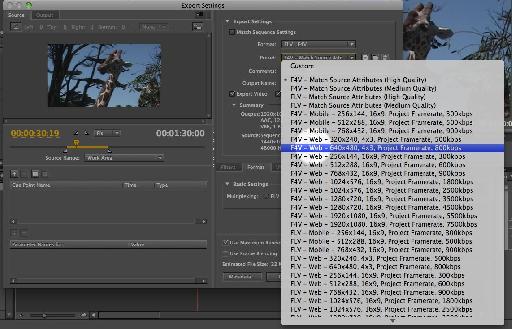 파일의 이름을 ì§€ì •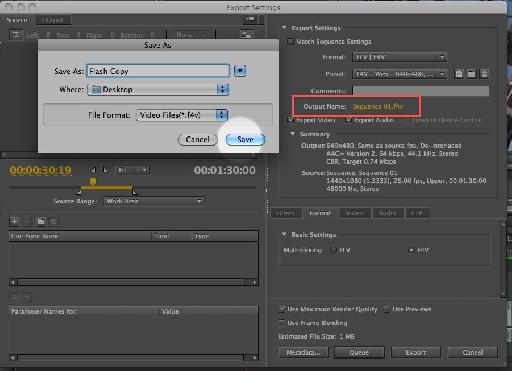 이것으로 비디오 및 오디오를 내보낼 ì" 택합니다.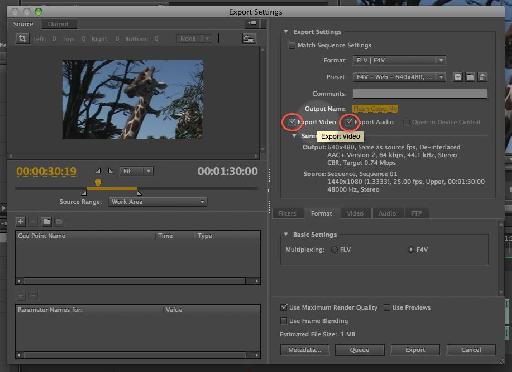 플래시에서 큐 포인트는 DVD의 챕터 마커와 비슷하게 작동합니다. 플래시 파일에 네비게이션을 ì"¤ì •í•˜ë ¤ë©´ 재생하거나 큐 포인트를 ì¶"ê°€í•˜ë ¤ë©´ ""비디오 미리보기 윈도우에서 원하는 ì§€ì ìœ¼ë¡œ 헤드를 드래그하여 ì" 택합니다.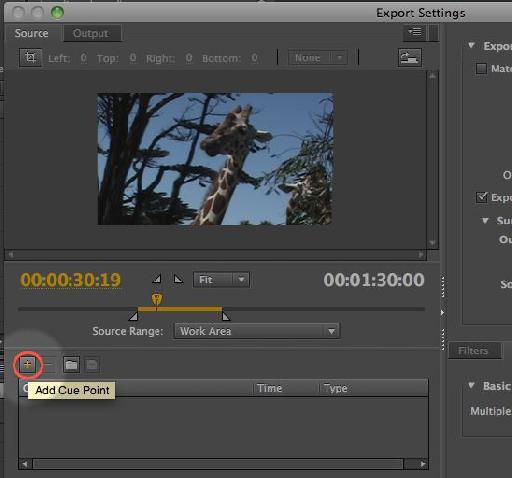 큐 포인트의 이름을 ì§€ì •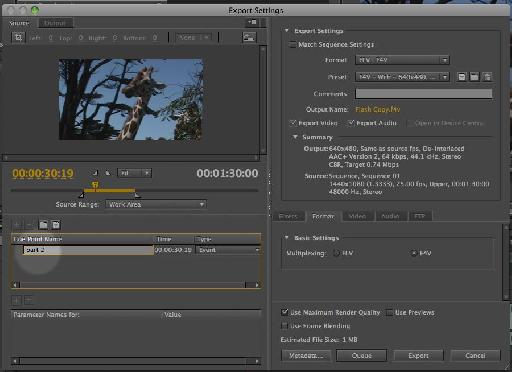 가우시안 블러 필터를 차례로 압축을위한 부드러운 이미지를 만들어 비디오에 대한 노이즈를, 밖으로조차 좋은 방법입니다. 우리는 크게 2-3의 흐림 값을 추가,이 이미지의 품질을 ì••ì¶•í•˜ê³  있으므로 충분히 있어야합니다. 바로 여기를 ìœ ì§€í•˜ê¸° 위해 ì¶œë ¥ 미리보기 창을 사용하십시오.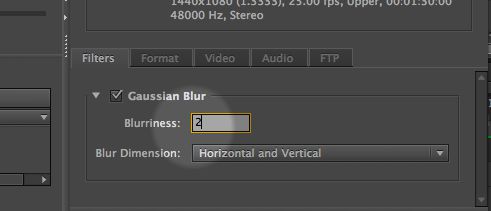 대기열이 ì"¤ì •ì" 추가합니다.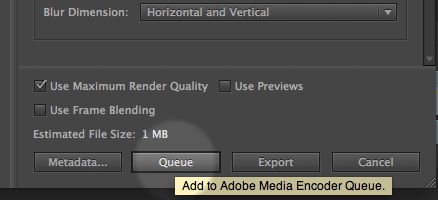 6 단계 - 배치 내보내기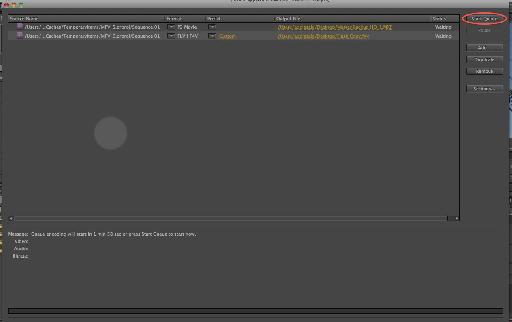 장치 중앙에서 모두 내보내기 ì"¤ì •ì´ 나열됩니다. ë Œë"링 및 배치 목록을 내보내기 시작 대기열 시작을 클릭합니다. 귀하의 ë°œì "은 미디어 인코더 윈도우의 하단에 노란색 막대에서 ì¶"ì ë©ë‹ˆë‹¤.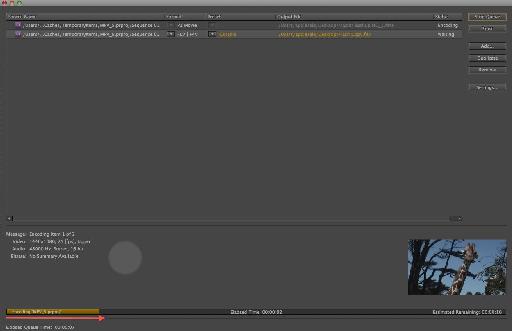 일단, 완성 수출 동영상을 모두 바탕 화면을 í™•ì¸í•˜ê³  그들을 다시 재생합니다.
ë‹¹ì‹ ì€ 결과에 만족하면 돌아가서 ì "ì²´ 순서와도 ì¼ì¹˜í•˜ê³  모ë"  미디어를 내보내는 ìž'ì—… 영역을 다시 ì"¤ì •í•©ë‹ˆë‹¤. 이 방법은 많은 시간이 잘못 ì"¤ì •ì" í"¼í•˜ê³ 하여 ì €ìž¥í•  수 있습니다. 다른 ì"¤ì •ì" 시도해