There are many video playback devices, from iPhones to TiVo boxes, and each require video in different formats. David Smith demonstrates how to easily batch export from Premiere for multiple formats.
Adobe Premiere Pro tem um fluxo de trabalho brilhante para o lote exportar várias versões de uma edição, tornando muito mais fácil de gerar cópias para telefones inteligentes, a Web, dispositivos tablet, TiVo caixas, o nome dele, em uma ação.
Neste artigo eu vou explorar como exportar uma seqüência de back-up e para o Flash entrega web em um fluxo de trabalho de lote.
Passo 1 - Definir parâmetros de exportação
Usando uma seqüência aberta definir o trabalho de ponto de início área para o início da sequência parcial que você deseja exportar por arrastando a alça de até que você vê-lo ajustam-se a do início da seqüência.
Dica: Use uma seção que tem uma variedade de tipos de mídia e os níveis, se puder, de modo que a amostra é uma boa seção transversal de sua seqüência.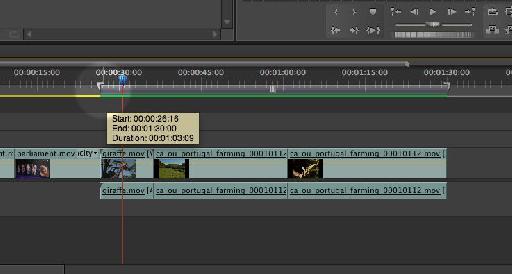 Então faça o mesmo com o ponto final do espaço de trabalho, cerca de 20-30 segundos mais tarde na seqüência.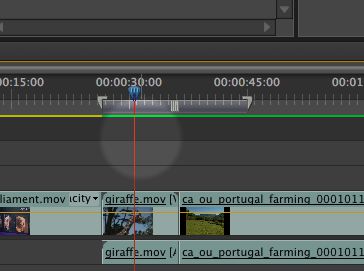 Passo 2 - exportação de mídia
Com a sequência selecionada na imprensa cronograma Comando M para abrir a janela de exportação.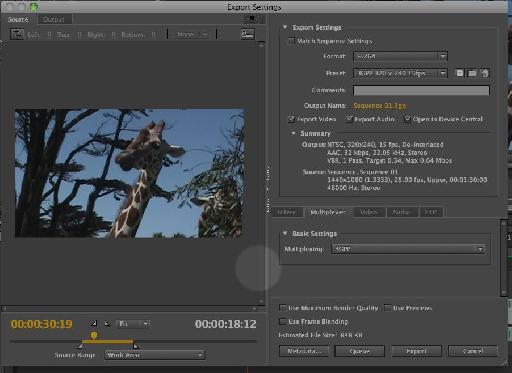 Passo 3 - Configuração da Fonte
No lado esquerdo da janela de exportação é a fonte e as opções de saída.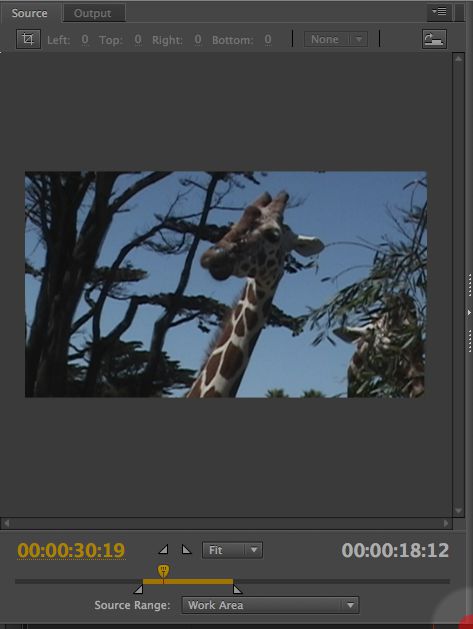 Na janela de origem definir a Faixa de menu drop-down da área de trabalho, de modo que apenas a área de trabalho é exportada.
Dica: Se você definir o intervalo para 'custom' você pode usar I e S para definir pontos dentro e fora e modificar o intervalo de vídeo ainda mais. Útil se você está testando configurações de exportação em primeiro lugar.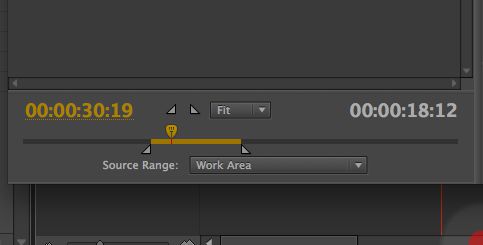 Dica: Você pode simplificar as coisas ainda mais se você usar a ferramenta Recortar e recorte a saída de vídeo estar. Isso irá garantir uma exportação ainda mais rápido e permitir que você se concentre em um detalhe do clip de vídeo, como o pequeno texto em gráficos comprimidos para a web, por exemplo.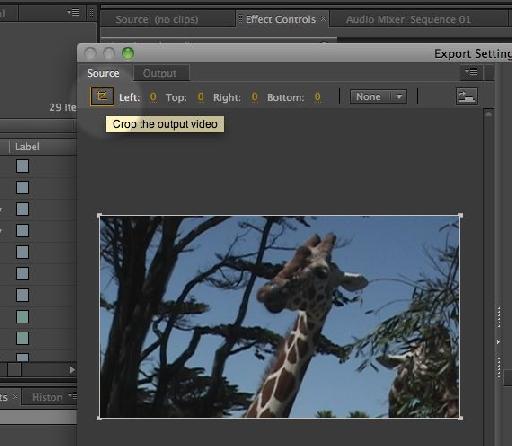 Passo 4 - Formatação de um Set Back-up
Agora volte para as configurações de exportação para selecionar os formatos para exportação. Comece selecionando padrões para uma exportação de qualidade total. Apenas no caso de algo terrível acontece ao seu projeto, este é um back-up grande optionjust no caso.
Para garantir um arquivo compactado que corresponde a seqüência atual escolher o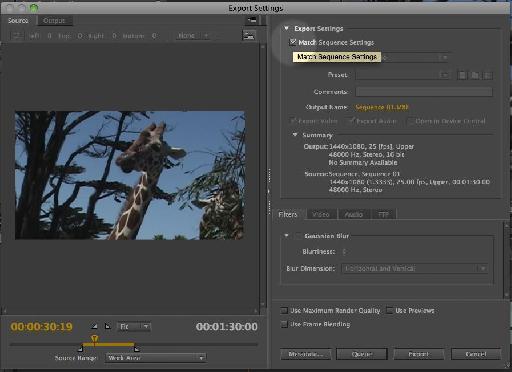 Nomeie o arquivo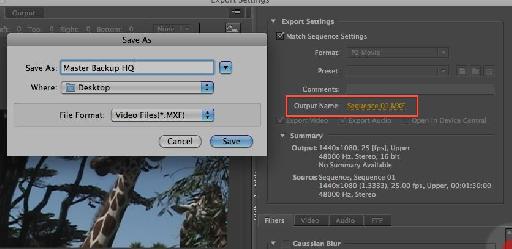 Use o Sumário para obter uma visão geral do que está sendo definido.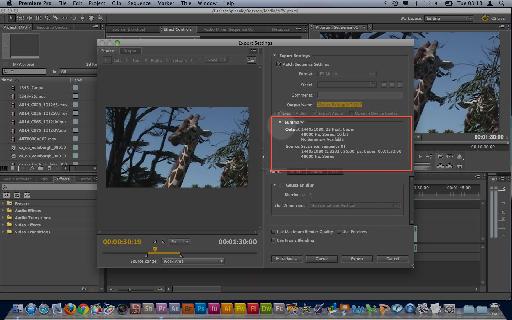 Escolher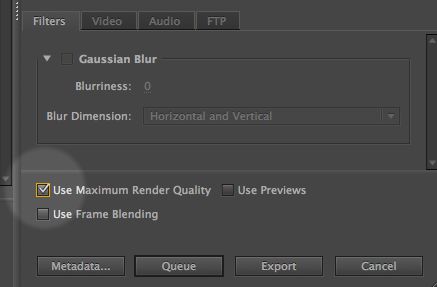 Clicando Export começará o processo de exportação este vídeo agora. Em vez disso, clique na fila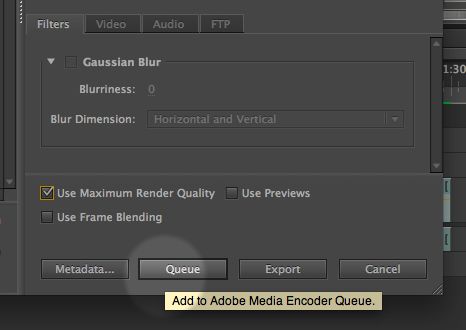 Media Encoder abre com o seu vídeo listado na sua janela batch.
Voltar para o Premiere Pro e usando a mesma área de trabalho, repita os passos 1 3, em seguida, avance para o passo 5.
Passo 5 - Configure Para o Flash
OK, então o formato seguinte para exportação é Flash Video. Eu pretendo adicionar este material de vídeo para um projeto FLA. Usando o Flash CS5 em data posterior.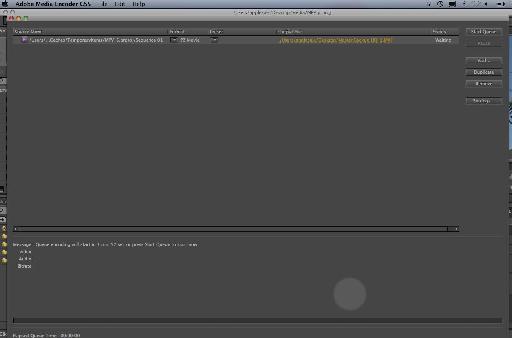 Definir o formato para o Flash a partir do menu drop-down.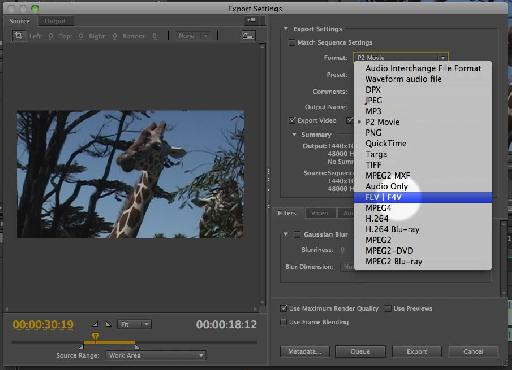 Flash tem 2 padrões de compressão: o mais velho de FLV que é ótimo para usar a composição, pois ele pode incorporar Alphas. E F4V que é um novo formato H.264 que melhor usar para streaming, bem como ser melhor em lidar com metadados. Escolha F4V deste clip. Note que F4V exige novas versões do Flash Player. Escolha F4V para Web, 640x480.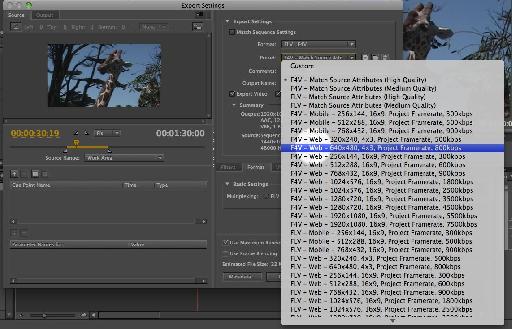 Nomeie o arquivo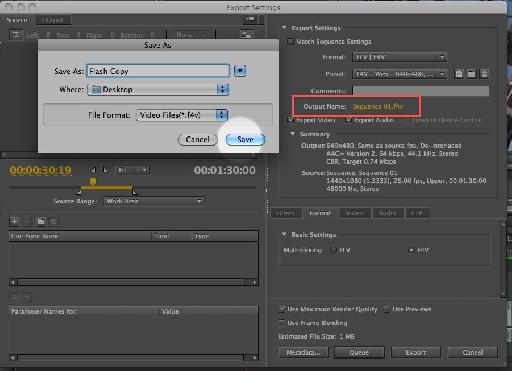 Escolha a exportar vídeo e áudio para um presente.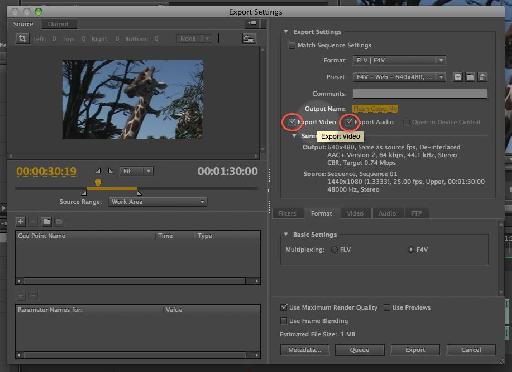 Os pontos de sinalização em Flash funcionam de forma semelhante aos marcadores capítulo de um DVD. Para configurar a navegação no arquivo Flash, jogar ou arraste o indicador de reprodução até o ponto desejado na janela de visualização de vídeo e escolher "" para adicionar um ponto de sinalização.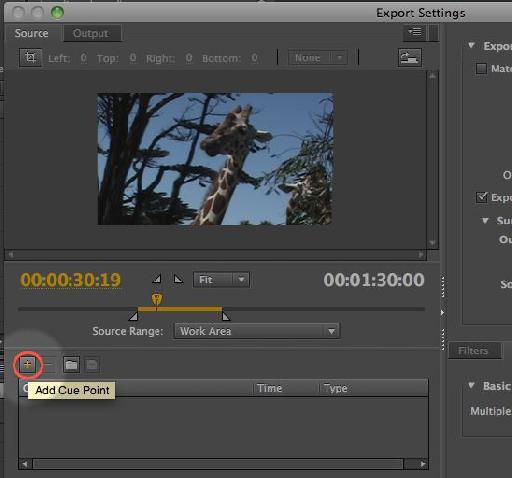 Nomeie o ponto de sinalização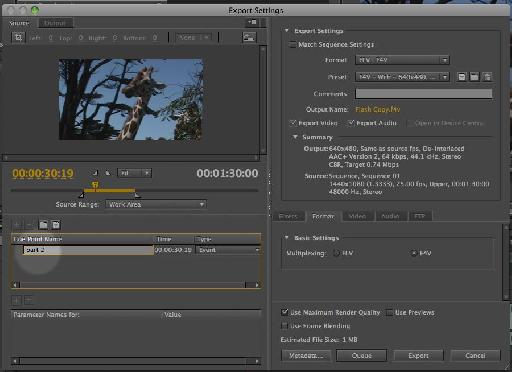 O filtro Gaussian Blur é uma ótima maneira de nivelar qualquer ruído no vídeo, que por sua vez irá criar uma imagem mais suave para a compressão. Como estamos comprimindo significativamente a qualidade da imagem, adicionando um valor borrão de 2-3 deve ser suficiente. Use a janela de visualização de saída para mantê-lo aqui.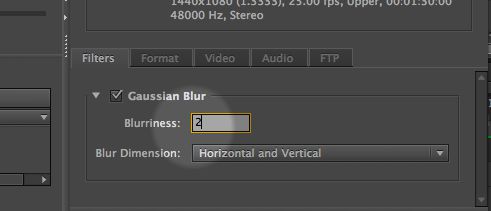 Adicionar esta definição para a fila.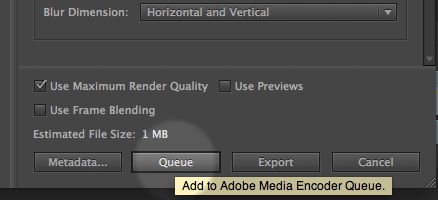 Passo 6 - Lote de Exportação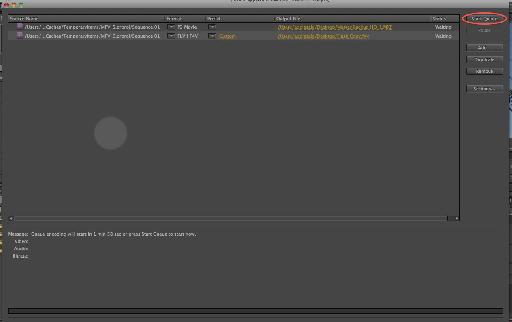 No centro do dispositivo, ambas as configurações de exportação são listados. Clique em Iniciar Fila para começar a renderizar e exportar a lista de lotes. Seu progresso é controlado pela barra amarela na parte inferior da janela do Media Encoder.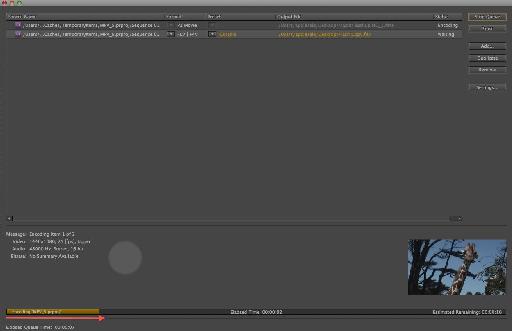 Uma vez concluída, verifique a área de trabalho para ambos os vídeos exportados e reproduzi-los.
Se você está feliz com os resultados, voltar atrás e redefinir a área de trabalho para coincidir com a seqüência completa e exportar todos os meios de comunicação. Desta forma, um monte de tempo podem ser economizados evitando as configurações erradas. Tente algumas outras configurações