Whether you're primarily a recording sound designer, or an in-studio, behind a computer or synth kind, here's nine types of software every self-respecting sound designer should own.
Read our 5 hardware recommendations for sound designers here.

For the budding sound designer there is a world of software you can choose from to help you create and edit your sounds. Let me try narrow down the choices and give you some recommendations on what audio software comes in real handy for sound design.
1. Digital Audio Workstation
Probably the most important piece of software will be the Digital Audio Workstation you use, or otherwise known as a DAW. This will be hub for your audio creative endeavors. This software allows you to add multiple tracks of audio and virtual instruments within a project. You'll build up your compositions here and use the tools available within the software to fine-tune your ideas. The most popular DAWs for sound design are Logic (for Mac), Pro Tools, Cubase, Studio One and Ableton Live to mention a few. Logic is my preference because I'm a huge Apple head, plus it comes bundled with a great selection of plug-ins, instruments and audio content. So I'd definitely suggest that you look into these things when deciding on a DAW: the user ability, the included instruments and plug-ins, audio content, and the features it offers over other DAWs.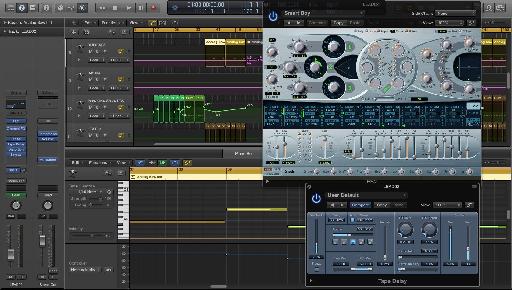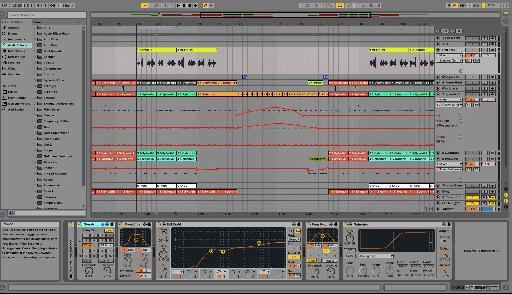 2. Audio Editor
Next up, I'd say a good tool to have is a dedicated audio editor such as WaveLab, Sound Forge and even Adobe Audition. These tools are slightly different to your standard DAWs. They work with a stereo audio file, as opposed to a combination of audio files within a project. They offer tools that aren't available in DAWs such as audio restoration, time and pitch stretching, batch processing capabilities, and destructive editing (which can be very handy). When you working with hundred of audio files that need editing and processing, these applications shine above DAWs.
An Audio Editor can also be better suited to mastering audio. You're working with a stereo audio file, so there is less inclination for you to keep going back and making mix changes. Plus these audio editors have tools better suited for mastering such as accurate metering systems. Plus they can embed codes to the audio files if you're sending them to mastering or duplication houses.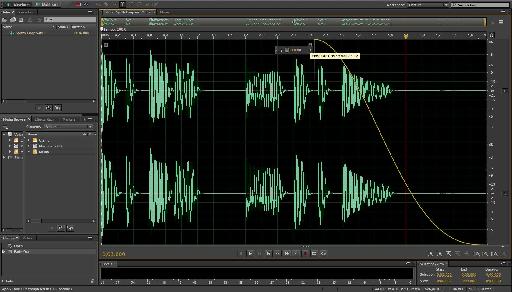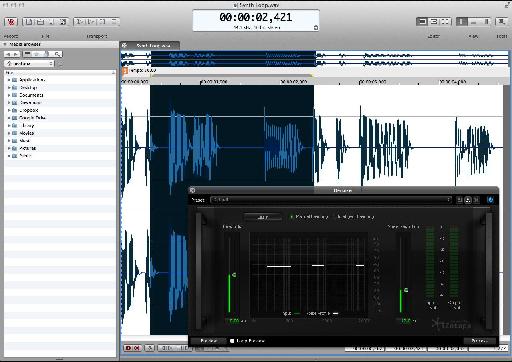 3. Audio Staple Plug-ins
What you can use in your DAW and Audio Editor are external 3rd-party plug-ins. These offer you extra creative editing and mixing options. Take a look at some of the bundles that are offered by some of the developers, as you get more bang for your buck going this way. Waves, Sonalksis and FabFilter offer great bundle deals compared to buying the plug-ins individually. You'll need a good selection of some stock standard tools such as good EQs, compressors to edit and mix your audio files.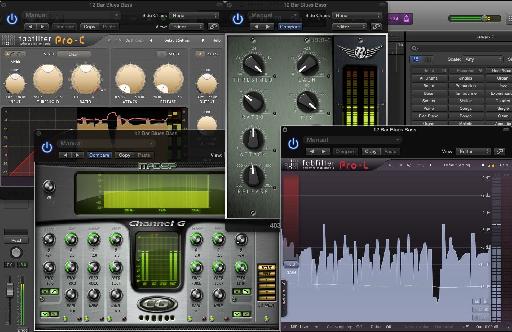 4. Glitch and Stutter Plug-ins
And then build up a selection of unique plug-ins such as glitch plug-ins like iZotope's Stutter Edit, Illformed's Glitch, Sugar Bytes Effectrix and Smartelectronix's Live Cut. These tools can come in real handy to manipulate your audio files and turn them into something completely different and new. In sound design you're always looking at new ways to edit and manipulate your sounds.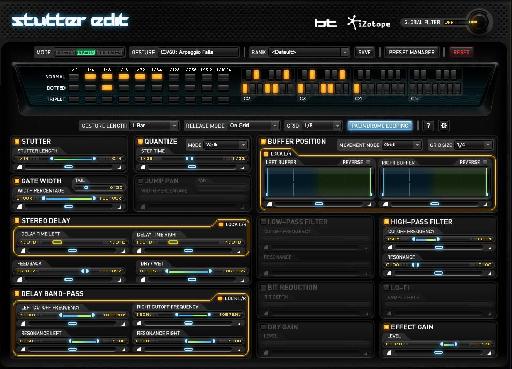 5. Image-to-Sound Software
For something very different, take a look at Photosounder. This audio application takes images and converts them to sounds. So you're working with sound in a graphical sense. This opens up a world of possibilities in creating and editing your sound using images.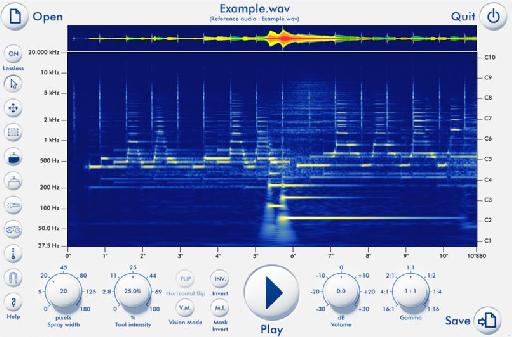 Another plug-in that has similar functionality is Camel Audio's Alchemy. And FL Studio's Beep Map also allows you to do this, if you're using FL Studio as your DAW.
iZotope's Iris allows you to draw in shapes on the graph on the plug-in. So for example you could draw a face or write your name, and then render this out as a new sound. Another great way to manipulate your audio.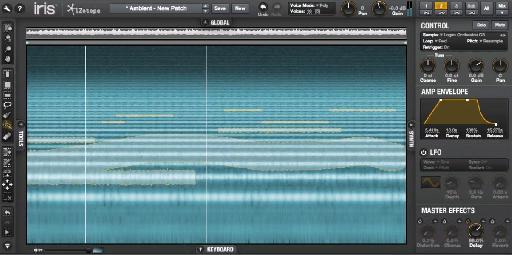 6. Sample Players
While talking about plug-ins, also investigate into a good sample player. I'd suggest Native Instruments Kontakt Player. This is becoming the standard choice for many of the sample library developers. Or even look at the full version of Kontakt, as it is a very comprehensive sampler. You can get quite deep into how it functions and even explore the scripting capabilities it has, to further shape your sounds and sample libraries.
7. Sample Libraries
For your sample player, you'll need some good sample libraries to go with it. This all depends on what type of audio material you'll be working on. Maybe you'll be using a lot of world music percussion then look into some of these sample libraries. If you're looking for more experimental sample libraries, then explore the more esoteric libraries out there. Some of the big names in the sample library world are EastWest, CineSamples, and Spitfire Audio. See what libraries fit into your budget. Or look at some of the bundles that are offered by the developers. EastWest offer great discounts on their software if you look at their bundle options. And they are used by the top film and game audio composers, so you'll be using the same tools as them.
8. Modular Software
If you really want to get into more customizable software take a look at modular software like Native Instruments' Reaktor, MaxMSP, or Max For Live that integrates into Ableton Live. This software allows you to build your own effects and plug-ins from modules that are available within the software. This software does have a steep learning curve to figure out how it all works together, but it's very rewarding being able to build up your own effects and instruments from scratch. And even if you can't initially build up your own effects and instruments, there are great libraries and presets that come with the software to help you get started.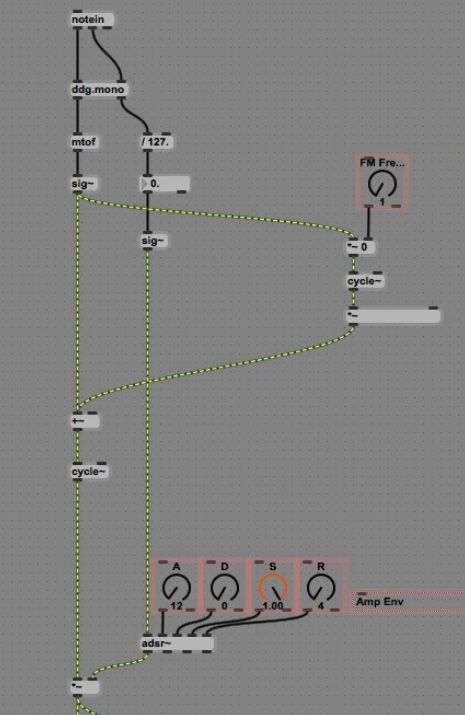 9. Native Instruments Komplete
So I've given you a few ideas on what type of software, effects and plug-ins you'll need. But you'll probably notice one name pops up more than any of the other developers, and that's Native Instruments. And I've spoken about how bundles are the more cost effective solution. One of the best bundles on the market is Native Instruments' Komplete package. I've left this for last as it really is an amazing package.
It comes bundled with 39 products. Which includes instruments, effects and sample libraries. And if you can fork out for Komplete Ultimate you get the extra sample libraries that are really outstanding. It such a big package that it can keep you going for years for creative, editing and manipulating sounds.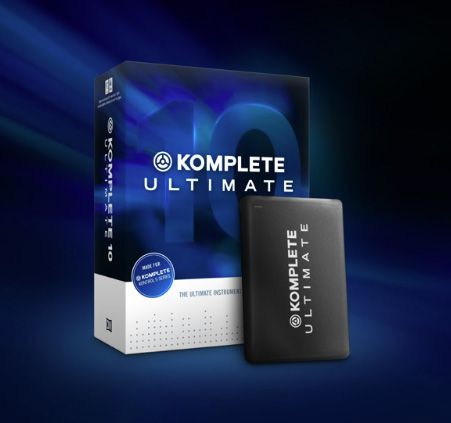 Conclusion
That's my software suggestions for sound design. The more tools you have the more options and ways you have to creatively edit your sounds. One effect can inspire a whole new sound. So check out some of this software and see which ones can work their way into your sound design workflow.