Learn the essentials of subtractive / analog synthesis in this excellent four-part series with Peter Schwartz. Part one explores the four properties of sound.
Of all the different types of sound synthesis, analog synthesis (also called subtractive synthesis) is the most widely used and the easiest to understand and operate. Though if you're new to synthesis, you might not feel that way if the first synthesizer you try to tackle is something like the Predator, with its gazillion knobs and controls (Figure 1). Something less complex like Logic's ES-E seems like it would be a better place to start (Figure 2).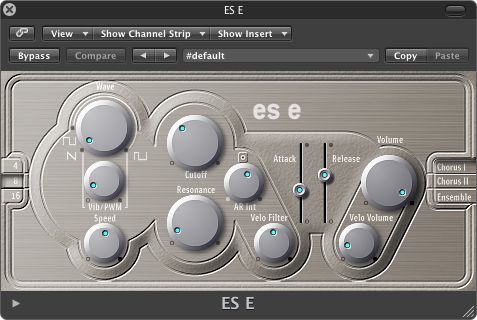 Figure 2: Logic's ES-E, perhaps named as a clever play on "Easy"?
But here's a little secret… For the most part, all analog synths are the same. That is, they share the same basic design concept and have similar components and controls. Most importantly, it's a design which makes it easy to control the four properties of sound. Yes, just four. You'd think there would be many more than that, but after working with synths and sound for over 30 years* I haven't found any!
And because analog synths are so fundamentally similar, I wouldn't be stretching the truth** to say that after you learn how one analog synth works, you can sit down in front of any other one and have a pretty darn good idea of how to program it. Without having to read the manual, I hasten to add!
* there's a slight chance that I've rounded that number down
** be sure to ask about the AskAudio 100% money back truth guarantee!
But what we need to do first, of course, is learn what these four properties of sound are. Then we can move on to learn which of a synthesizer's various components let us create and control them. So let's start to get familiar with…
The Four Properties of Sound
Pitch (or Noise)
Timbre - a word traditionally used in synthesis meaning "tone color"
Amplitude (loudness, volume) - how the volume changes over time
Duration - how long a sound lasts
There they are, the four properties of sound. And we can start to get more intimately familiar with them without even being in front of a synthesizer, simply by listening to the world.
Listening to the World!
The best way to get familiar with the four properties is simply by paying closer attention than usual to sounds you hear every day. The following exercise will change the way you hear sound forever (that's a good thing, by the way) and its purpose is to hone your listening skills towards hearing sound in terms of the four properties.
Listening Exercise
Choose any sound from your environment or from a piece of music and focus on it from beginning to end, blocking out all other sounds. The sounds you choose from can be anything at all: a police siren, a telephone dial tone, a car horn honking, a bird song, a kick drum, a saxophone lead, or an amazing synth effect that you heard in your favorite song. As you concentrate on it, ask yourself these four questions:
PITCH or NOISE:

Is the sound pitch-based or noise-based, or perhaps a mixture of the two?

TIMBRE:

How would you describe its "tone color"? Any words that come to mind are fine.

DURATION:

How long does the sound last?

AMPLITUDE (Loudness, Volume):

Here's some audio you can listen to for these sound exercises:
All sounds start from silence and end in silence. What happens in-between is what I like to call the sound's "loudness contour". With that in mind, draw sketches on paper that represent how long it takes the volume to rise from silence, any volume fluctuations that occur over the course of the sound, and how long it takes to conclude in silence.
Advanced Listening Exercises
After you get used to focusing on individual sounds and listening to them in terms of the four properties, start to listen for more specific details. Here are some suggestions of what to listen for:
Pitch: Is the sound made up of just one pitch or multiple pitches? Does the pitch remain constant or does it change over time (and how)?
Timbre: Does the timbre remain constant or does it change over time (and how)? For noise-based sounds, describe its most noticeable characteristics, i.e., hissy, rumbly, airy, etc.
Duration: Long sounds can be deceiving. What you might describe as a "long sound" may actually be a long phrase of many individual sounds. Listen out for the difference.
You can do these simple, no-cost exercises anytime, anyplace. After a while you may be surprised how often you'll stop to listen to individual sounds and try to break them down into the four properties.
But that said, please choose your moments carefully…
Boss: We have a big client coming in next week so I'm going to need you to… Hey, are you listening to me?
You: Sorry, I got distracted listening to the loudness contour of that jet passing overhead…
Boss: You're so fired!
So go forth into the world and start listening to sounds in terms of their four properties. In the next article, we'll learn about which components of a synthesizer are used to create and control them.
Read Part 2 of this series
here
.