Touching it up with TouchAble I'm in the studio after a fresh update to Ableton Live. I haven't showered, my HP tablet died, I couldn't get TouchAble to work last night, and our water heater is on th
Le toucher avec touchable
Je suis en studio après une mise à jour frais pour Ableton Live .
J'ai été revigoré cet après-midi après une longue marche quand il m'est apparu: Vous pouvez avoir LiveControl et le tout nouveau soft plus sophistiqué iPad natale, vient de sortir, que tout le monde parle: touchable ..


La nouvelle mise à jour Ableton Live est 8.1.5 est maintenant disponible et je vous recommande vivement cette mise à jour pour quiconque a suivi le long dans le précédent tutoriel: " Hands-On contrôle avec Ableton Live en utilisant LiveControl ".
La surface de contrôle que nous avons utilisé dans le dernier tutoriel a été une LiveControl iPad tourne via touchOSC.
C'est ... jusqu'à ce que j'ai mis à jour Ableton Live.
All of the Tricks, None of the Clicks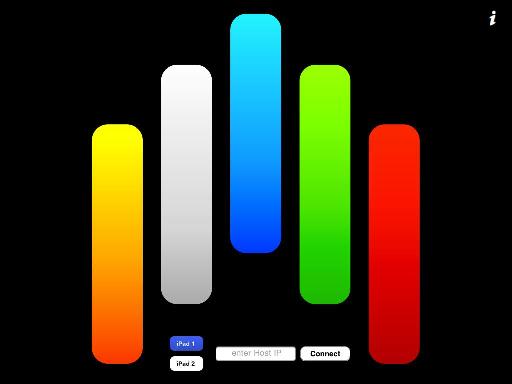 Figure 2 - Connect to your iPad
La configuration du toucher est une brise, et il ya une fabuleuse étape-par-étape tutoriel déjà sur le site web du toucher .
Touchable offre un contrôle absolu sur Ableton Live.
Quite Handy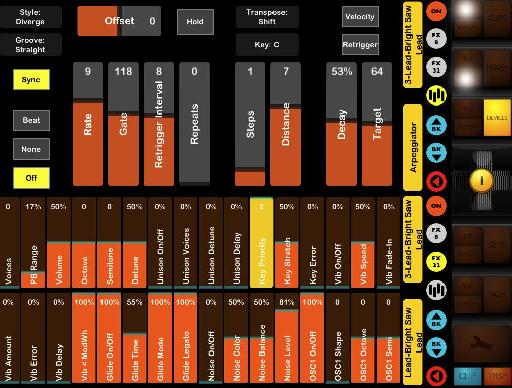 Figure 3 - TouchAble's rendition of Live's arpeggiator and Analog instrument

Figure 4 - Live's arpeggiator and Analog instrument
D'une part, toucher de restitutions de l'arpégiateur et analogique ensemble (voir figure 3), il est facile de manipuler les commandes avec vos mains.
La symbiose d'avoir un iPad courir aux côtés de toucher visualiser votre écran d'ordinateur de Ableton Live fait d'une dualité vraiment génial.
Par exemple, en analogique, j'ai trouvé que l'utilisation de la commande Unison en tandem avec réglage de la distance de l'arpégiateur est faite pour un son qui était vraiment proche de ce que je voulais.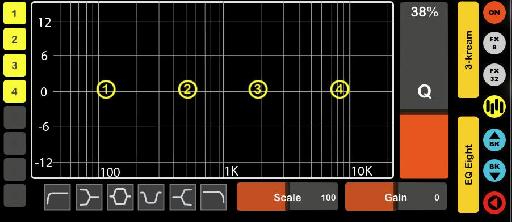 Figure 5 - EQ Eight's native view in TouchAble
Le killer feature du toucher est qu'il offre une «vision native" de l'appareil avec lequel vous travaillez, représenté par une icône spéciale dans la vue des dispositifs, ce qui correspond intuitivement la disposition des paramètres de Live.
Ayant commandes tant sur un iPad faire pour une expérience qui est très proche de l'exploitation d'un classique, synthétiseur physiques modulaire avec des dizaines et des dizaines de boutons et de commandes.
Get More for Less
Touchable a fait quelques vidéos sur leur site une grande des artistes de l'utiliser.
Je recommande fortement toucher si vous êtes dans Ableton Live et utilisez un iPad.
Soyez sûr de regarder l'excellent tutoriaux pour Ableton Live sur www.macprovideo.com , ce sera certainement rallumer votre inspiration pour composer de la musique et de se reposer confortablement la nuit en sachant que vous êtes d'améliorer vos compétences en tant que compositeur et musicien, tout en ayant seulement fait un petit investissement financier dans la configuration de votre studio pour accomplir cette tâche.
Je ne peux pas attendre pour entendre vos commentaires sur les forums ou à lire vos réponses ci-dessous.