Touching it up with TouchAble I'm in the studio after a fresh update to Ableton Live. I haven't showered, my HP tablet died, I couldn't get TouchAble to work last night, and our water heater is on th
Toccarlo con palpabile
Sono in studio dopo un aggiornamento fresco per Ableton Live .
Sono stato rinvigorito questo pomeriggio dopo una lunga passeggiata, quando mi sono reso conto: è possibile avere LiveControl E il nuovo, più sofisticato iPad applicazione nativa, appena rilasciato, che tutti parlano: palpabile ..


Il nuovo aggiornamento di Ableton Live 8.1.5 è ora disponibile e vi consiglio questo aggiornamento a tutti coloro che hanno seguito lungo nel tutorial scorso: " Hands-On di controllo con Ableton Live con LiveControl ".
La superficie di controllo che abbiamo usato nel tutorial scorso è stato un LiveControl iPad esecuzione tramite touchOSC.
Questo è ... fino a quando ho aggiornato Ableton Live.
All of the Tricks, None of the Clicks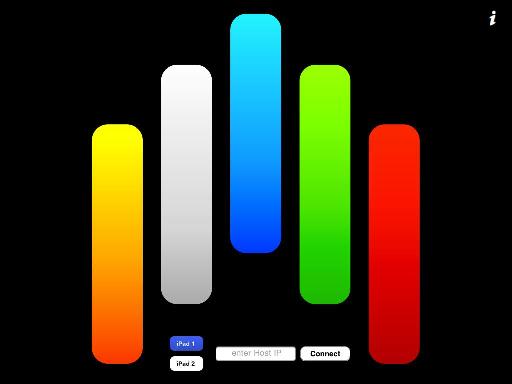 Figure 2 - Connect to your iPad
La configurazione di tangibile è un gioco da ragazzi, e c'è un favoloso step-by-step tutorial già tangibile sito web .
Tangibile offre un controllo assoluto su Ableton Live.
Quite Handy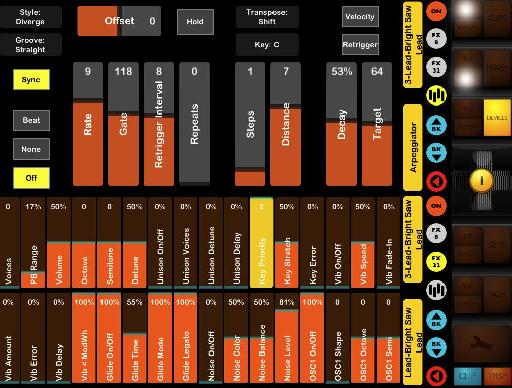 Figure 3 - TouchAble's rendition of Live's arpeggiator and Analog instrument

Figure 4 - Live's arpeggiator and Analog instrument
Da un lato, è resa tangibile della Arpeggiator e analogico insieme (vedi Figura 3) rende facile per manipolare i controlli con le mani.
La simbiosi di avere un iPad esecuzione tangibile fianco visualizzare lo schermo del computer di Ableton Live fa per una dualità davvero grande.
Per esempio, in analogico, ho trovato che utilizzando il controllo Unison in tandem con impostazione della distanza l'arpeggiatore fatta per un suono che è stato molto vicino a quello che volevo.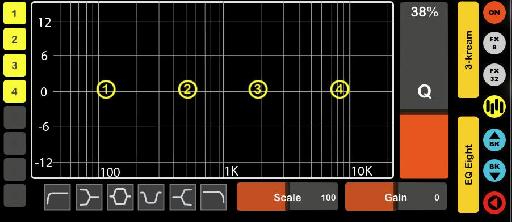 Figure 5 - EQ Eight's native view in TouchAble
La caratteristica assassino di tangibile è che fornisce una "vista nativo" del dispositivo che si sta lavorando, rappresentato da una speciale icona nella vista dei dispositivi, che corrisponde intuitivamente il layout parametro Live.
Avere così tanti controlli su un iPad, assicura un'esperienza che è molto vicino al funzionamento di un tradizionale, sintetizzatore modulare fisico con decine e decine di manopole e controlli.
Get More for Less
Tangibile è un bel video di pochi grandi sul loro sito degli artisti usarlo.
Consiglio vivamente tangibile se si è in Ableton Live e utilizza un iPad.
Essere sicuri di vedere l'ottimo tutorial per Ableton Live su www.macprovideo.com , questo sarà sicuramente ri-accendere la tua ispirazione per comporre musica e di riposare comodamente durante la notte sapendo che si stanno migliorando le vostre abilità come compositore e musicista, per tutto il tempo avendo fatto solo un piccolo investimento finanziario nella configurazione in studio per realizzare questo.
Non vedo l'ora di sentire i vostri commenti sul forum o di leggere le vostre risposte qui sotto.