Touching it up with TouchAble I'm in the studio after a fresh update to Ableton Live. I haven't showered, my HP tablet died, I couldn't get TouchAble to work last night, and our water heater is on th
Tocá-lo com tocável
Eu estou no estúdio depois de uma atualização fresco para Ableton Live .
Eu tenho sido revigorado esta tarde depois de uma longa caminhada, quando me dei conta: Você pode ter LiveControl E o novo, app iPad mais sofisticados nativa, acaba de lançar, que todos estão falando: tocável ..


A nova atualização para Ableton Live é 8.1.5 já está disponível e eu recomendo essa atualização a qualquer um que seguiu ao longo do tutorial passado: " Hands-On com Ableton Live Controle usando LiveControl ".
A superfície de controle que nós usamos no tutorial passado foi um LiveControl iPad rodando via touchOSC.
Que é ... até eu atualizei Ableton Live.
All of the Tricks, None of the Clicks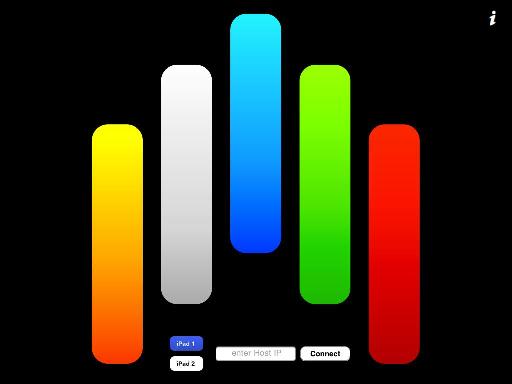 Figure 2 - Connect to your iPad
A instalação de palpável é uma brisa, e há um tutorial passo-a-passo fabuloso já no palpável a página na web .
Palpável fornece controle absoluto sobre o Ableton Live.
Quite Handy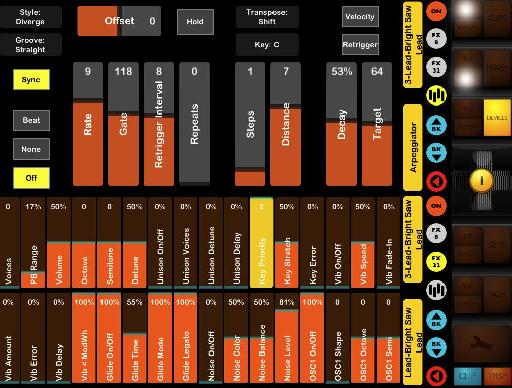 Figure 3 - TouchAble's rendition of Live's arpeggiator and Analog instrument

Figure 4 - Live's arpeggiator and Analog instrument
Por um lado, palpável de rendição do Arpeggiator e analógico juntos (ver Figura 3) torna fácil para manipular os controles com as mãos.
A simbiose de ter um iPhone rodando ao lado palpável ver a tela do computador de Ableton Live permite uma dualidade muito grande.
Por exemplo, em analógico, descobri que usando o controle Unison em conjunto com a definição do arpeggiator de distância feito para um som que estava realmente perto do que eu queria.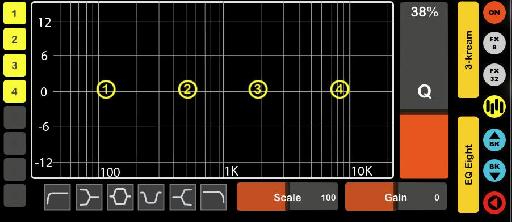 Figure 5 - EQ Eight's native view in TouchAble
A característica do assassino de palpável é que ele fornece uma "visão nativa" do dispositivo que você está trabalhando, representada por um ícone especial na vista dispositivos, o que corresponde intuitivamente disposição Live parâmetro.
Tendo tantos controles em um iPad fazer para uma experiência que está muito perto de operação de um tradicional, sintetizador modular física com dezenas e dezenas de botões e controles.
Get More for Less
Palpável tem muito a alguns vídeos grande em seu site de Artistas de usá-lo.
Eu recomendo altamente palpável se você estiver em Ableton Live e estão usando um iPad.
Certifique-se de assistir a excelentes tutoriais para Ableton Live em www.macprovideo.com , esta será definitivamente re-acender a sua inspiração para compor música e descansar confortavelmente à noite sabendo que você está melhorando suas habilidades como compositor e músico, o tempo todo tendo apenas feito um pequeno investimento financeiro em sua configuração de estúdio para fazer isso.
Eu não posso esperar para ouvir seus comentários nos fóruns ou para ler as respostas abaixo.