In this video from Native Instruments, Jean-Michel Jarre talks about the evolution of electronic music technology and how it shaped his recent album. If you only watch one video today, watch this.
Jean-Michel Jarre is one of the true pioneers of electronic music. In this fascinating video interview with Native Instruments he talks about the evolution of music technology and how his own workflow has changed dating back to the Fairlight and tape machines through to today's modern, cutting-edge plugins, like Razor, Massive and Monark.
Jarre's first synth, EMS VCS 3, is still one of his top 5 favourite synthesizers of all time. It has pins instead of cables! He had to go to London to see it and demo it. He sold his guitar amplifier to buy the EMS VCS 3 and he describes it as being responsible for his shift from rock to electronic music. All the sounds of Oxygene except of the pads and "bubbly effects" are all coming from the EMS VCS 3. He feels "it's like an old friend." Another of his favorite monophonic synths is the ARP 2600.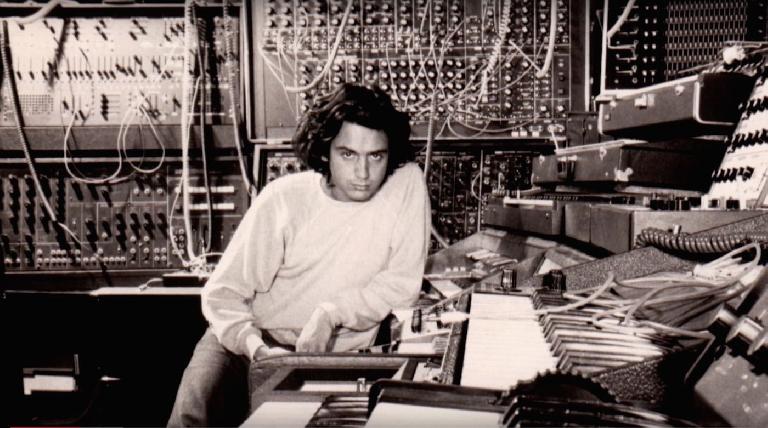 When it came to polyphonic synths, the Roland Jupiter 8 and Memorymoog (the "Rolls Royce of polyphonic analog synths") were probably the first polyphonic synthesizers he used. And Jarre then considers that the Synthex from Elka "could be the Bentley" of polyphonic synths.
He describes the 90s as a dark period as digital instruments were not evolved enough and the analog instruments didn't exist.
Watch The Full Video Interview with Jean-Michel Jarre HERE:
[ad_unit]
Jean-Michel Jarre started using plug-ins when he began using Pro Tools, more for processing sounds than creating new ones. His switched to using digital plugins for generating sounds started with Native Instruments.
When Monark was released he tested it in a studio in London and was amazed because it was very close to the sound of a Minimoog. He goes one to say, "Monark for me is better than the new Moog hardware synthesizers… I don't care as I'm not endorsed by anyone. As a musician I prefer working on Monark than on the Voyager these days." It's the random artefacts inside Monark that really appeal to him.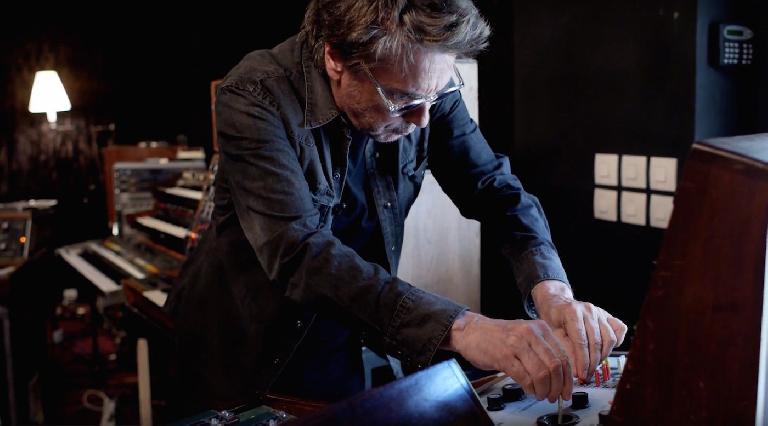 Jarre feels many developers want to create a plug-in version of an existing analog synth, while the real excitement is to propose new concepts like Massive did, which didn't exist within hardware previously, and has been partly responsible for the creation of a new genre like dubstep. When Moog created the modular Moog they weren't trying to replicate an existing concept. It's the same today, developers need to think about innovating.
He also talks about using Razor and Massive in unexpected ways. He enjoys using it in a subtle way which isn't perhaps how it's become infamous in the electronic production world. He might use Massive to create a little depth in a subtle way.
Jean-Michel Jarre also talks about his new album, Time Machine, and in particular talks about the new track he's done with Air. They decided to start with vintage instruments and then move through the generations of instruments and tape machines going from the 50s and 60s through to the Fairlight, modular Moogs, analog synths, to plug-ins of the modern day like FM8 and Razor. It's like a story of music technology in one track.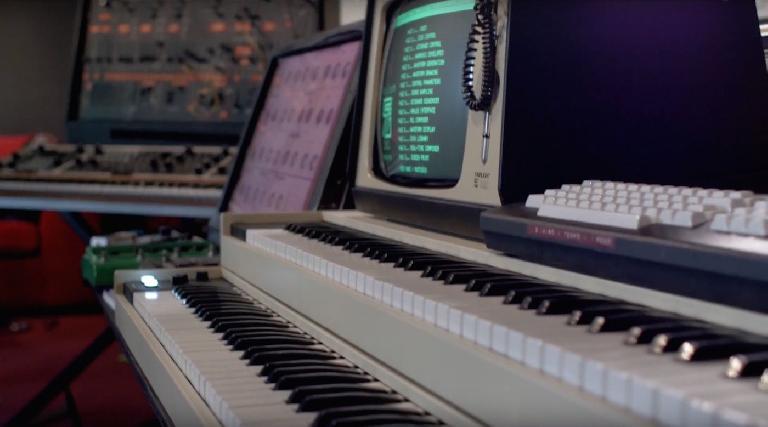 He started his album project, which features collaborations with some of the most influential electronic artists and bands the world has ever known, using Pro Tools and analog synths. He ended it using Ableton Live and Native Instruments Komplete plug-ins.
The process of making the album meant he was forced to break old habits and Jarre believes it's important to find every opportunity to break habits to keep the freshness. He closes by saying, "the evolution of technology keeps me fresh."
Find out how over 40 years of synth history informed his new album – Electronica, and hear a legend share his thoughts on technology's future.
[courses_slider]
Music used in the video interview:
[ad_unit]
Part Two of this interview can be read and watched here:
https://ask.audio/articles/interview-jean-michel-jarre-on-sampling-delays-keeping-music-fun