"New browser features" may not sound as exciting a "new synth" or "effect". G. W. Childs explains why this new addition to Live 9 is important, and how'll prove popular with Live users.
Während ich dies schreibe, Im ungeschickt Eingabe, durch einen kleinen Unfall mit einem Skateboard. Meine Arme Mobilität ist nicht gut. Aber, es gibt einen glänzenden Start in die Lage, Im Schreiben über die neue Ableton Live, Version 9. Und, Im froh zu berichten, dass es neue Funktionen, die stark hilfreich, jemanden in meiner Situation mit eingeschränkter Mobilität in meinen Händen sind. Zusammenfassend lässt sich sagen, was diese Funktion ist, wäre es die neue Live 9 Browser. Aber da wurden summiert, jetzt können brechen die Funktionen in Live 9s neuen Browser, die unwiderruflich die Dinge zu beschleunigen für Sie.
Feature 1 - Orte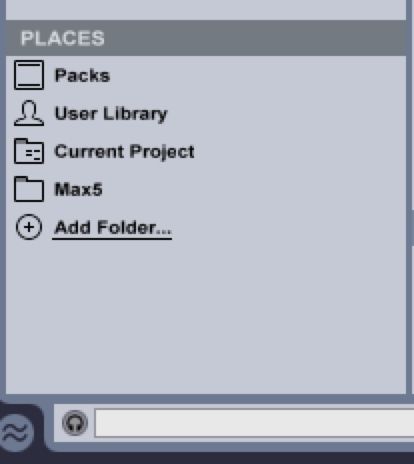 Die Plätze sind eine neue Position innerhalb der Ableton Live Browser. Anstatt drei Dateien Browsern, die Sie verwenden, um schnell bestimmte Verzeichnisse auf Ihrer Festplatte können Sie jetzt haben unbegrenzten Zugang zu jedem Ort, den Sie eingerichtet in Places. Lassen Sie mich Ihnen zeigen, wie es funktioniert!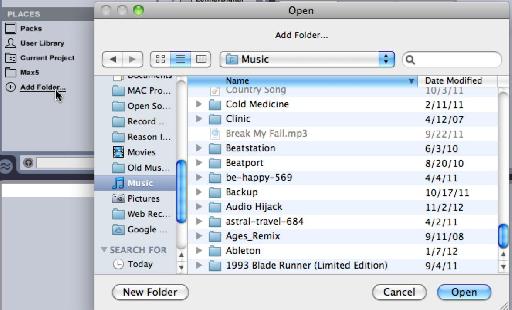 Wenn ich die Schaltfläche Ordner hinzufügen klicken, wird ein Browser, ermöglicht es mir, ein beliebiges Verzeichnis auf meiner internen oder externen Festplatten zu wählen.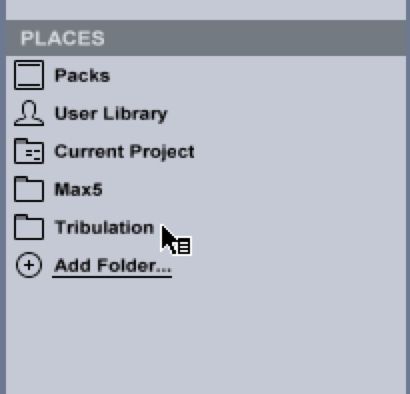 Einmal gewählt, wird der Ordner immer in der Places-Bereich meines Browsers erscheinen. Dies bedeutet, Ive got schnellen Zugriff, anstatt zu graben, um durch die Ableton Browser den Weg Ich hatte einmal, alles (solange Im in der Gewohnheit der Zugabe von meinen besuchten Verzeichnisse) wird immer da sein.
Sie werden auch glücklich sein zu wissen, dass theres eine noch einfachere Methode, dies zu tun! Sie können auch Dateien aus dem Finder-Fenster und den Desktop, direkt in den Places Abschnitt ...

Feature 2 - MIDI Clip Vorschau
Id gerne verdoppeln bis auf ein paar Features hier, beginnend mit dem, was auf den ersten, scheint wie ein wegwerfen feature-MIDI Clip Vorschau. Live 9 wird nun eine Vorschau eines Clips, ob es MIDI oder Audio sein. Dort, wo es wirklich interessant ist, dass Ableton merkt sich nun die Geräte und Patches, die Sie verwendet, um die MIDI-Clip zu erstellen, ursprünglich. Dies beinhaltet sogar Plug-Ins und Effekte. Dies macht eine noch größere Fall zur Verwendung des User Library Bereich innerhalb, jetzt in Orte, die Clips, die Sie sehen, selbst mit erneut oder Clips, die kapseln einen eigenen Stil und verfügen über einen kick ass Sound, durch den Einsatz von Plug-Ins speichern , Live Instrumente und Effekte. Lassen Sie mich Ihnen zeigen, was ich meine ...

Im Moment habe ich eine sehr malerische Leitsequenz geht, die IVE benannt Nette Melody. Dieser Clip ist mit Rob Papens Predator und Ableton eigenen Chorus-Effekt.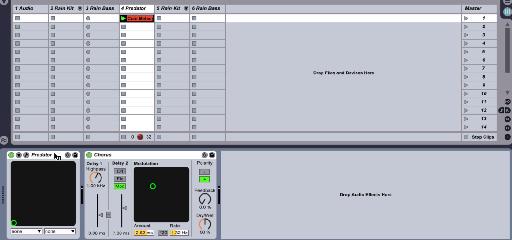 Ill ziehen Nette Melody Clip über in einem der Clips Unterverzeichnis der User Library. Nun wird dieser Clip hier zu bleiben, und wird für jede neue Live-Projekt, das ich starten.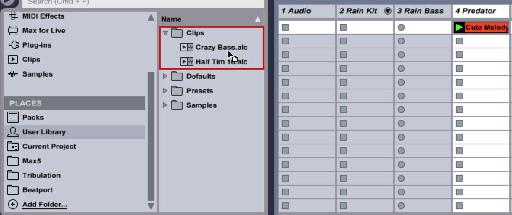 Nun, mal sehen, was passiert, wenn ich eine neue Live Project und ziehen in Nette Melody starten. Ill ziehen Sie es in, jetzt ...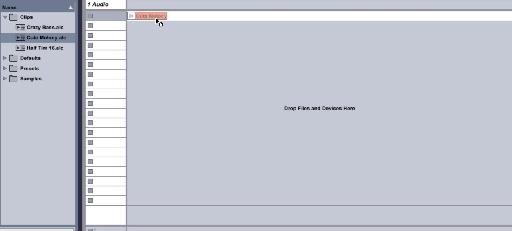 Und, sehen Sie! Ableton Einrichten des Chorus und Rob Papens Predator für mich! Es klingt wie es tat in meinem anderen Projekt!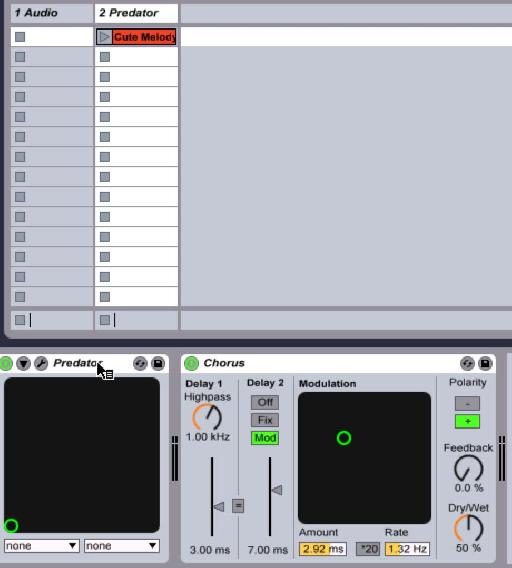 Ich kann auch eine Vorschau Nette Melody und Ableton wird sowohl Plug-Ins im Hintergrund konfigurieren und lass mich hören sie den Weg ihrer vermeintlichen um gehört zu werden!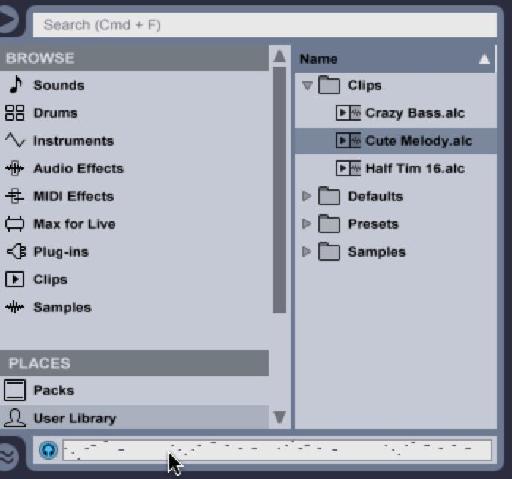 Abschluss
Dies sind nur zwei der erstaunlichen Eigenschaften in Ableton Live 9s Browser, aber hoffentlich gibt Ihnen einige Ideen für die Beschleunigung Ihrer eigenen Workflow. Wie Im jemanden, der auch wirklich spielen eine Tastatur kippe gerade jetzt, its nice mit meiner Riffs zur Verfügung, und in einer organisierten Art und Weise, zusammen mit all meiner Unterverzeichnisse. Hält mich davon ab, die keine zusätzliche Schmerzen, wenn ich meine Arme zu bewegen. Verdammt, dass Skateboard.
Erfahren Sie mehr über Ableton Live 9 des Browser-Funktionen in diesem kostenlosen Video-Kurs: