"New browser features" may not sound as exciting a "new synth" or "effect". G. W. Childs explains why this new addition to Live 9 is important, and how'll prove popular with Live users.
Au moment où j'écris ceci, Im tapant maladroitement, en raison d'un petit accident avec une planche à roulettes. Ma mobilité bras n'est pas bien. Mais, il ya un début brillant à la situation, Im écrit à propos de la nouvelle Ableton Live, la version 9. Et, Im heureux d'annoncer qu'il ya de nouvelles fonctionnalités qui sont gravement utile à quelqu'un dans ma situation à mobilité réduite dans mes mains. Pour résumer ce que cette fonction est, il serait le nouveau Live 9 navigateur. Mais, depuis ont été sommation, permet désormais de briser les fonctionnalités de votre 9s nouveau Live qui peuvent irrévocablement accélérer les choses pour vous.
Feature 1 - Lieux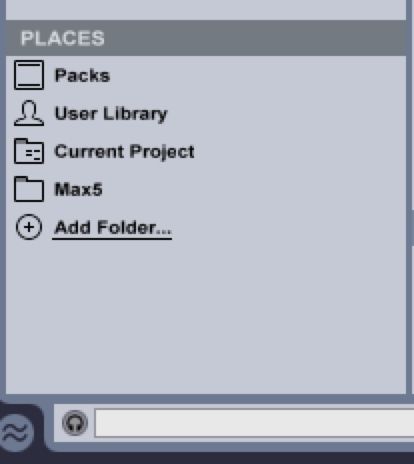 Les places sont un nouvel emplacement dans le navigateur Ableton Live. Plutôt que d'avoir trois navigateurs de fichiers que vous pouvez utiliser pour trouver rapidement certains répertoires sur votre disque dur, vous avez maintenant un accès illimité à tous les lieux que vous avez configuré dans les lieux. Permettez-moi de vous montrer comment ça marche!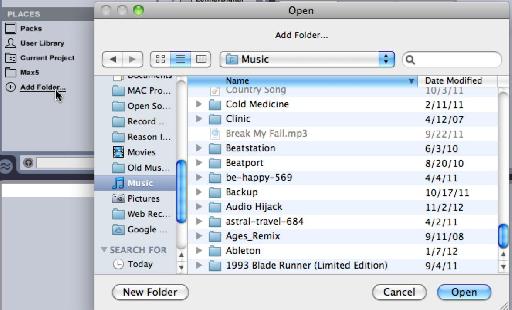 Si je clique sur le bouton Ajouter un dossier, un navigateur apparaît qui me permet de sélectionner n'importe quel répertoire sur mes internes, ou disques durs externes.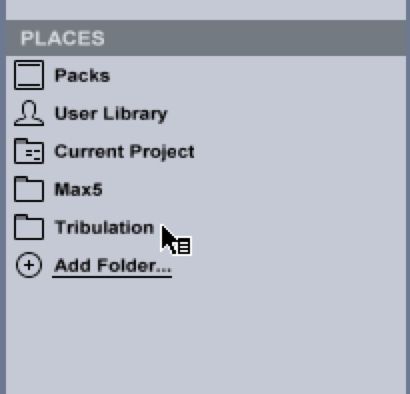 Une fois sélectionné, le dossier apparaît toujours dans la zone Places de mon navigateur. Cela signifie Ive a obtenu un accès rapide, plutôt que d'avoir à fouiller dans le navigateur Ableton la voie fois, j'ai dû, tout (tant que Im l'habitude d'ajouter mes répertoires fréquentés) sera toujours là .
Vous aurez également heureux de savoir que theres un moyen encore plus facile à faire! Vous pouvez également faire glisser des fichiers depuis les fenêtres du Finder, et le bureau, directement dans la section Lieux ...

Caractéristique 2 - Aperçu du plan-séquence MIDI
Jaimerais doubler sur quelques fonctionnalités ici, en commençant par ce qui, à première vue, ressemble à un jet de fonctionnalités MIDI Aperçu du plan-séquence. Live 9 sera désormais prévisualiser un clip MIDI que ce soit, ou audio. Là où les choses deviennent vraiment intéressantes, c'est que Ableton se souvient maintenant des dispositifs et des correctifs que vous avez utilisé pour créer le clip MIDI, à l'origine. Cela inclut même les plug-ins et effets. Cela fait un cas encore plus de commencer à utiliser la zone utilisateur de la bibliothèque à l'intérieur, maintenant dans les lieux, pour stocker les clips que vous voyez vous-même l'utiliser à nouveau, ou les clips qui encapsulent un style distinct et ont un son kick ass, grâce à l'utilisation de plug-ins , Instruments et effets de Live. Laissez-moi vous montrer ce que je veux dire ...

J'ai actuellement une séquence de tête va très pittoresque, que Ive nommée Mélodie mignon. Ce clip utilise Rob Papens Predator et l'effet chorus Abletons propre.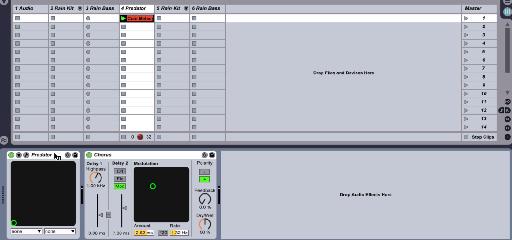 Ill faites glisser le clip sur Melody mignon dans un des clips sous-répertoire de la bibliothèque de l'utilisateur. Maintenant, ce clip restera ici, et sera disponible pour tous les nouveaux projets en direct que je commence.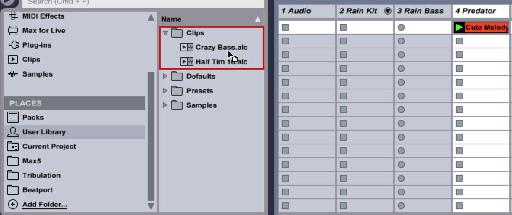 Maintenant, voyons ce qui se passe quand je commence un nouveau projet en direct et faites glisser Melody Cute. Ill faites-la glisser dans, maintenant ...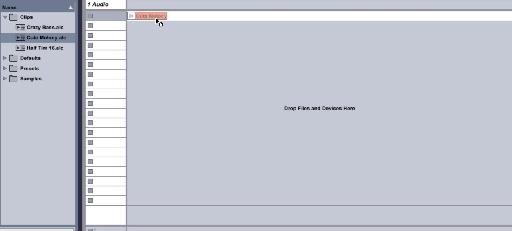 Et, regardez! Ableton mise en place de Chorus et Rob Papens Predator pour moi! Il sonne juste comme il l'a fait dans mon autre projet!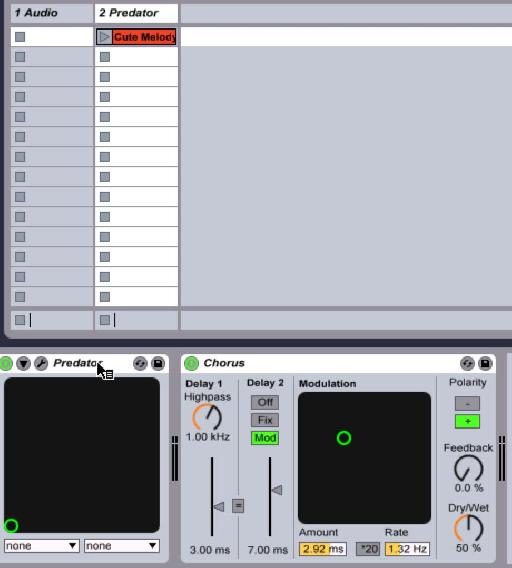 Je peux également prévisualiser Melody Cute, et Ableton configurer à la fois les plug-ins dans le fond et laissez-moi entendre la façon dont son supposé être entendu!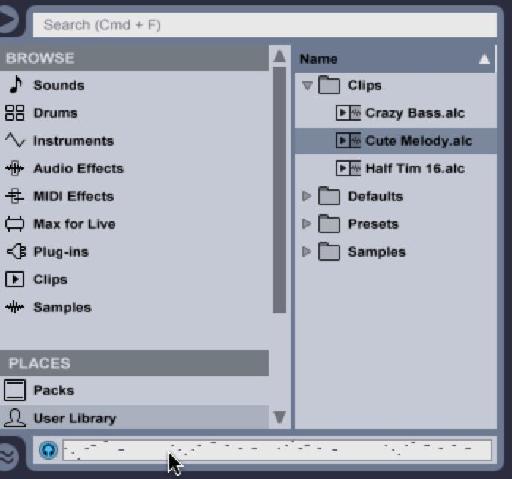 Conclusion
Ce ne sont que deux des caractéristiques étonnantes dans votre Ableton 9s Live, mais j'espère que cela vous donne quelques idées pour accélérer votre flux de travail propre. Comme quelqu'un qui Im ne peux même pas vraiment jouer sur un clavier en ce moment, il est agréable d'avoir mes riffs disponibles, et d'une manière organisée, avec tous mes sous-répertoires. Me garde d'avoir à ressentez une douleur supplémentaire quand je bouge mes bras. Putain que planche à roulettes.
En savoir plus sur les fonctionnalités du navigateur Ableton Live 9 dans ce cours vidéo gratuit: