Ever wonder how to (literally) turn a gun into a musical instrument? The "Disarm" project by Pedro Reyes does that and more using Ableton Live. Watch the excellent video by Creators Project below.
We came across something rather cool over the weekend on (The Creators Project from September 2012) that provides the answer to a question not many of us ask: what happens to guns and other weapons that have been seized and taken off the streets?

In Ciudad Juarez (one of Mexico's most dangerous areas), artist, sculptor, designer, Pedro Reyes, was inspired by a trip to a recycling plant where he saw weapons being turned into raw materials again. But Reyes had an altogether more novel idea to transform weapons into life-enhancing musical instruments.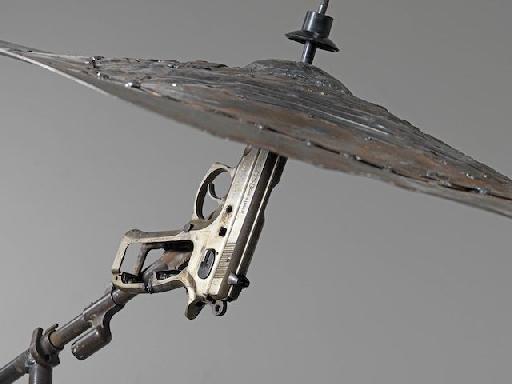 Reyes' multi-disciplined and talented team used Ableton Live, Max MSP and MIDI controllers to do just this. In the project 'Disarm,' the instruments are automated. However, they've also created stringed and percussive instruments that anyone can interact with.
Watch this video to find out more about the project, see the instruments in action and see how the sound team used Ableton Live to bring this concept to reality.

Source: Creators Project

More info: Pedro Reyes

Learn more: Watch Ableton Live tutorial videos