Take a tour of 4 new features in Adobe's After Effects CS6 with Clay Asbury. You'll learn about new features on: ray-traced 3D, importing from FCP, rolling shutter repair and more.
The upgrade from After Effects CS 5.5 to CS 6 is a big one.

Several of the new features like 3D extrusion & variable-width mask feathering have been requests from users for several versions. Others like Rolling Shutter Repair, 3D Camera Tracker, & Pro Import were previously provided by third party effects. These, plus some behind the scenes performance tweaks, make CS6 a must-have upgrade in my opinion. Let's jump in and take a quick look at 4 new features. (We'll cover 3D Camera Tracker and other improvements in a future article.)
Tip 1 - Create ray-traced extruded text and shapes (3D)
It isn't immediately apparent how to do this. Make the layer 3D (this step is crucial), and a 'Renderer: Classic 3D' box appears in the top right of the Composition window.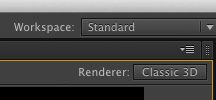 Click on the box and in the pop up box change the renderer from Classic to Ray-traced 3D.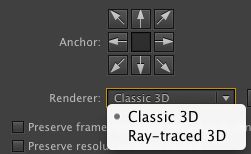 Select the text and press A twice. This opens the text Geometry Options.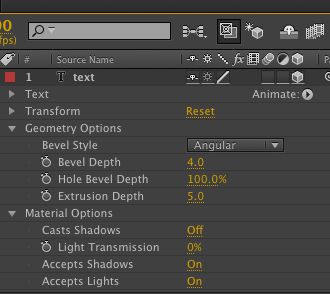 Change Bevel Style from none to Angular, Bevel Depth to 4 and Extrusion depth to 5. To see the Extrusion & Bevel, Add a point light at 100% Intensity and an ambient light around 40% percent.

Now switch to 2 Views, adding Custom View. Use the camera tool (C) rotate around the text in Custom View to better see the 3D extrusion. With the text layer selected, choose Animation > Animate Text > Bevel > Color > RGB.
You will now see a Bevel Color swatch, click on it and pick a Bevel Color. Click and hold on the 'Add' pulldown to add other properties (Side, Back, etc.)
Note- ray-traced extruded text is GPU accelerated. This means unless you have a supported Nvidia card, working with the Ray-traced 3D will be very slow.



Tip 2 - Pro Import (Bringing in Timelines from FCP & Media Composer)
If you edit in FCP 7 or Media Composer, you can import your timelines intact, without having to render out a flattened movie or pay the $500 this plugin cost before Adobe acquired them.

After Effects > File > Import > Pro Import After Effects
If you are using an earlier version of AE you can get the plugin for free here.
http://www.automaticduck.com/products/piae/

Tip 3 - Rolling Shutter Repair
This effect fixes the wobble, smear, and skew with CMOS chips (DSLR's, Smart Phones) referred to as the jello effect.
In the 'Effects & Presets' panel, type rolling. Select your clip in the timeline and double-click on 'Rolling Shutter Repair' to apply the effect. In the example I tried this on (moving the camera while tilting down on a concert poster), I found a frame that looked warped and dialed up the rate til the vertical lines looked less skewed (around 75%).
If you turned your camera sideways or upside down, you can pick one of the other options in 'Scan Direction'.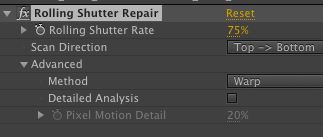 Tip 4 - Variable Width Mask Feather
In previous versions, to feather one side of a mask, you created 2 masks, put the 2nd one in subtract mode, and feathered it. Thankfully in CS6 we have the mask feather tool.

Draw a rectangle mask around a layer. Press the G key twice to bring up the mask feather tool (it is one of the pen tool options).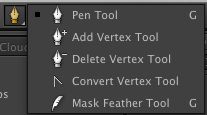 Click on a corner of the mask to create a soft mask all around the layer.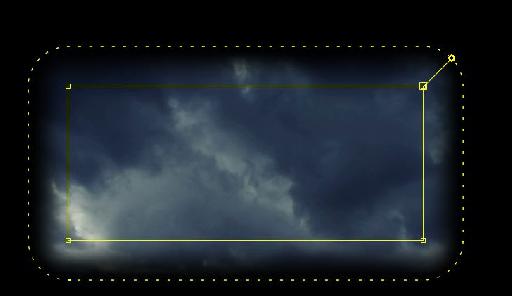 Next, click on the corners you don't want to feather to make those corners hard. Click and drag the feather handle to adjust radius/angle of the feather.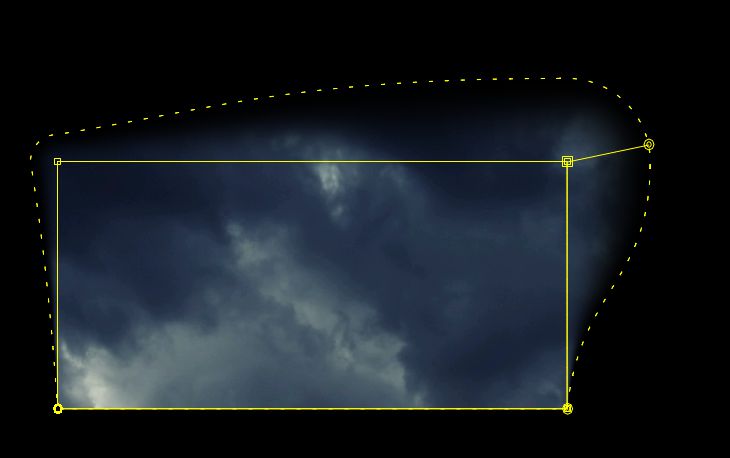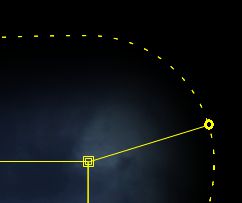 Check out these After Effects tutorial-videos to learn more!