Correction des couleurs de base dans After Effects
OK, who's this guy? I don't know either, but I don't think he's really Italian. However, he is going to be useful in helping to introduce you to After Effects' most basic color correction tools. (If y
OK, qui est ce mec? Je ne sais pas non plus, mais je ne pense pas qu'il est vraiment italien. Cependant, il va être utile pour aider à vous présenter After Effects plupart des outils de base "correction des couleurs.
(Si vous voulez suivre, vous pouvez télécharger ce clip de la Prelinger Archives , un dépôt énorme de libre dans le domaine public et sous licence Creative Commons films. Ce film en particulier est disponible ici . Je vous recommande de télécharger le MPEG4 version).
Color correction - the art of changing hue and luminance in film and video footage to match other footage or fix production problems - is a deep subject, and After Effects has some deep tools, including Synthetic Aperture's Color Finesse 3, which we'll look at in detail at another time. But there are many simpler tools available in After Effects too, so let's get started.

Étape 1 - Importer le film et mettre en place son Comp
Ainsi, l'importation du clip, faites-le glisser sur le bouton Nouveau Comp, et taillez les comp - que nous allons utiliser seulement les 10 premières secondes du clip pour ce tutoriel: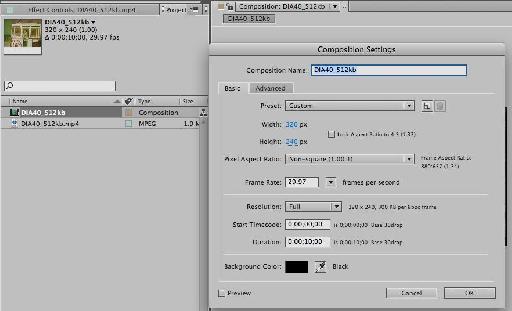 Aperçu de la maquette, et notez que le film change de couleur plusieurs fois, en raison de stocks mauvais film, un transfert mauvaise numérique, la compression et probablement mauvais aussi. (A noter également l'accent mauvais.)
Cela nous donne quelque chose pour correspondre visuellement pour le reste du clip.
Étape 3 - Prendre un instantané de l'image
Click the Snapshot button at the bottom of the Comp window to put that frame in memory so we can recall it later: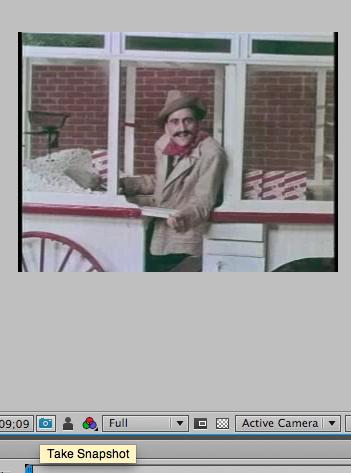 Etape 4 - Appliquer la balance des couleurs
Avec le calque sélectionné, choisissez Effet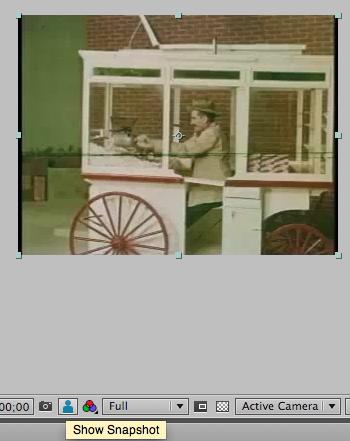 Ajuster l'ombre (zones sombres), demi-ton et Salut-lumière (brillante zones) des valeurs de balance pour correspondre à la couleur de la charrette à deux coups, autant que possible, en cliquant sur le bouton Instantané Voir aussi souvent que nécessaire pour voir la référence. Je vous suggère quelque chose comme ceci pour commencer: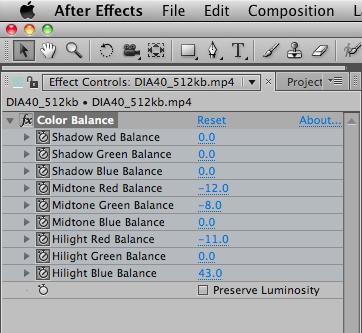 Étape 5 - Continuer de correction
Avancez au décalage de couleur majeure suivante, et re-régler les valeurs de l'équilibre jusqu'à ce clip de couleurs le match, autant que possible, les couleurs de cadre de référence. Continuer à le faire jusqu'à ce que le clip entier est aussi uniformément de couleur assortie à votre référence que possible. Vous aurez probablement besoin de retourner entre vos grandes zones de changement de couleur et d'ajuster l'entre-deux valeurs à compenser les changements plus tôt et plus tard, la couleur. Continuer à le faire, en se rappelant de vérifier votre instantané référentiel fréquemment, jusqu'à ce que votre clip est couleur corrigée à votre satisfaction, quelque chose comme ceci: