Correção de cor básica no After Effects
OK, who's this guy? I don't know either, but I don't think he's really Italian. However, he is going to be useful in helping to introduce you to After Effects' most basic color correction tools. (If y
OK, quem é esse cara? Eu também não sei, mas eu não acho que ele é realmente italiano. No entanto, ele vai ser útil para ajudar a apresentar o After Effects "ferramentas de correção de cores mais básicas.
(Se você gostaria de acompanhar, você pode baixar este clip do Archives Prelinger , um enorme repositório de livre de domínio público e Creative Commons licenciado filmes. Este filme em particular está disponível aqui . Eu recomendo que você baixar o MPEG4 versão.)
Color correction - the art of changing hue and luminance in film and video footage to match other footage or fix production problems - is a deep subject, and After Effects has some deep tools, including Synthetic Aperture's Color Finesse 3, which we'll look at in detail at another time. But there are many simpler tools available in After Effects too, so let's get started.

Passo 1 - Importar o filme e montou sua Comp
Então, importe o clipe, arraste-o para o botão New Comp, e aparar o comp - vamos usar apenas os primeiros 10 segundos do clipe para este tutorial: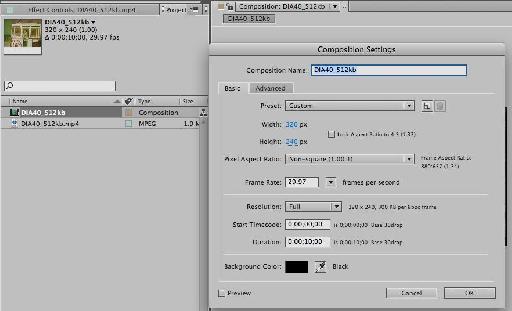 Visualizar o comp, e note que a metragem muda de cor várias vezes, devido ao tipo de filme ruim, ruim uma transferência digital, e, provavelmente, a compressão ruim também. (Observe também o sotaque ruim.)
Isto dá-nos alguma coisa para combinar visualmente para o resto do clipe.
Passo 3 - Tome um instantâneo do quadro
Click the Snapshot button at the bottom of the Comp window to put that frame in memory so we can recall it later: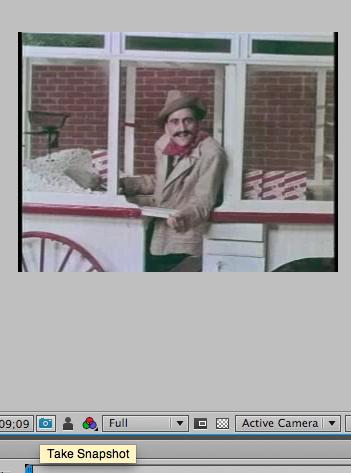 Passo 4 - Aplique Color Balance
Com a camada selecionada, escolha Effect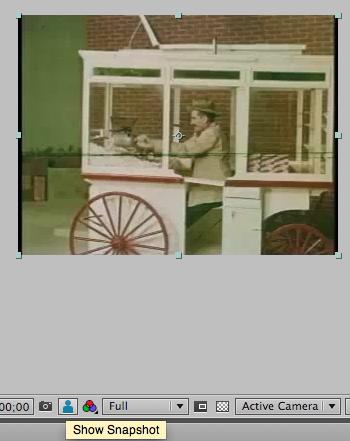 Ajuste a sombra (áreas escuras), médios e Hi-light (brilhante áreas) valores Balance para combinar a cor do carro em ambas as fotos, tanto quanto possível, clicando no botão Snapshot Mostrar quantas vezes for necessário para ver a referência. Eu sugiro algo assim para começar: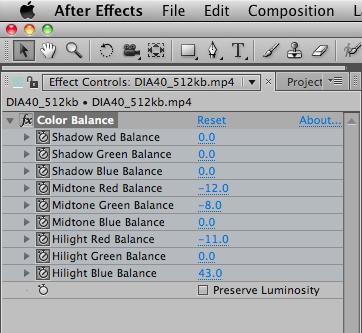 Passo 5 - Continue Correção
Avançar para a mudança de cor próxima grande, e re-ajustar os valores de equilíbrio até que a correspondência de cores clip, tanto quanto possível, as cores de quadros de referência. Continue fazendo isso até que todo o clipe é tão uniformemente cor correspondente à sua referência como possível. Você provavelmente vai precisar voltar entre as suas áreas grande mudança de cor e ajuste a in-between valores para compensar as mudanças anteriores e posteriores cor. Continue fazendo isso, lembrando de verificar o seu snapshot quadro de referência com freqüência, até que o clipe é cor corrigida a sua satisfação, algo como isto: