If you have After Effects (and not Maya or Cinema 4D) you can get on the 3D bandwagon by using the Element 3D plug-in. Clay Asbury shows you how in this MPVHub tutorial.
A popular trend in TV commercials is 3D Text & Objects. Generally, these are done in a 3D app like Cinema 4D or Maya, as After Effects prior to CS6 was a 2.5 D app. Layers could be in 3D space, but they didn't actually have depth or extrusion. In CS6, Adobe added the ability to extrude Text & Shape layers.
Unfortunately, you need an Nvidia CUDA supported card to work quickly, and there are a lot of limitations to the built-in 3D. You have to work in a separate Raytraced Engine that doesn't support blending modes, track mattes, and the import of 3D objects.
Video Copilot has created a new plugin for After Effects called Element 3D that will be a game changer for a lot of designers. It allows you to be a designer and not a technician. It doesn't replace a full 3D app, but for many of designers, it will do enough that they won't need to learn a 3D app like Cinema 4D or Maya.
Video Copilot became known for its video tutorials before it started making plugins. When I teach classes and ask the students if they use website tutorials, that is consistently the tutorial site people know. Andrew Kramer shows you how to make high end visual effects in fun but deep tutorials. For me, he is the modern version of Bob Ross, the Host of the very popular 'The Joy of Painting' (still popular on Youtube).
Video Copilot make the popular Twitch & Optical Flares for After Effects, along with Motion Graphics Elements like Riot Gear & Action Essentials.
What is Element 3D?
Element 3D is a 3D particle system. It uses a Open GL Render Engine and not the Raytrace Renderer in After Effects CS 6. This means its performance is good with either an Nvidia or ATI card with 1GB of VRAM and will run on earlier versions of After Effects (CS3 and on). It will import 3D objects with textures or you can extrude objects and add texture inside of AE.
Extruding 3D Text in Element 3D
Create a new text layer, then turn off the eye so you don't see it. Create a new solid (color doesn't matter) and apply Element 3D. In the Effects Controls panel click the twirly for 'Custom Layer', then for 'Custom Text & Masks', and for 'Path Layer 1' change from None to '3D Text' (whatever you named your text).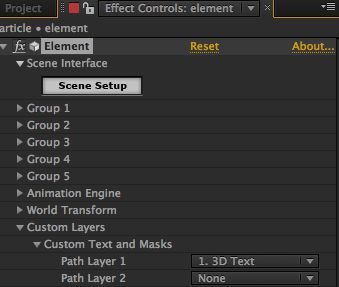 Click 'Scene Setup', then click Extrude to see your text.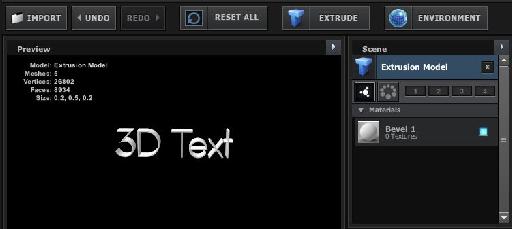 If you have a 3 button mouse, you can navigate the Preview window with these keys:
Click & hold left button - orbits around your object.

Click & hold scroll wheel - move your object.

Move scroll wheel up/down - dollies in/out.

Click & hold right button - moves the Environment. To see the Environment click the 'Environment' button.

Click on 'Bevel 1' to get Bevel Options in the Edit Panel. Here you can adjust the Extrude & Bevel Settings.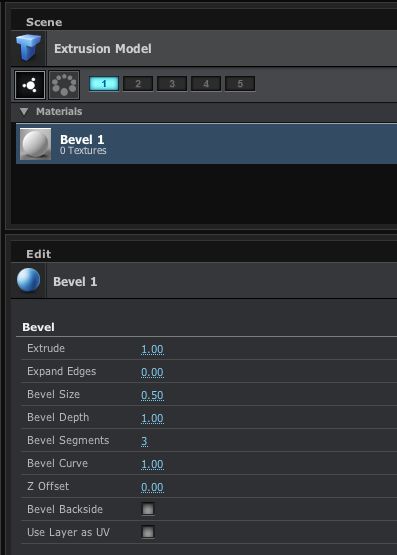 Adding Materials & Bevels
From the 'Materials & Bevel Browser', you apply Bevels & Materials. To quickly create good looking text start with the Bevels. Double-click on Century, and it applies the Preset, which is 3 textures.
Let's change the names of the materials to Front, Side, & Bevel. We tell which material we are working on. Double-click on the Materials name to change it, and click the blue box to toggle it on/off.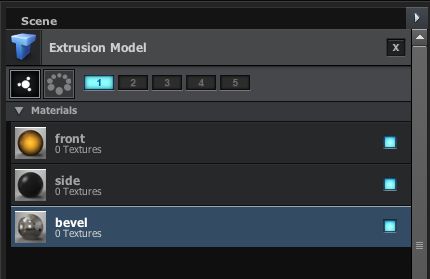 Select the Front Material and change the 'Illumination' & 'Color Tint' to cooler colors to quickly change the mood. You can change the extrude depth also to create very different looking text quickly.


You can also change the Environment that is reflected in the Object by clicking on 'Environment' and changing the Preset.

I suggest buying the Pro Shaders Pack, as it comes with Materials that quickly make your text look good. In this example I added the 'metal Rough' Material and changed the Environment Map.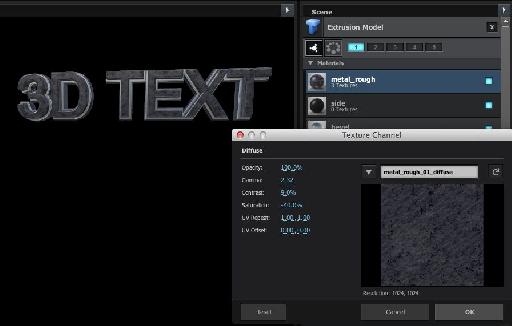 Gotcha with Element 3D -
Element 3D can't cast shadows. This is not specific to Element 3D, it is also an issue with 3rd party plugins like Form, Particular, and Freeform. The workaround is to use a script by Kevin Schires called 'Elementary'.
You can download the 'Elementary' script from aescripts.com (name your own price).
Install the script in the After Effects 'ScriptUI Panels', you can dock it into your workspace.
There is a 'how to install' on the website, and I have an article on scripts on the Hub.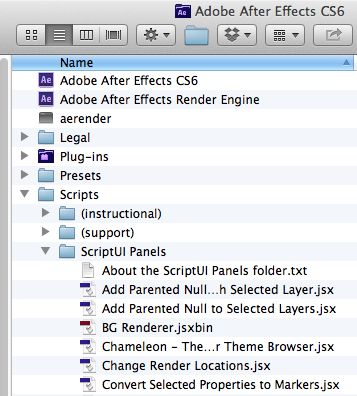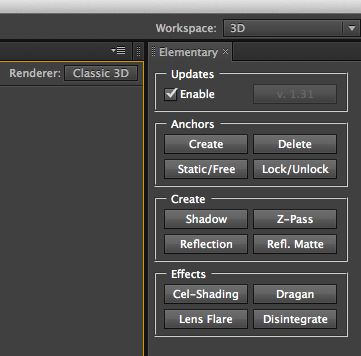 Casting Shadows with Elementary
Create a camera & light (anything but ambient will work) for your scene.
Select the Element 3D layer and the light, and click 'create shadow'.
It will take about 10 seconds, then a series of Precomps will be added that create the shadow. The Precomps are connected to the light via expressions so when you move the light the shadows update.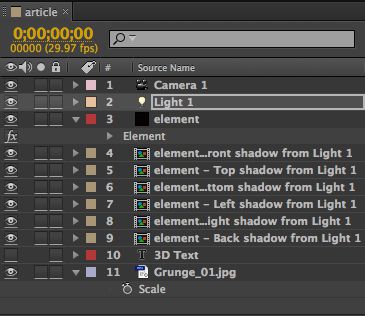 To tweak the lighting I double-clicked on Light 1, and changed the Shadow Darkness to 90%. I then adjusted the 'Distance' settings for the 'Element-front shadow from Light 1' Comp, changing the 'Blur Edges' amount to 15%.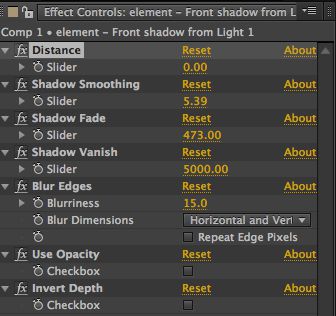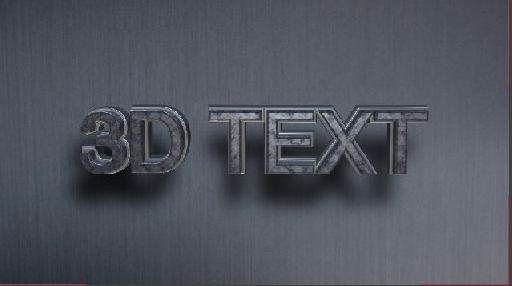 Animating with Element 3D
To move the Element 3D layer and have the shadows update, use either the Group or 'World Transform' settings in the Effects Controls panel.
To control the letters separately, go to Group 1 > Particle Look > Multi-Object (check Enable). Here you can create effects like having the letters track in or out.
Under 'World Transform' you can change the anchor, scale, and rotation of the letters as a group.
Image here -