Got After Effects? You've probably heard of Red Giant Software then. You may not be aware of their Misfire plug-in which, as Toby Pitman shows, does anything but what its name suggests.
If you're looking to create some retro film effects you really can't go wrong with Misfire by Red Giant Software. This can be bought separately and also comes with the Magic Bullet Suite, Red Giants top collection of film production plugins.
Misfire emulates the wear and tear you see in old film footage like dust, scratches,grain etc. In this tutorial we'll use Misfire to create a retro effect and also enhance this with a few tricks using some of After Effects built in features and plugins.
Step 1- Getting Started
I've a created a new composition 900 x 720 which has a 4:3 aspect ratio. I'll import some free HD stock footage that I got from Vimeo here: http://vimeo.com/groups/freehd/videos/1221054
I'll drag this in to my comp and position it.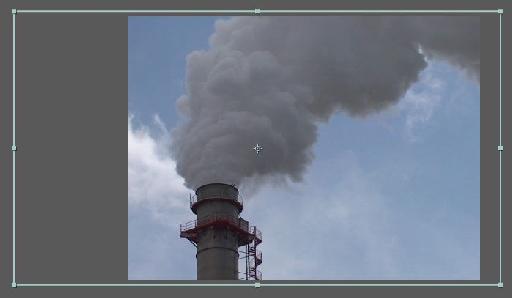 Step 2 - Color Correct The Footage
I'll create a new Adjustment Layer and name it CC and FXs. To this layer which is placed above the footage I'll add the Black & White effect from After Effects' built in effects. You can leave this at the default settings.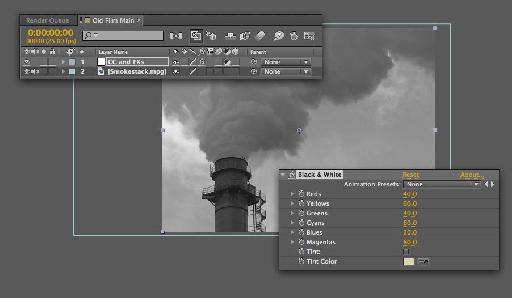 Step 3 - Apply Some Misfire
To this layer I'll then add Magic Bullet Misfire. You can see there multiple parameters here. All these different effects can also be loaded as individual plugins too. I'll start by checking the Apply Dust and raise the Black and White amounts to 20%.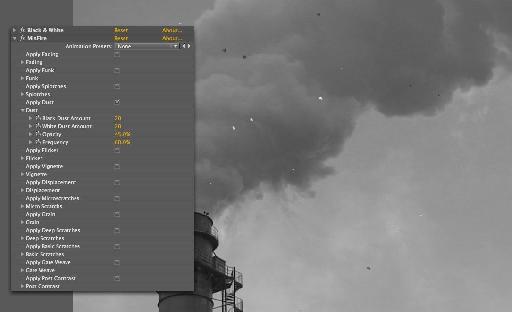 I'll then start to add some more wear and tear. I'll begin with some Flicker which will add some random brightness to each frame. I'll also add a Vignette which add a darkening effect to the outer edges. I'll set the Intensity to 90%.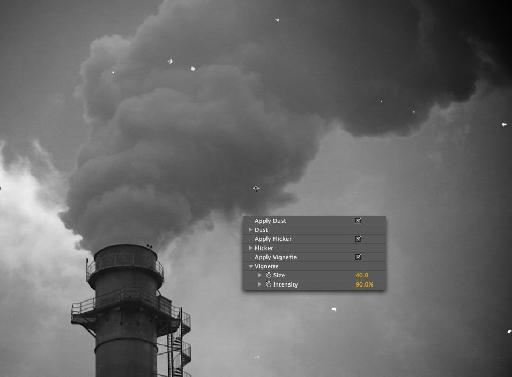 Next up are some Micro Scratches which adds some wear.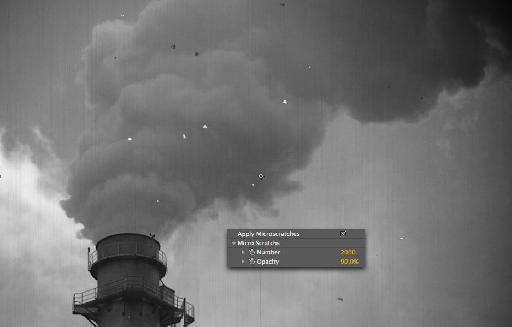 And next is some Grain. Red, Blue and Green amounts are set to 25% and the Color Noise is unchecked. We can really see the effect starting to take shape now.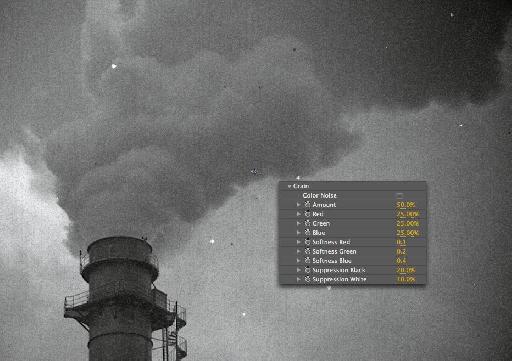 Now for the Deep Scratches. I've tinted these gray. These are the most prominent type of scratches.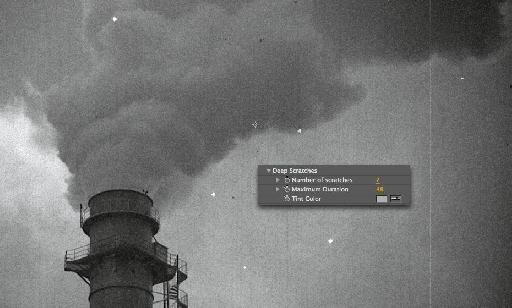 Basic Scratches add some more wear and I've inverted these so they appear black.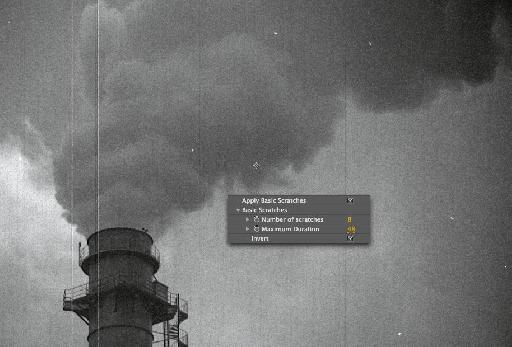 The last effect is the Post Contrast which adds more contrast to the lights and darks.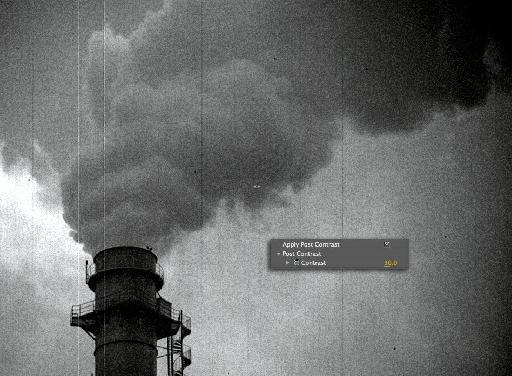 So that's that for Misfire. It's a really quick and easy way to distress your footage.
Step 4 - Create a Frame Border
Now we'll quickly make a projection border. Create a New Black Solid above your FX layer. Create a Rounded Corner mask on the solid and set the mode to Subtract. When creating a rounded corner Mask or Shape Layer you can increase the roundness by scolling you mouse wheel.
I've set the Mask Feather to 20px.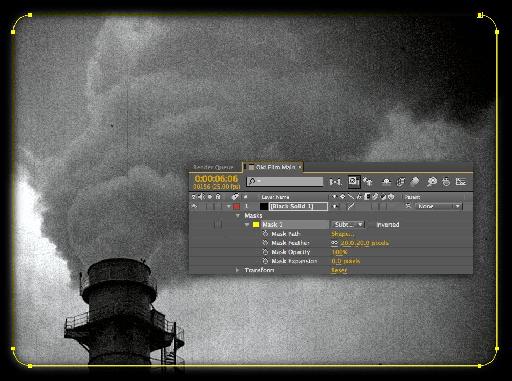 Add a quick Wiggle expression to the Mask Expansion parameter by Option (Alt PC) clicking on the stopwatch for Mask Expansion. Write in:
wiggle(6,-10);
This will randomly contract the mask size by between 0-10 pixels six times a second giving the illusion of the film moving through a wonky projector.

Since the interpolation of the wiggle is smooth we need to make it a bit more jagged.
Step 5 - Reduce The Frame Rate
Create a new Adjustment Layer above your Solid and apply the Posterize Time effect which is native to After Effects. This allows you to reduce the perceived frame rate of footage. I've set mine to 12fps. It makes for a more jumpy look and will sort out the smoothness of the wiggle and make the footage look less hi-fi.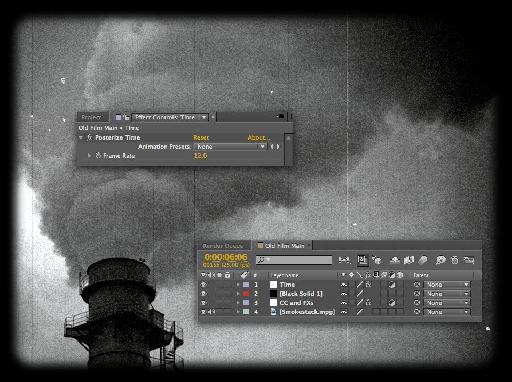 Here's the final result.
You can use this technique on color footage too if you want. Here I've used a preset from Magic Bullet Looks to create a Bleach Bypass effect on some more free stock footage.
Don't have Misfire? You can try it free for a month from Red Giant Software.