Adding volumetric light effects (the halo or spot lights with dust particles for example) is easy in 3D applications. Toby Pitman shines a light on how to achieve these using After Effects CS6.
While After Effects has a pretty good feature set when it comes to lighting a scene, one thing it sorely lacks is a native way to produce volumetric light.
So what is volumetric light? Well if you've ever stood in a street on a foggy night you'll have noticed that the street lights are surrounded by a halo of light. This is the light interacting with the moisture in the air. You can obviously see the bulb too.
Another good example are spotlights. You can see a cone of light as it passes and interacts with the dust in the air.
Volumetric Light In 3D
In any 3D application, volumetric light is very easy to achieve. Take this basic 3D scene in Cinema 4D. The light behind the wall is set to Volumetric and a falloff distance is set. As it comes through the windows we get pretty much the effect we would expect to see in the real world.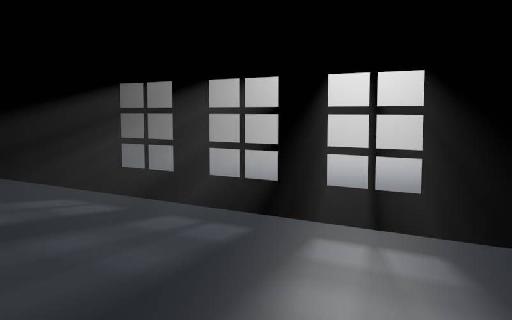 All the light you see on the other side of the window is volumetric light too.
After Effects Lights
After Affects lights are very different. If you look at the picture below can you see what's missing?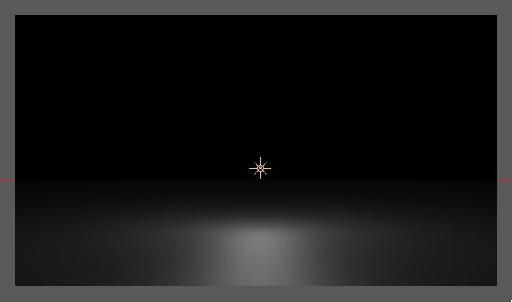 Something is missing, yes? Yes! The light source! The Point light is reflecting and interacting with the solid below but no light source is generated. Very unnatural!
If you want to produce volumetric lighting effects easily in AE, you're going to have to get yourself a third party plugin. The main player is Trapcode Lux available from Red Giant Software but there are other options too.
What is Lux?
When applied to any Solid or Adjustment Layer, Lux will identify and track any light in your comp and create a visible volumetric light source. Here's my scene with Lux applied.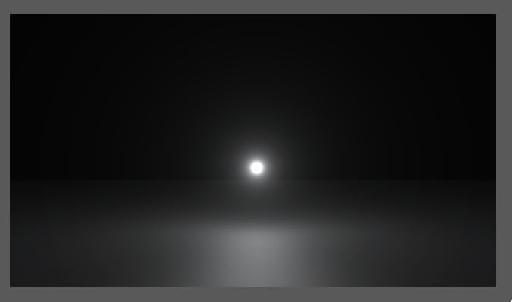 Here you can see the plugin applied to a plain grey solid. You can see the settings for Point lights.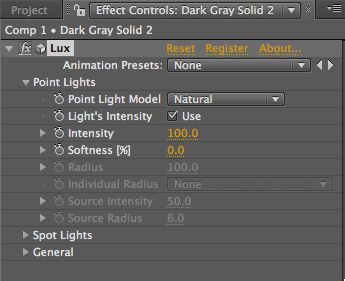 You can add as many lights as you want, Lux will track them in 3D space (or 2.5D).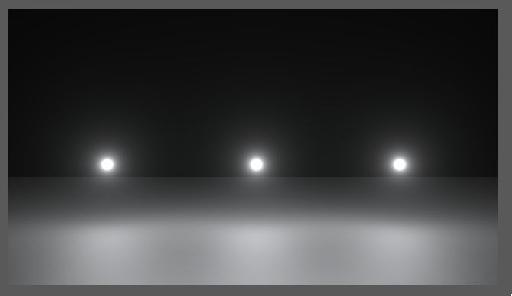 Change the color of your lights. Lux tracks that as well!!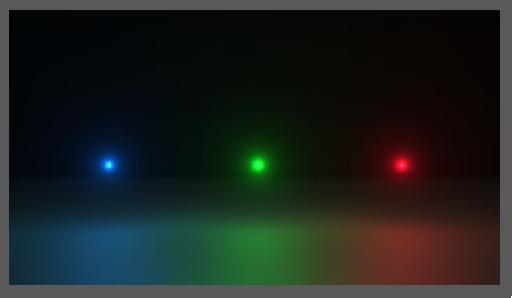 Lux can also simulate the behavior for After Effects Spot lights too.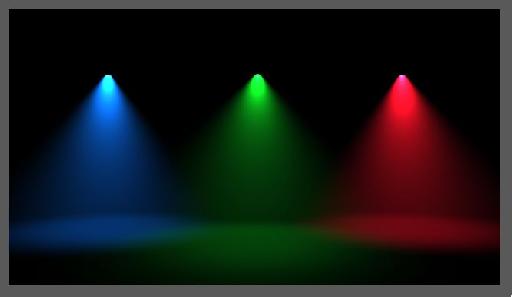 The direction and cone width are set by the lights. You can even choose a layer (like the floor solid) to calculate the distance of the falloff length.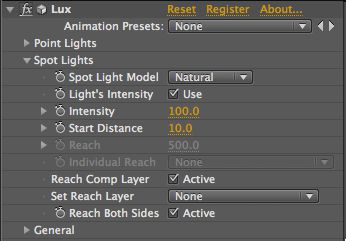 Lux can handle both Spot and Point lights from just one instance which is great.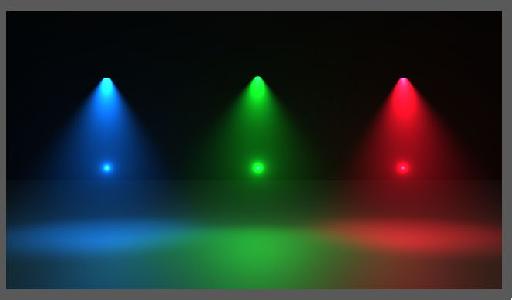 Other Options
There are other options for creating this sort of volumetric lighting effect. One good example is Video Copilots Optical Flares (Knoll Light Factory also) track lights and create volumetric effects.
Here I have a simple setup of a couple of flare glows in Optical Flares.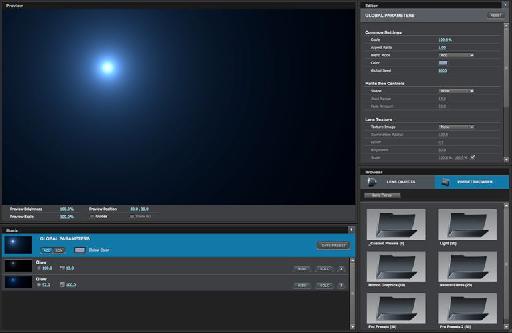 If I set the flares to Track Lights...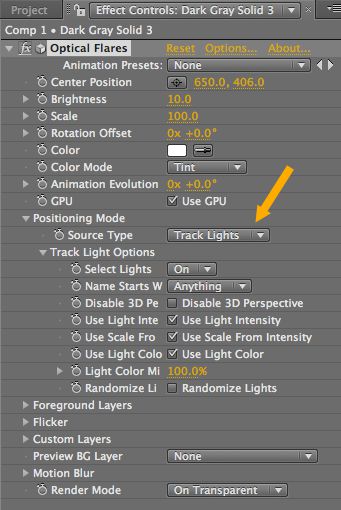 I get a very similar effect to Lux. Notice the light color is taken on too.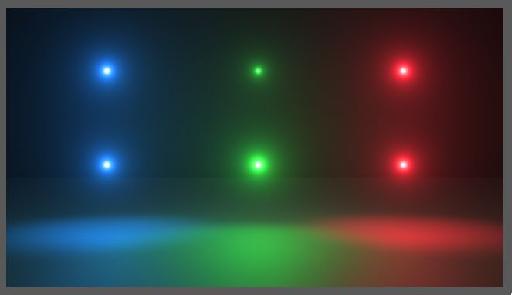 You can of course select a more complex flare like one we have here called Evening Sun which give a more stylized effect.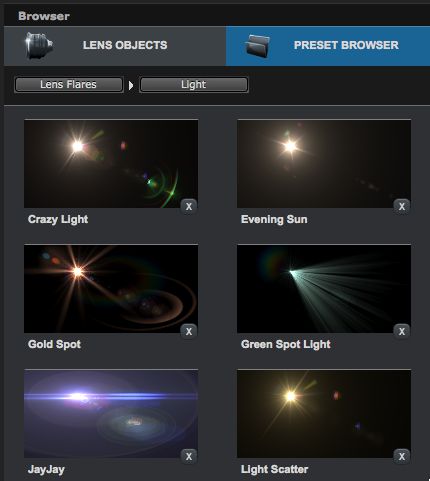 I can even use both Lux and Optical Flares on different light by changing the names of some and telling Optical Flares to only track lights that start with the letter A.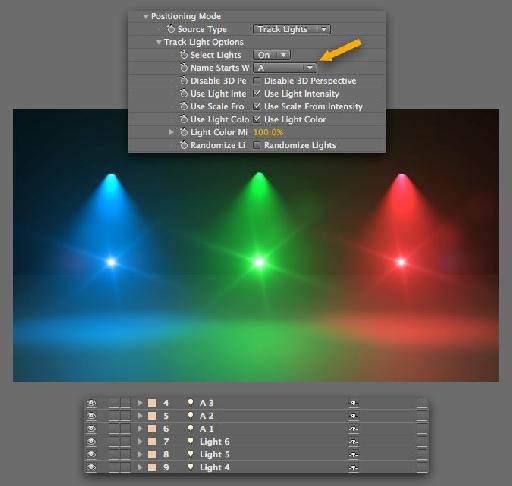 There's no doubt that these volumetric effects can add a much more dynamic look to your scenes. They are also almost essential for many other effects used in motion graphics and well worth investing in.