Learn how to simplify and automate tedious tasks in Adobe After Effects using scripts in this article-tutorial by Clay Asbury.
Scripts can simplify functions like building a camera rig, streamline workflows, and automate tedious tasks.They are similar to expressions, but don't require you to do any math.
The cool thing is that most scripts are free or cheap. In this article we we will look at where to get them, how to install them, and recommended scripts.
Where to find Scripts
This is a collection of scripts by Jeff Almasol on the Adobe exchange site. You just need to register with Adobe to download files.
The largest and most well-known of the script sites. There are hundreds of really useful scripts here (along with tutorials).
The scripts are generally 'name on your own price' with some some higher end ones going for $15-200.
This a good resource for scripts, effects presets, and tutorials. Most of the scripts here are free.
A handy collection of free scripts and effects presets.
How to Install Scripts
Download the script, and install it in After Effects Script Folder. If you want to make the script a dock-able panel, install it in the 'ScriptUI Panels' Folder.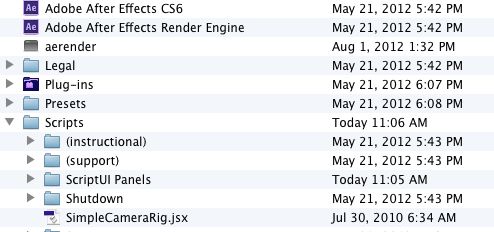 In After Effects Preferences > General, check 'Allow Scripts to Write Files'.

Access from scripts or add to Interface
You can access the scripts from File > Scripts, or from the window menu if you installed in the 'ScriptUI Panels' Folder'. The advantage of using panels is that you can save the scripts you use often as a workspace.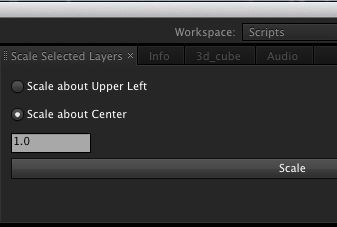 Recommended Scripts
'Simple Camera Rig Script' (Motion Graphics Exchange)
Cameras are notoriously finicky in After Effects.
You can create a null to control the camera. In CS 5.5 and later, you do this by right clicking on the camera and select 'create orbit null'. It creates a null for you and links the camera to the null (Null is the Parent, camera is the Child).
If you want more control without complexity, you can use this script to do the heavy lifting. It builds a a camera rig for you with expressions wired to a controller, and you just animate the keyframes. If you wan to learn how to build your own rig, there is a great tutorial here.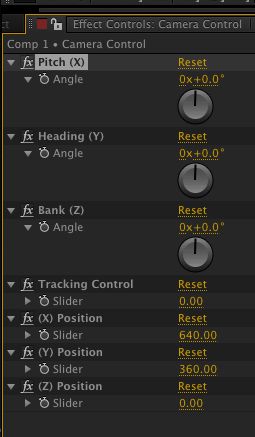 'Swatch you Want' (Adobe Exchange)
Lets you import Adobe Kuler's color swatches into After Effects. Your client can upload their swatches to Kuler, you download them and can then access them in AE with the script.
KeyEd Up (Adobe Exchange)
After Effects doesn't let you change keyboard shortcuts by default. This script lets you modify your shortcuts
'The LoopMaker' (aescripts)
This script loops a layer or multiple layers. Select the layer and set the in & out to where you want the loop to happen then run the script.
'Save Comp as Project' (aescripts)
Lets you export a composition as a New Project. Handy when you want to create a new project based on a comp.
'Add Parented Null to selected layers' (aescripts)
Lets you create a null parented to multiple layers. Saves you the time of manually connecting all the layers to the Null.
Throttle and Purge (aescripts)
Let's you change project bit depth (8,16, 32), turn on multiprocessing, and purge cache all in one place.