Learn how to simplify and automate tedious tasks in Adobe After Effects using scripts in this article-tutorial by Clay Asbury.
Scripts können Funktionen wie der Bau eines Kamera-Rig zu vereinfachen, zu rationalisieren Arbeitsabläufe automatisieren und langwierig tasks.They sind ähnlich Ausdrücke, aber nicht erforderlich, dass Sie keine Mathematik zu tun.
Das Coole daran ist, dass die meisten der Script kostenlos oder billig sind. In diesem Artikel werden wir wir an, wo sie zu bekommen schauen, wie man sie installiert und empfohlene Script.
Wo finden Sie Scripts
Die größte und bekannteste der Skript-Sites. Es gibt Hunderte von wirklich nützlichen Script hier (zusammen mit Tutorials).
Die Skripte sind in der Regel auf Ihrem eigenen Preis nennen mit einigen einige höheren Ende diejenigen gehen für
Dies ist eine gute Ressource für Skripte, Effekt-Presets und Tutorials. Die meisten Skripte sind hier kostenlos.
Eine handliche Sammlung von kostenlosen Scripts und Effekt-Presets.
So installieren Sie die Scripts
Laden Sie das Skript, und installieren Sie es in After Effects Script Folder. Wenn Sie, dass das Skript einen Dock-Lage Panel möchten, installieren Sie es in der ScriptUI Panels Folder.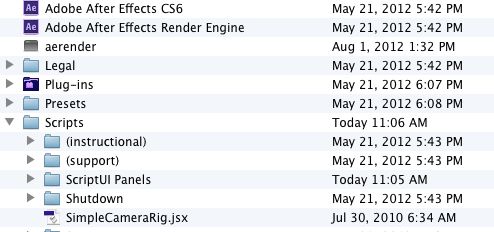 In After Effects Preferences

Zugang vom Script oder zu ergänzen Schnittstelle
Sie können auf die Script aus Datei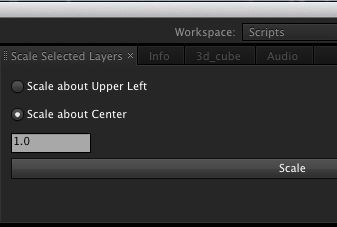 Empfohlene Scripts
Einfache Kamera Rig Script (Motion Graphics Exchange)
Kameras sind notorisch heikel in After Effects.
Sie können eine null, um die Kamera zu steuern. In CS 5.5 und höher, tun Sie dies durch einen Rechtsklick auf die Kamera und wählen Sie Create Umlaufbahn null. Es schafft eine null für Sie und verbindet die Kamera mit dem null (Null ist der Elternteil, ist die Kamera das Kind).
Wenn Sie mehr Kontrolle ohne Komplexität möchten, können Sie dieses Skript verwenden, um die schweres Heben zu tun. Es baut aa Kamera-Rig für Sie mit Ausdrücken verkabelt mit einem Controller,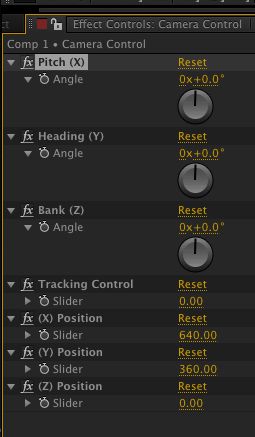 Swatch Sie wollen (Adobe Exchange)
Zum Importieren Adobe Kulers Farbfelder in After Effects. Ihr Kunde kann die Farbfelder auf Kuler hochladen, laden Sie sie und kann dann auf sie in AE mit dem Skript.
Keyed Up (Adobe Exchange)
After Effects können Sie keine Änderungen Tastenkombinationen standardmäßig. Dieses Skript können Sie ändern Ihre Verknüpfungen
Die LoopMaker (aescripts)
Dieses Skript Schlaufen eine Schicht oder mehrere Schichten. Wählen Sie die Ebene und stellen Sie die in
Speichern Comp als Project (aescripts)
Ermöglicht Ihnen den Export einer Zusammensetzung, wie ein neues Projekt. Praktisch, wenn Sie ein neues Projekt auf einem Layout erstellen möchten.
Fügen Sie übergeordnet Null an ausgewählte Schichten
Gas-und Purge (aescripts)
Ermöglicht das Ändern Projekt Bit-Tiefe (8,16, 32), auf Multiprocessing drehen und purge cache alles an einem Ort.