Learn how to simplify and automate tedious tasks in Adobe After Effects using scripts in this article-tutorial by Clay Asbury.
Los scripts pueden simplificar funciones como la construcción de una plataforma de la cámara, simplificar los flujos de trabajo y automatizar la tediosa tasks.They son similares a las expresiones, pero no se requiere que lo haga cualquiera de matemáticas.
Lo bueno es que la mayoría de los guiones son gratuitos o baratos. En este artículo vamos a ver dónde conseguirlos, cómo instalarlos, y scripts recomendados.
¿Dónde encontrar Scripts
El más grande y más conocido de los sitios de script. Hay cientos de scripts muy útiles aquí (junto con tutoriales).
Los guiones suelen nombrar a su propio precio con algunos algunos más los de gama a su favor
Este es un buen recurso para los scripts, presets de efectos y tutoriales. La mayor parte de las secuencias de comandos aquí son gratuitos.
Una práctica colección de escrituras libres y presets de efectos.
Cómo instalar Scripts
Descargue el programa e instalarlo en la carpeta de secuencias de comandos Después de Efectos. Si usted desea hacer el guión de un panel de acoplamiento-ble, se debe instalar en la carpeta ScriptUI Paneles.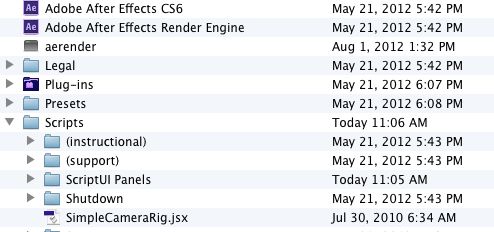 En After Effects Preferencias

El acceso de las escrituras o añadir a la interfaz
Puede acceder a los scripts de archivos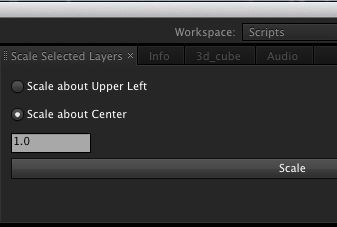 Scripts recomendados
Cámara simple script Rig (Motion Graphics Exchange)
Las cámaras son notoriamente quisquillosos en After Effects.
Puede crear un nulo para controlar la cámara. En CS 5.5 y versiones posteriores, hacer esto haciendo clic derecho en la cámara y seleccione crear nulo órbita. Se crea un nulo para usted y que enlaza la cámara al nulo (Null es el Padre, la cámara es el Niño).
Si desea más control sin complejidad, puede utilizar este script para hacer el trabajo pesado. Se basa aparejo aa cámara para usted con expresiones conectadas a un controlador,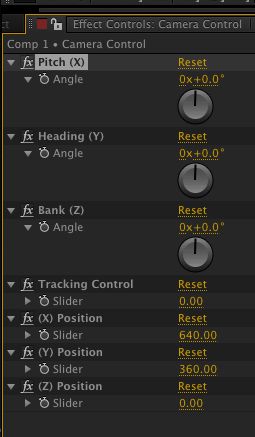 Muestra que desee (Adobe Exchange)
Le permite importar archivos de Adobe Kulers muestras de color en After Effects. Su cliente puede subir sus muestras de Kuler, que los descarga y luego se puede acceder a ellos en AE con el guión.
Hasta enchavetado (Adobe Exchange)
After Effects no le permite cambiar los accesos directos de teclado por defecto. Este script le permite modificar los accesos directos
El LoopMaker (aescripts)
Este script bucles de una capa o de múltiples capas. Seleccione la capa y en establecer el
Guarde como Project (aescripts)
Le permite exportar una composición como un nuevo proyecto. Es útil cuando se desea crear un nuevo proyecto basado en una comp.
Añadir nula criaron a las capas seleccionadas
Throttle and Purge (aescripts)
Le permite cambiar la profundidad de bits del proyecto (8,16, 32), encienda el multiprocesamiento, y caché de purga en un solo lugar.