Learn how to simplify and automate tedious tasks in Adobe After Effects using scripts in this article-tutorial by Clay Asbury.
Les scripts peuvent simplifier des fonctions telles que la construction d'une plate-forme caméra, de rationaliser les flux et automatiser tasks.They fastidieux sont similaires aux expressions, mais ne vous obligent pas à faire tout mathématiques.
Le truc cool, c'est que la plupart des scripts sont gratuits ou pas cher. Dans cet article, nous nous verrons où se les procurer, comment les installer et les scripts recommandées.
Où trouver des scripts
Le plus grand et le plus connu des sites de script. Il ya des centaines de scripts vraiment utiles ici (avec des tutoriels).
Les scripts sont généralement un titre sur votre propre prix avec quelques autres certains haut de gamme va des
Cette une bonne ressource pour les scripts, les presets d'effets, et des tutoriels. La plupart des scripts ici sont gratuits.
Une collection de scripts gratuits à portée de main et les préréglages d'effets.
Comment faire pour installer des scripts
Télécharger le script, et l'installer dans After Effects dossier Script. Si vous voulez rendre le script d'un panneau de cale-mesure, de l'installer dans les panneaux ScriptUI le dossier.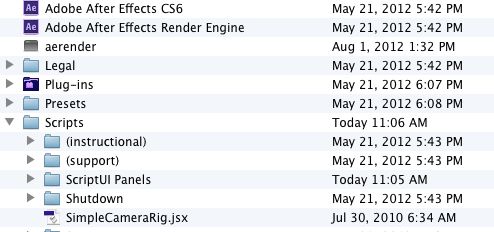 Dans After Effects Préférences

L'accès à partir de scripts ou d'ajouter à l'interface
Vous pouvez accéder aux scripts à partir du fichier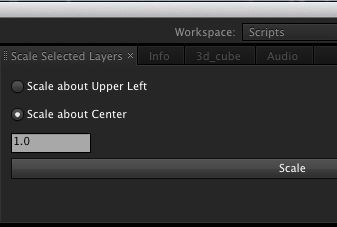 Scripts recommandés
Simple Script Rig caméra (Motion Graphics Exchange)
Les caméras sont notoirement capricieux dans After Effects.
Vous pouvez créer un zéro pour contrôler la caméra. Dans CS 5.5 et versions ultérieures, vous le faites un clic droit sur l'appareil et sélectionner créer nul orbite. Il crée une valeur nulle pour vous et relie l'appareil à l'hypothèse nulle (NULL est la société mère, la caméra est l'enfant).
Si vous voulez plus de contrôle sans la complexité, vous pouvez utiliser ce script pour faire le gros du travail. Il s'appuie plate-forme caméra aa pour vous avec les expressions reliés à un contrôleur,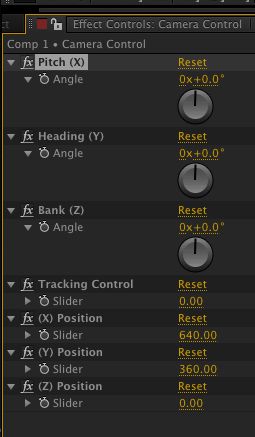 Swatch vous voulez (Adobe Exchange)
Vous permet d'importer échantillons de couleurs Adobe After Effects dans Kulers. Votre client peut télécharger leurs échantillons à Kuler, vous les avez téléchargés et peuvent alors y accéder en AE avec le script.
Jusqu'à clé (Adobe Exchange)
After Effects ne vous permet pas modifier les raccourcis clavier par défaut. Ce script vous permet de modifier vos raccourcis
Le LoopMaker (aescripts)
Ce script boucles une couche ou plusieurs couches. Sélectionnez le calque et réglez le en
Enregistrer Comp projet (aescripts)
Vous permet d'exporter une composition d'un nouveau projet. Pratique lorsque vous souhaitez créer un nouveau projet basé sur une maquette.
Ajouter Null parenté à couches sélectionnées
Manette des gaz et de purge (aescripts)
Vous permet de modifier la profondeur de bits du projet (8,16, 32), allumez le multitraitement et de purge du cache en un seul endroit.