Learn how to simplify and automate tedious tasks in Adobe After Effects using scripts in this article-tutorial by Clay Asbury.
Os scripts podem simplificar funções como a construção de um equipamento de câmera, fluxos de trabalho e automatizar tasks.They tedioso são semelhantes às expressões, mas não exigem que você faça qualquer matemática.
O legal é que a maioria dos scripts são gratuitos ou baratos. Neste artigo, vamos olhar para onde obtê-los, como instalá-los, e os scripts recomendados.
Onde encontrar Scripts
O maior e mais conhecido dos sites de script. Existem centenas de scripts realmente útil aqui (junto com tutoriais).
Os scripts são geralmente em nome de seu próprio preço, com algumas alguns entes mais sofisticados indo para
Este recurso bom para os scripts, predefinições de efeitos, e tutoriais. A maioria dos scripts aqui são gratuitos.
Uma coleção acessível de scripts gratuitos e presets de efeitos.
Como instalar Scripts
Faça o download do script, e instalá-lo no After Effects pasta Script. Se você quiser fazer o roteiro de um painel doca capaz, instale-o na pasta Painéis ScriptUI.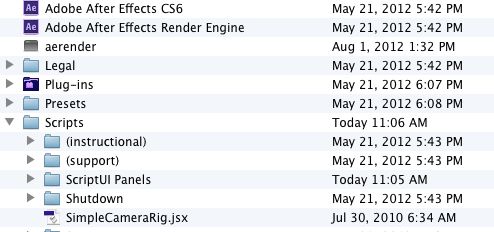 Em After Effects Preferências

O acesso a partir de scripts ou adicionar a interface
Você pode acessar os scripts de arquivo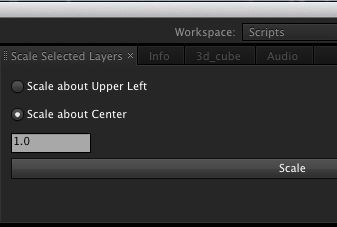 Scripts recomendados
Script simples Rig Câmara (Motion Graphics Exchange)
Câmeras são notoriamente finicky em After Effects.
Você pode criar um nulo para controlar a câmera. No CS 5.5 e posterior, você faz isso pelo botão direito sobre a câmera e selecione criar nulo órbita. Ele cria um nulo para você e liga a câmara ao nulo (Null é o Pai, a câmara é a Criança).
Se você quiser mais controle, sem complexidade, você pode usar esse script para fazer o trabalho pesado. Baseia-se aa equipamento de câmera para você com expressões ligadas a um controlador,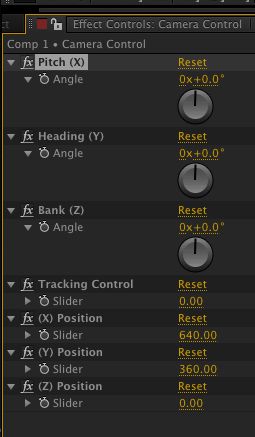 Swatch você quer (Adobe Exchange)
Permite importar amostras de cores Adobe After Effects em Kulers. Seu cliente pode enviar suas amostras para Kuler, você pode baixá-los e depois acessá-los em AE com o script.
Até com chave (Adobe Exchange)
After Effects não permite alterar os atalhos de teclado padrão. Este script permite que você modifique seus atalhos
O LoopMaker (aescripts)
Este script laços de uma camada ou de múltiplas camadas. Selecione a camada e defina o em
Salve Comp como Projeto (aescripts)
Permite exportar uma composição como um novo projeto. Calhar quando você quer criar um novo projeto baseado em uma amostra.
Adicionar nulo parented para as camadas selecionadas
Acelerador e Purge (aescripts)
Permite alterar a profundidade de bits projeto (8,16, 32), ligue multiprocessamento, e cache de purga em um só lugar.