Find out how to make the most of OS X Mavericks on your Mac... including how to never get lost, browse like a ninja, remember your passwords, use multiple screens and why never to walk under ladders.
With OS X 10.9 Mavericks finally upon us and its new codename sounding less silly now we've heard it said repeatedly, it's time to have a look at how its new features will help you, the loyal Mac user. If your Mac could run 10.8 happily it will almost certainly run 10.9 : indeed, some of the new features under the hood are designed to squeeze better performance out of your existing hardware so it could even run faster than Mountain Lion.
As ever, look before you leap! Don't upgrade while you're in the middle of projects, or without checking that your crucial software will work. Always maintain current Time Machine backups, never play cards with a one-armed man and don't walk under ladders. You get the idea.
Never get lost again
Yeah we know, Maps wasn't great for a while. It still seems to think my local pub is two streets from where it actually is. But in Mavericks, Maps comes to the desktop and as in iOS7 it's improving rapidly. With the power of a computer's CPU behind it, it's really fast and smooth, and it's got a lot better at identifying stuff and providing links, contact details and so on. In fullscreen mode it looks gorgeous, and it hooks into other parts of OS X as you'd expect, built into Mail, Contacts and Calendar. You can plan a trip on your Mac and send it to your iPhone, so finally all of Apple's work on Maps looks to be paying off.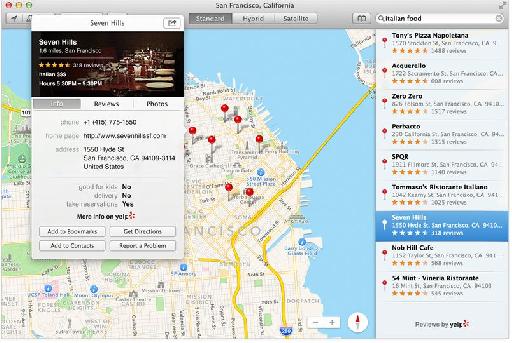 I don't live in San Francisco, but I kind of wish I did.
Browse like a ninja
There's a running and desperately tired joke made by forum warriors that each update to OS X 'makes Safari seem snappier'. In 10.9 this might actually prove to be true, since it's one of the big new features. 'Safari Power Save' isn't going to win an award for clever names but it looks really useful. What it does is identifies page elements that are using CPU power : typically, animations run by the Flash plug-in, and pauses them when a page or tab is in the background or deselected. Apple reckons this can save up to 35% CPU power in everyday use. Oh, and they seem to have gone some way towards fixing that ridiculous issue where 'Safari Web Content' would routinely eat a huge amount of system resources for no apparent reason. Woohoo.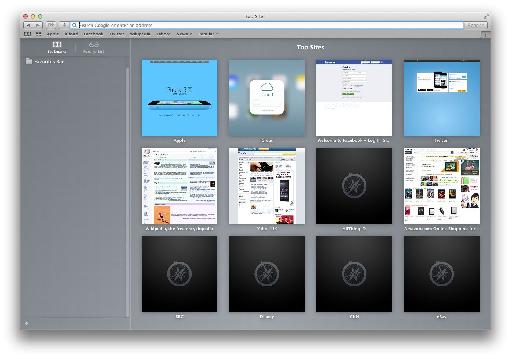 A lot of the changes are under the hood, so here's a picture of something graphical that has changed instead.
Get more from your memory
You can file this one under 'stuff that should probably have been implemented years ago' but it's here now, at least. RAM issues are probably the most common cause of slowdowns in computers (90% of people who bring me '˜slow' Macs are just plain out of RAM) but here's a clever solution. As your Mac approaches maximum RAM usage, Mavericks compresses the memory used by inactive apps, freeing up physical RAM for active ones. Apple reckons this greatly cuts down on the use of virtual memory swapping using the hard drive, which can be tortuously slow.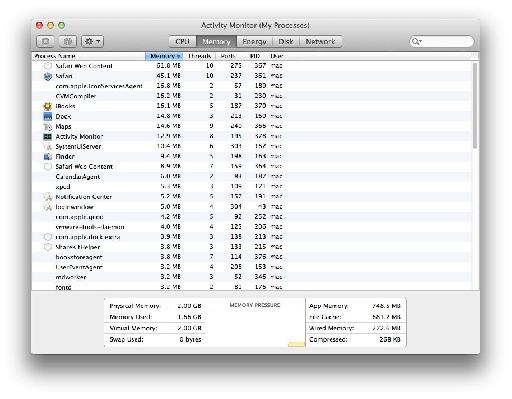 Compressed memory is no longer just something you associate with a bad hangover.
Remember your passwords
iCloud Keychain is Apple's answer to the ever-increasing list of passwords and login details we're expected to remember. Not only can it suggest long, complex passwords for you (instead of the classic 'password1234' that so many people use) but it can store them using fiendishly complex 256-bit encryption and sync them across all your approved devices. Oh and it can autofill forms with them too, if you like.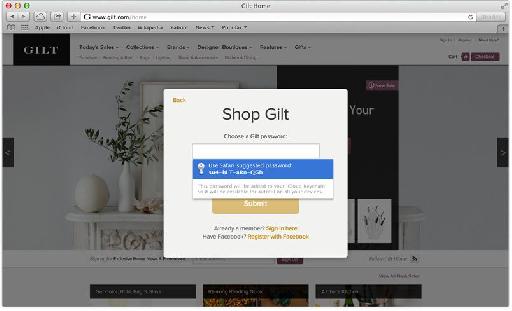 iCloud-suggested passwords don't exactly trip off the tongue, which is kind of the point.
Use loads of screens
Yes you've been able to drive more than one screen for years but now, each screen is independent. There's no more primary and secondary monitor : each screen you connect has a menu bar and a Dock of its own. You can now run an app fullscreen on any display while keeping the other screen(s) in normal Desktop view. That sound you can hear is lots of users cheering. If you have an Apple TV you can send one Desktop to it while keeping the other one separate and running different apps. These screen changes might not sound sexy but they're going to be incredibly useful for a lot of people.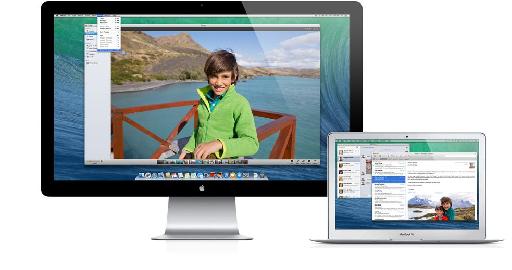 Use every monitor as a primary monitor. No, really.
Nap Apps, stat.
Mavericks can identify when an app is in the background and if it isn't doing something important like playing music or downloading a file, it can be automatically slowed down to conserve battery power. Bring it forward again to return it instantly to full power mode. There's also the new Timer Coalescing feature, which uses magic space technology from the future (probably) to put your CPU into a low-power state more frequently. The result is better battery life with no drop in performance when you're looking at FaceBook in a Starbucks.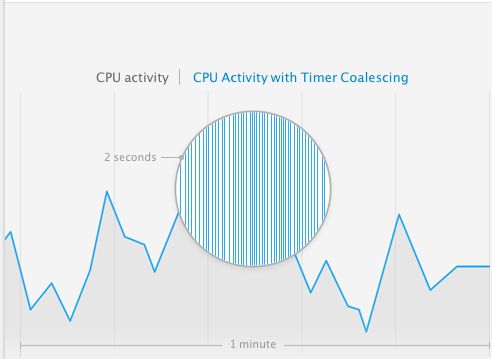 Don't even try to pretend anyone understands this.
Keep tabs on your stuff
Another one that should probably have been included a while ago but is no less welcome for it, Finder Tabs essentially make the Finder behave a bit like Safari. You can use multiple tabs inside a single window, greatly cutting down on window clutter. If like me you hate Exposé with an irrational intensity, this is great news. Yes, there have been apps around for a while that modify the behaviour of the Finder but it's much nicer when this kind of stuff is actually integrated by Apple itself.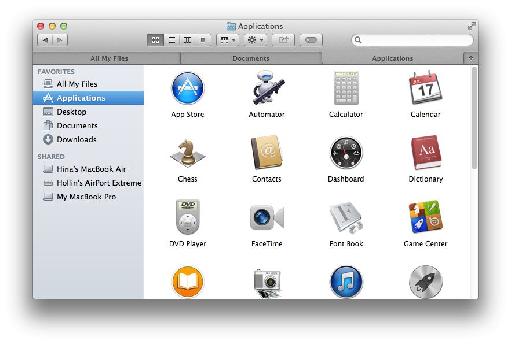 Something about keeping tabs'¦ you can probably think of a joke.
Tag your files
A logical extension of the metadata that Apple introduced ages ago, tags are exactly what they sound like. Tag any files, locally or in the cloud, with pre-set or user-created tags and then run searches for them from the Finder. The user tags are the really interesting part here, since tagging stuff with 'important' or 'holiday' isn't actually much use to power users. Being able to tag a bunch of stuff with 'death metal snowboarding weekend' or 'gorilla costume '" first attempt' is much more useful in practice.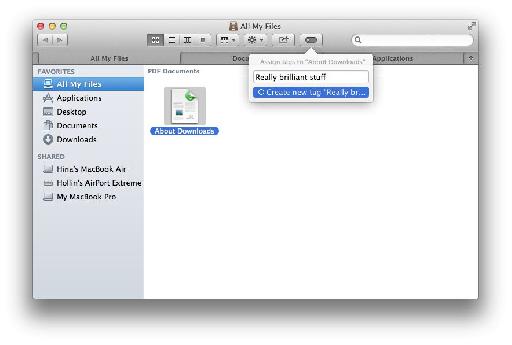 User-generated file metatags '" genuinely useful.
Stay up to date
Notifications are now more advanced and you can do stuff like replying to an iMessage directly from a received notification. Get updates from websites and also notifications received while you were away. These look like they may actually make Notifications much more useful. Now if they would just make Mail notifications disappear after 10 seconds rather than hanging about until clicked, that would be great.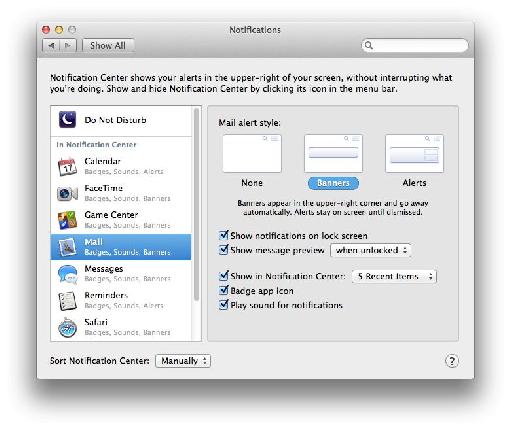 Notifications get more interactive.
Read your iBooks on your Mac
I find it really hard to get excited about iBooks-based news but maybe you don't. If not, knock yourself out.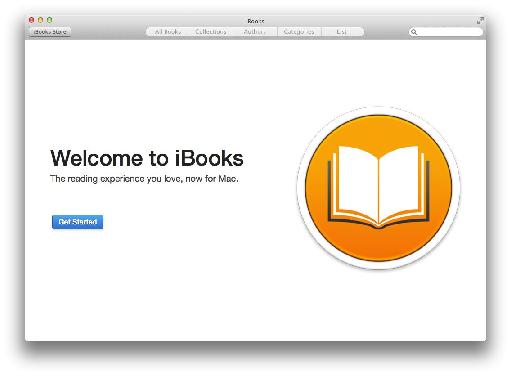 Yep.