So, you picked a song, practiced your chops and it's time to shoot your cover video. Where to begin? Here are a few tips that'll set you off on the right track.
DSLRs are your best bet
DSLR? For the uninitiated, that's a fancy acronym for a digital single-lens reflex camera. And thanks to a few years worth of significant advances in tech, these shooters are still dropping in price. Plus, they capture professional-grade video, and attaching external mics are mostly a breeze. Odds are you know someone with one that you can borrow, but if not, you'll need to consider two things before making a purchase: frame-rate and resolution. If it can't shoot 1080p at 30 fps, don't settle. Anything less will limit your possibilities in post (aim for 1080p at 60 fps for a smooth slo-mo clip). If you wanna dig deeper, here's a great little guide to DSLR videography.
Use Multiple lenses
If you have a little room in your budget, absolutely consider renting (or buying) an additional lens for your DSLR. When filming the video, you'll absolutely shoot multiple takes from the same angle. Wanna add even more character? Do it all again, this time not only from another perspective, but with a different lens. Be wary, though: If you have plentiful resources, it can be easy to overdo it. Keep your theme in mind when choosing between the likes of, say, a fisheye or macro prime lens'"the difference can make or break your cover. Here's a list of the best DSLR lens types for video, as well as a few specific to Canon and Nikon.
Shutterstock photo
Attire, location, whether or not your cover 'looks' like a cover: All of these things are equally important. Maybe you're going for the 'bedroom studio,' single perspective look. If so, make sure to capitalize on a relaxed, informal feel. If not, keep that 'produced' schema a priority. And remember: Production exemplifies flaws, so make sure you're going for broke from the get-go.
Avoid overused shots and amateur habits
I could write another paragraph to explain, but visual aids will do much better:
Don't film in a plain white room.
Don't film in an abandoned warehouse or condemned building. The new millennium has come and gone.
Don't try too hard
https://www.youtube.com/watch?v=e-RuM_u1OPc&list=PLFC93D764C5057BB1&index=15

Avoid the 'neck' shot as much as possible, especially as an intro. Your face is more important, after all.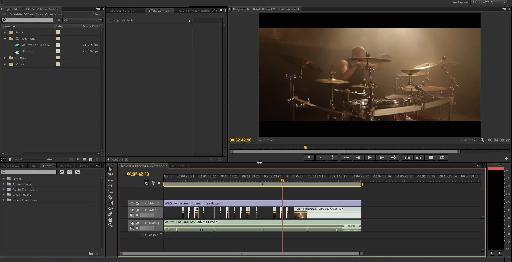 Spend time editing the video
Even if you aren't familiar with editing video, take the time to learn. There are plenty of tutorials available online. And in the same respect, there is a decent amount of software available, no matter what operating system you're working with. So, if you're not sure where to start, take a look at Adobe Premiere Elements. It has all the basic tools you'll need for an amateur-level production, and costs only a fraction of Final Cut Pro or Avid Media Composer. What about iMovie? Let's call that a last resort.
Bring a portable speaker along to the shoot
Finally, if you pre-recorded your own track to sing along with, don't forget a solid portable speaker. And whether you're shooting five or 100 different takes, a loud decibel level and great battery life are great characteristics to have. And unless you plan on draining your phone's battery with Bluetooth, grab an auxiliary cable or two.
Learn the art of film making here: