Human beings. We're a changeable lot. On a daily/weekly basis we'll feel and respond to stimuli in the world around us differently. And your Apple Watch Face can reflect these mood changes too.
If you've got an Apple Watch, you'll have spent some time tweaking the watch faces and configuring their added complications. Judging from the #showyourface hashtag on Twitter, there's quite a bit of variety out there, though more than a few people have settled on the Utility face and its single-line text complication. However, there are more possibilities than meet the eye. Let's take a look at a few of the less obvious choices you can make when setting up your watch face.
The Stockbroker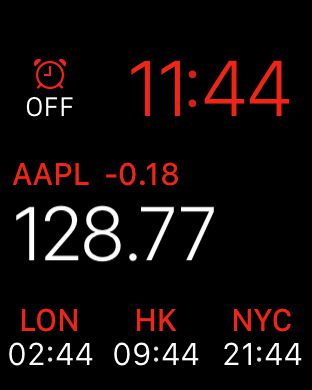 If you need to know the time everywhere and the current price of a key stock, then this one's for you. Start at Modular, add an alarm top left, stocks in the middle, and three world clocks down below. You can choose from any locations set up in your iPhone's world clock app, so get busy there too. Alternatively: swap the alarm for a date if you don't use the alarm often.
The Utilitarian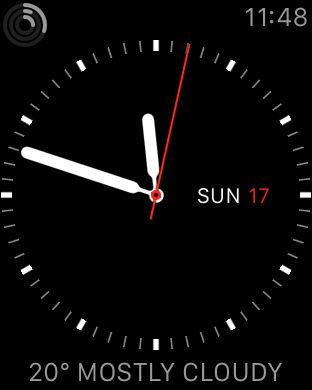 An analog face, but not too much of it; a weather forecast that's not just a temperature; a date, digital time and fitness rings? Yep. Start with Utility, then turn back the complexity to ditch the dial's numbers. How to get that digital time readout there? It's a world clock, but the city abbreviation for your home town has been replaced with spaces through the Apple Watch app on the iPhone. Cunning, no?
Put weather below, date in the middle, fitness at top left, and color of your choice. Swap out the weather for your next appointment if you prefer, but beware: if you have nothing scheduled, it's going to tell you in large capital letters.
The Basic, v1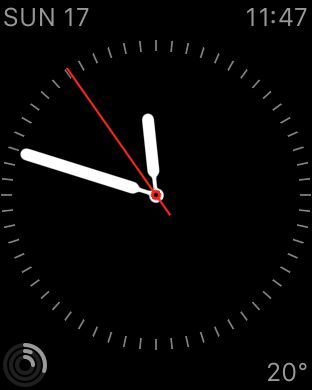 The Simple face can take four complications, making it not too simple after all. Kick the dial down but not off, then add date at the top left and time at the top right (again with the spaces-as-city-abbreviation-trick) for a handy text line at the top. Fitness and temperature at the bottom fill it out, but variations at the bottom are certainly possible.
The Basic, v2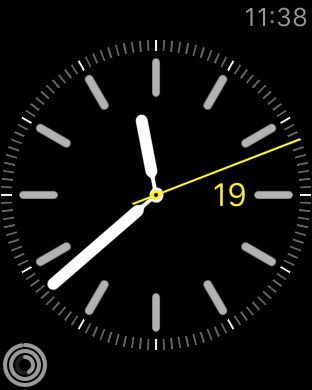 A few tweaks, staying with Simple: ditch the temperature, move the date to the watch centre, and dial up the dial.
The Digital Minimalist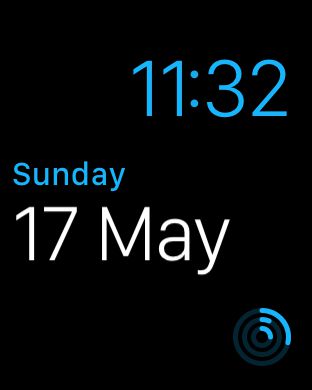 It's digital, but with lots of blank space. Start from Modular, turn most things off, and I'm sure you'll be able to figure it out from there. Just don't fill every gap.
The Analog Minimalist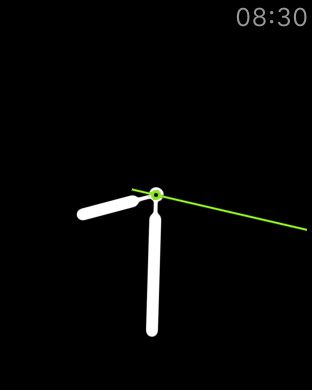 For the person who wants as minimal a face as possible, but who will just read the digital time anyway because an analog clock face with no markers is too hard to read. Start at Simple, turn off the dial, and use the 'spaces as abbreviation' trick to clear out your home town's name.
The Colorful

Starting from the Color face, you can turn almost everything off for a clean look, then add a Monogram. In the Apple Watch app on your iPhone, you can paste in a custom dingbat symbol or four (though no emoji) for a unique look.
The Circles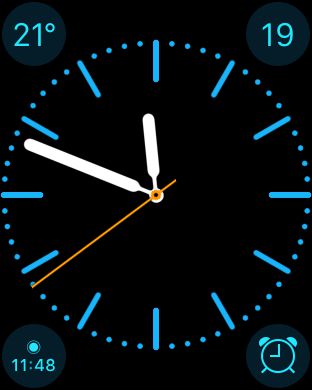 A quick modification. Start from Color, and only add circular complications. Change the city abbreviation for your home town to the symbol of your choice'"maybe a circle?'"for the full effect.
The Fitness Freak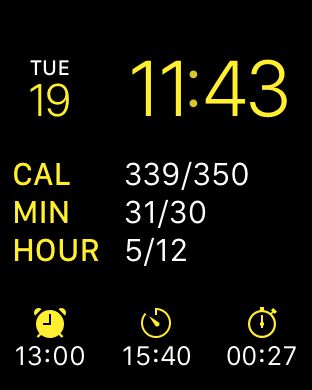 When too much information is barely enough, load up Modular with the text-based exercise info in the middle, then put the alarm, timer and stopwatch complications at the bottom. Besides giving quick access to these time-based apps, these complications are also live. When they're all in use, you'll be swimming in moving numbers.
And Many More
Chronograph might be your pick if you want a more instant stopwatch and a detailed, more functional dial, Mickey if you like that mouse, X-Large if you want the time as big as possible. There are several other faces which are beautiful, useful and/or fascinating to watch, but most of them aren't terribly configurable. Take your pick, and note that the system-wide bold text and 24 hour time settings can affect the watch faces too.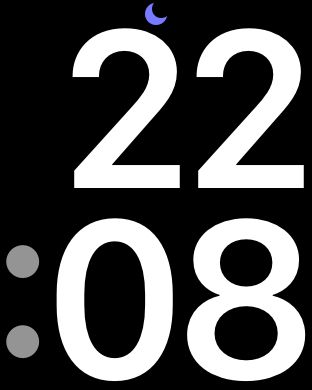 X-Large might not have any configuration options, but it looks good with 24-hour time and bold text active.
What Next?
The built-in faces are more flexible than they first appear, but not quite flexible enough. I do think that we'll see third-party complications and watch faces soon, but exactly how capable those watch faces will be, I'm not sure.
Totally custom faces have the potential to hammer battery life through excessive computation or simply too many non-black pixels lit up, and Apple have always put predictability and battery life concerns ahead of customizability. While I doubt that Apple will allow developers completely free rein just yet, I think a happy medium can be found between battery life and customizability.
If developers had access to a face design module in Xcode, where a selection of custom backgrounds and hands could be added, and complication areas of different areas defined, then Apple could still drive the logic and (with mostly black backgrounds) save the battery. Indeed, a face was once shown off which allowed custom photographs to be used with a digital face, but this was removed before release. With luck, it may return in analog form.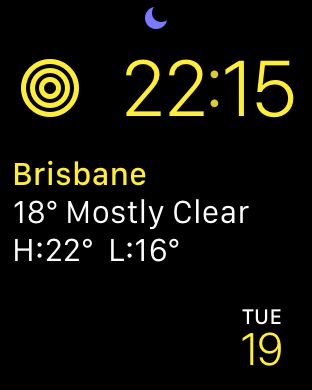 Modular is nice, but more flexibility in a digital display would be welcome.
Digital faces are even easier'"surely, it can't be that hard to reposition and resize a digital time readout? A few more options, such as allowing the hours to be larger or bolder than the minutes, would allow a much wider range of designs. I'd love to see a face with 10 small complications, another with 2 or 3 single-line complications, another with a huge digital clock in the dead centre. None would hit the battery too hard, and all would solve real issues.
With regard to third-party complications, a line of changing text, showing 2 or 3 pieces of information sequentially, would be a terrific compromise between space and information. Also, I don't need to see the temperature where I live, but a forecast in icon form would be a great substitute.
Conclusion
What we have is good, but great is tantalisingly close. I'm sure that more is coming soon'"likely at June's WWDC'"and time will tell if it's flexible enough to please everyone. Still, this is advertised as Apple's most personal device, and with luck, that means even more personalisation on the horizon.