You may already know how to create a freeze-frame in iMovie '11, but how do you isolate and find the original still-image file? Mike Watkinson shows alternative ways to create freeze-frames.
It's easy to create a freeze-frame in iMovie '11 by right-clicking a clip and choosing '˜Freeze Frame', but the option to find the still image file that the freeze-frame created disappeared in this version, the reason being that a file is no longer created (as it was in iMovie '09) - what you see is just an artefact that is part of the project. So this article aims to show you three alternative methods to create real image files from freeze-frames.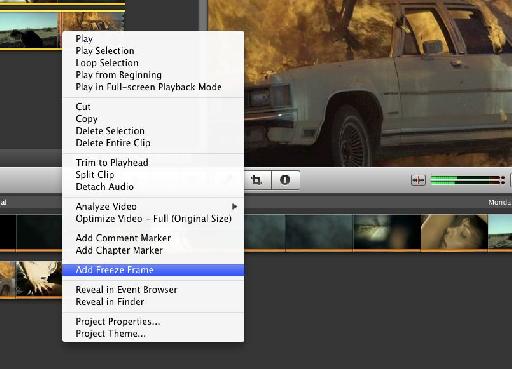 Creating a freeze frame in iMovie '11.
Method 1
If you right-click on a freeze-frame in iMovie '11, the option to '˜Reveal in Finder' is no longer in the pop-up menu where it used to be. Instead you need to do the following:
Hover with your mouse over the movie clip that the freeze-frame was created from, right-click that and then choose '˜Reveal in Finder'.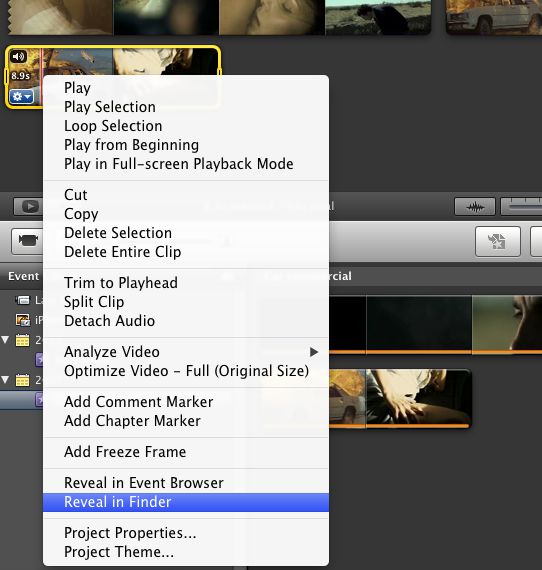 Right-Click the movie file in the Finder and choose open with QuickTime Player.


In QuickTime Player find the point in the movie from which you wish to create an image.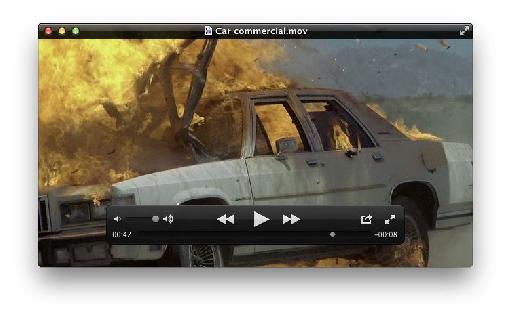 Tips:
Press and hold the right and left arrow keys on your keyboard for slow forward and rewind.

Tap the right and left arrow keys for advance or reverse one frame at a time.

Choose Edit > Copy (Command-C).

Open Preview and choose File > New (Command-N); Preview will create a new PNG document the same size as the movie file.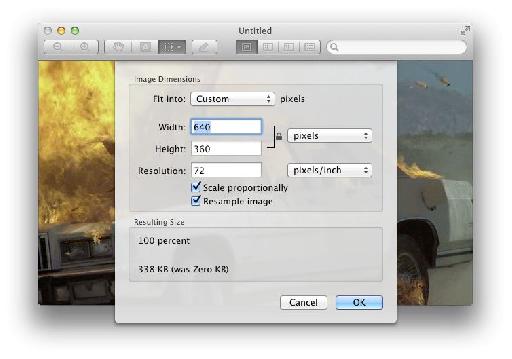 Method 2
Download and install MPEG Streamclip from squared5.com - a free and very useful movie file utility.
Proceed as Method 1 but open the movie file in MPEG Streamclip.


Locate the frame you wish to capture as a still image.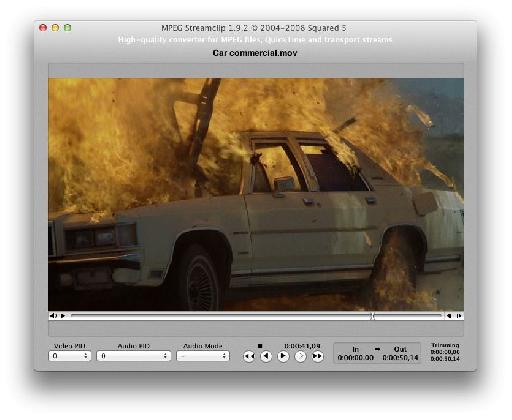 Tip - keyboard commands work as for QuickTime (see above).
Choose File > Export Frame.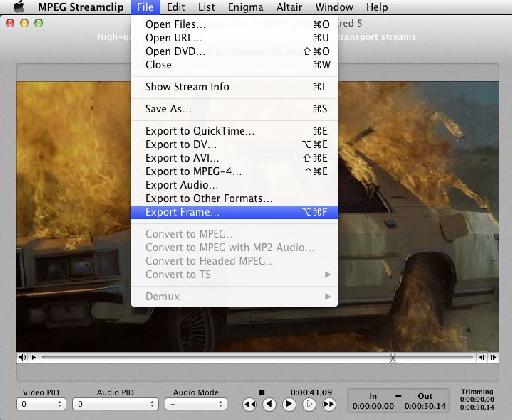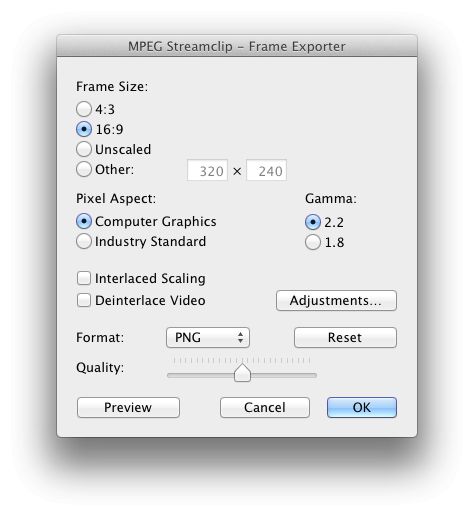 Method 3
If you want to perform this task without using an external application, you will need to follow the following steps in iMovie:
Select the project in the project library, duplicate the project and then rename the new copy something like '˜Project_stills version'.

Select everything except the freeze-frames you have created (by command-clicking) and press backspace to delete the selected clips.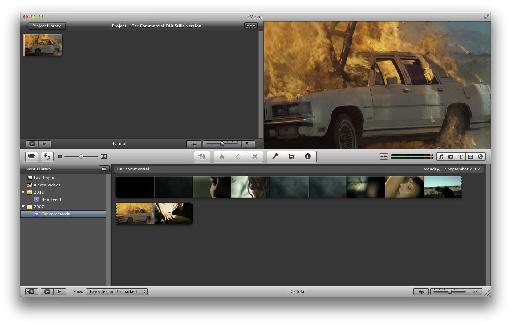 Duplicate iMovie project with only freeze-frames remaining.
Choose Share > Export using QuickTime.

In the Export Options pop-up menu choose '˜Movie to Image Sequence'.
Click the '˜Options' button to choose image format and the number of frames per second that will be created; 1 is a good number here because if you leave it set to say 25 you will create at least 100 image files from a default freeze-frame (iMovie creates four-second freeze-frames by default).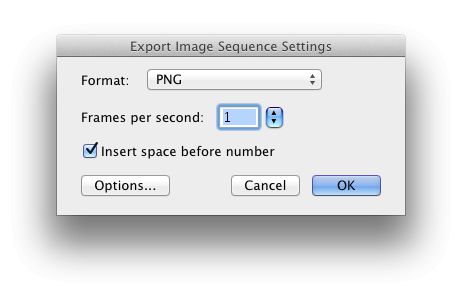 Image files will be created at the aspect ratio of the iMovie project so even if the original footage is 960 x 540, the image file created will be 640 x 480 if the project aspect ratio is set to 4:3.
To change the project aspect ratio in iMovie go to File > Project Properties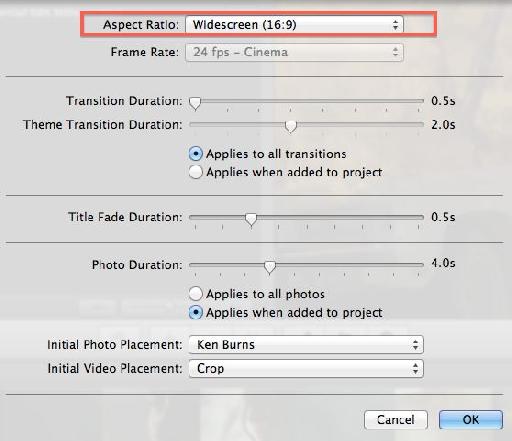 Project Properties in iMovie.