You don't have to be a luddite to feel that advances in technology don't necessarily make us more creative. Francesco Schiavon charts the correlation between the art of storytelling and tech.
Overwhelmed at the speed of change
As I get older I more often feel overwhelmed with how fast our creative industries are changing. Sometimes I feel a certain apprehension about being left behind, not only by all the changes that are happening at neck breaking speed, but by the new competitive environment we find ourselves. Do you relate?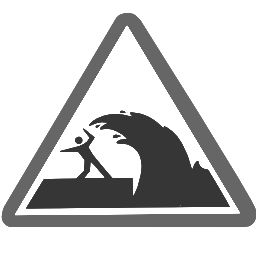 This is when I step back, think, and figure that my experience is now my most valuable asset. Read on'¦
It used to be that only a select few could join the club (of creative professionals), mainly because of cost. Expensive gear required high expertise, and of course, a hefty budget. Now, it seems that anyone can do everything and anything'¦ with their phones!
The Desktop Video Revolution
Just a few weeks ago, someone pointed me to this video on "The Desktop Video Revolution": http://provideocoalition.com/czwar/story/the-desktop-video-revolution-part-1
In this 3-part video, the author, Chris Zwar, makes an argument that we have gone through a "video revolution" similar to the earlier "desktop publishing revolution", as he compares the technical workflow used to make two TV commercials 16 years apart. It's a fascinating, albeit sometimes long, comparison on the different steps, usually involving multiple companies/businesses (8 in 1997) and skills required then, and how streamlined it is now (only 2 companies involved in 2013). If we were to look at the audio industry, or animation, gaming, education or any other creative industry, we'd find a similar story.
I see 3 common underlying threads, though: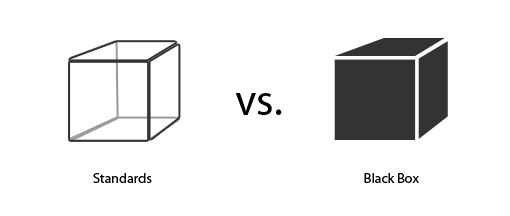 1'"Standards vs. proprietary
The clear and understood vs. the black box.
In the old days different companies had to develop their own proprietary hardware and software to solve specific technical issues. Think Digidesign and their proprietary hardware to run Pro Tools back in the early days, or Media 100, Avid, Sonic, etc. All trying to sell their "turn key" solutions not too long ago. Now, as developers converse around standards and base computers became so powerful the need for expensive (and often moody) proprietary hardware and software is not easily justified. This has driven prices down increasing accessibility.
2'"Cheaper or less expensive gear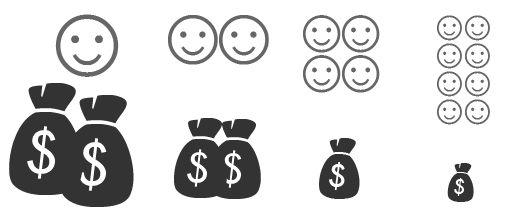 This may be the single most important catalyst. As hardware and software become less expensive, they become more accessible. To compound the effect, it's not that they're only getting less expensive, it's that they're becoming more powerful. For goodness' sake, today you can shoot over cranked 4K video with your cell phone!
Here's a question in the form of an equation for you:
Accessible Technology = everyone can do it?
Quick answer is "yes". But a more accurate answer is "no", or "not always at the highest level".
"Yes", because if people now have access to what used to be economically inaccessible, technically anyone could create top notch content. And this is a scary thought.
I've heard a few professionals complain about newcomers charging a fraction and offering the sky, the moon and the stars for peanuts. In some cases long time, seasoned professionals are paranoid or even terrified about the prospect of being displaced by the new competition that doesn't have to pay for professional grade gear or high overhead.
This takes me to the "no" answer to my equational query.
3'"Story telling; not technology
Yes, my niece can shoot overcranked 4K video with her phone. Yes, she could convince a client that she'd be able to create an effective piece, and yes, it would be difficult competing against a quote made by someone working off her parent's basement shooting with a phone. But this doesn't mean that she has the experience to take that project and tell her client's story well.
Regardless of the gear used, it's all about storytelling. Storytelling is what creates an effective piece for a client. Storytelling is what keeps the audience attention. Storytelling is how one can stimulate an emotion.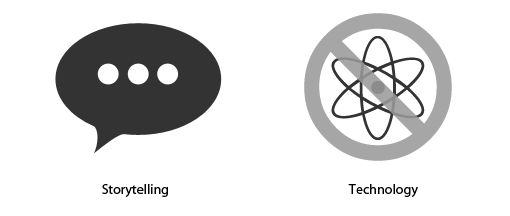 So, if you can tell the story with inexpensive, mundane gear just as well as with expensive and powerful equipment and software, you are in the game.
I really don't remember where I got this quote, but the quote stuck in my head: "If you cannot compete against 'free', you cannot compete". Take a minute to think about that one.
That's the competitive environment in which we find ourselves nowadays. And as I get older, and I cherish my experience more than anything, that experience keeps telling me that the way you compete against 'free' is by storytelling.
For me, the moral of this story is to try to keep up with the new changes as they happen and as much as I can, knowing that there is no way to keep up with everything. Some of the new equipment and software will certainly give me an edge. Still I know that if I can tell the story that my client needs, it really doesn't matter if it's through the latest and greatest, or with just the classics.
So, don't get bogged down by the constant changes. Rather embrace them as much as you can and look for the best ways of telling the story. IMHO after all, storytelling, not technology will give you the edge.
Students complain about not having the latest
Kind of a related afterthought. I always find it interesting when I hear one of my students complain that school doesn't have the latest version of a piece of software, or the latest computer that was released within the last 6 months. What I find amusing is that they're spending their energy whining about something they don't know how to use yet!