If 4K is the best resolution to shoot in, shouldn't we all be using it? Iain Anderson explores the ins and outs of how important resolution is for different purposes.
Apparently, 4K is all the rage. Surely we should all be jumping on the latest and greatest thing? Well, maybe, maybe not. Let's take a look at what resolution actually means in a general sense, in a video sense, and most importantly, in a practical sense.

Resolution in print
In print terms, resolution means quite a bit: how many pixels have you provided per inch for your printed document? And it's important: if you don't give enough, the output will be fuzzy. Of course, print itself is usually a bit fuzzy due to the nature of the printing process, and scaling the image up or down can turn that original 300 DPI into something quite different.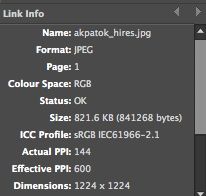 Make it smaller, and the Effective PPI goes up.
At the end of the day, though, after all the scaling and mucking about, you have an Effective PPI, on a sliding scale from bad to good.
Resolution in digital photography
To make life a little easier for digital camera manufacturers, they came up with megapixels, a measure of how many millions of pixels their cameras' sensors have. In principle, it's easy: multiply pixel width by pixel height and divide by a million. Really, though, it's cheating.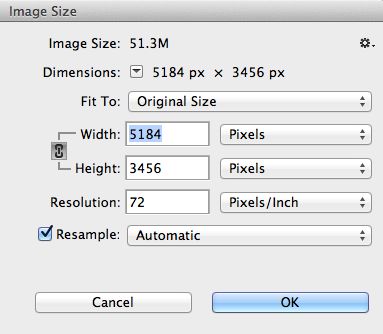 5184 x 3456 = 17915904 pixels.
Each claimed 'pixel' by that measurement is really just a subpixel: red, green OR blue, not the red, green AND blue that makes up a full pixel on an iPad or a desktop screen. So it's fudging the numbers a bit'"but all camera manufacturers do it, so at least you have a common measurement.
Resolution in video
Video is different, depending on how people are going to watch your video. If they'll be watching on a Full HD TV, through a capable computer or a Blu-ray, then all those pixels are spread out to fill the screen, however big that screen is. Resolution in video is all about the actual pixels, not how tightly they're spaced.
Common video resolutions
Today the common standard is Full HD, AKA 1080p: 1920x1080, about 2 megapixels in digital photography terms. Below that is 720p: 1280x720 pixels, or about 1 megapixel, and just above is 2K'"2048 pixels across, and whatever your aspect ratio prefers in height. That's right, 2K is just barely bigger than HD.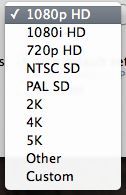 FCP X offers these classes resolutions, each with options underneath.
New 4K resolutions
Coming down the pipeline is UHD, double Full HD in each dimension for 3840x2140. The film industry is trying to differentiate itself by pushing 'official' 4K at 4096xWhateverHeightWorks but as with 2K, the difference will be tiny.
SD resolutions and some issues
If you need to deliver to DVD or some other standard definition mechanism, you may have to knock your nice footage down to a tiny portion of it: 720x480 in NTSC regions, or 720576 in PAL regions. That's going to make any HD image look pretty soft, so try to get your clients to move away from DVD if at all possible. Blu-ray is a much better choice if you must deliver on a disc, but online or computer file is probably the best way forward. Oh, and if you have to deliver to DVD, interlacing could cause you more problems.
Progressive vs. Interlaced
While modern TVs, screens and cameras largely shoot progressive scan images (top to bottom once per frame) we're still stuck with a broadcast infrastructure that delivers interlaced images. In interlacing, half the horizontal lines in the image are delivered at once, at twice the frame rate. That increased frame rate makes for smoother motion, but it makes for images that are less clear and harder to compress.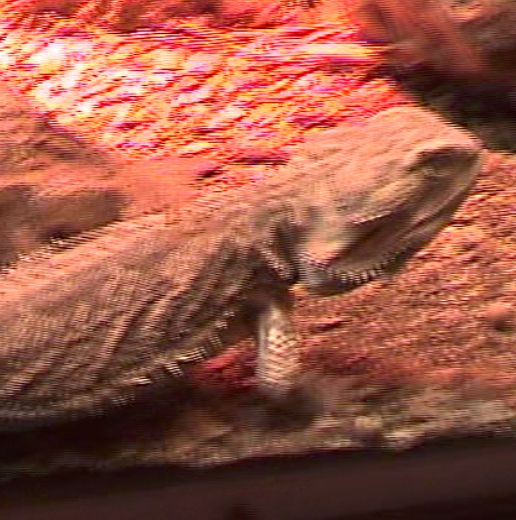 Here's a lizard in panning, interlaced video, showing both fields at once.
Progressive scan has been used for every film, every higher-end TV drama, and everything we value in moving images for ever. Interlaced has been used for news, older live drama, and things we don't care about. Worst of all, if you shoot interlaced, half your image will be thrown away if you put it online, because the only place interlaced really works is on a TV.
Delivering to DVD means that your modern progressive content will be split across interlaced fields. In PAL land, this becomes PsF'"25 frames split evenly across 50 fields. No big deal. But in NTSC land, if you've shot at 24 frames, they get truly munched up and spat out with 3:2 pulldown, finding their way to 60 fields. It's not pretty, and you should avoid it if you can'"deliver on Blu-ray or online.
Non-standard resolutions
While you may deliver to a Full HD TV most of the time, there are some good reasons for using non-standard resolutions. If you want to deliver a super-wide movie online, there's no need to include black bars'"just make a custom size that omits them. Also, if you're delivering a vertical project for display on a rotated TV, you'll need to create a special project for that too. As of FCP X 10.1, this is all possible.
Creating a project with a custom resolution
Choose File > New > Project, then choose Custom under Video Properties. Choose Custom again, from the menu on the left, then type the resolution you want.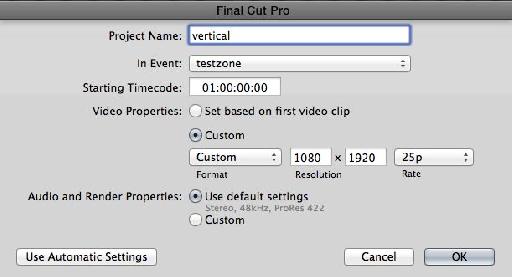 Vertical is all the rage these days.
Avoid the Other setting from the menu: it contains just a couple of odd older resolutions to choose from.
Creating a compound clip with a custom resolution
You can also create Compound Clips with custom resolutions if you need to. Right-click the image in your Library, then choose New Compound Clip. Click Use Custom Settings, then type in whatever you need to.

Two clips playing next to one another at 3840x1080, of course.
It's entirely possible to put many clips next to one another so you can pan easily across them. Should you ever need to.

Mixing resolutions in a project
Happily, you can very easily mix resolutions within a single project in FCP X. No matter what the frame rate, no matter what the resolution, just chuck it in. By default, Spatial Conform will be set to Fit, to show the entire image, but you can Fill, to avoid black edges, or just use the Transform settings above.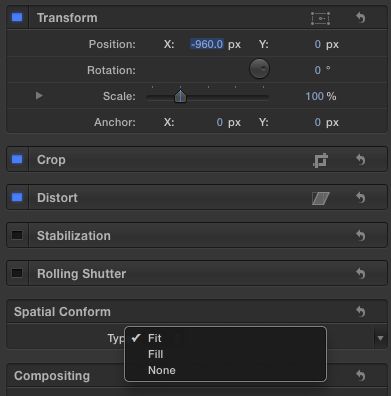 Fit, Fill, or just Transform it.
The great joy of shooting 4K is that you can crop, pan, or dolly across that larger frame in a 1080p project. There's less need to shoot with two cameras when you can crop into a single large image. Of course, you'll also have incredible detail to play with, assuming that you're able to deliver it at a decent resolution.
Delivery
Delivering to an HDTV is easy: a 1920x1080 computer file, or a Blu-ray disc. Delivering online through Vimeo tops out at 1080p, and while YouTube is resolution-agnostic, there are very few people with 4K screens out there at the moment. Even when displays become available, bandwidth will have to grow to accommodate the higher data rates required for four times the resolution of full HD. Given that 1080p videos still buffer for me on my 100Mbps connection, I think we have a way to go yet. The promised H.265 codec, claiming to be more efficient than the current H.264, just isn't ready or proven.
Conclusion
Right now, then, you can't easily view 4K outside of a modern cinema. This will probably change, but given that many people can't even tell the difference between DVD and Blu-ray, I don't think it's a change that's inevitable. As more people move to phones and tablets, and bandwidth in many parts of the world remains tightly controlled, we're not going to even see Full HD everywhere, let along 4K.
Higher resolutions do have real benefits, but they also bring pain in post production. Shooting much larger files means slower backups, larger storage requirements, and more powerful computers. You need a Mac Pro with a fast RAID, and a lot more storage for backup. If nobody's going to ever see it, is it worth it?
Maybe, maybe not. Personally, I'm going to hang out with my Blackmagic cameras in gloriously detailed 1080p for a year or two yet.