With iCloud Apple have announced a grander more complete vision than MobileMe. GW Childs IV takes a look at some of the features and how this could change the way we compute in the real world.
It must be a nice feeling for Apple. Seriously, when you're a company that not only dictates the way technology will affect an entire user base, but an entire world... That's got to feel pretty cozy. Meanwhile, the rest of us Apple automatons guffaw off the sidelines like red necks sitting on a fence, saying to ourselves, 'Well, what will they think of next?'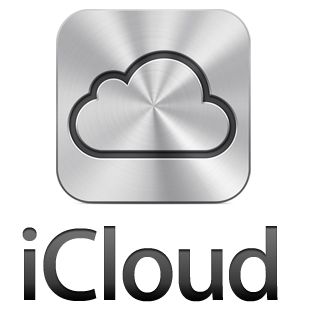 The announcement of iCloud, while most may think, 'Eh, it's just MobileMe again...' is definitely an announcement that should merit the jaw drop... For more than a couple of reasons.
First, this is Apple's first foray in to what had formerly been only Google's little playground. This, I will happily term as the wonderful land of '˜free'. Yes, Apple always charged an annual fee for MobileMe, formerly .Mac, etc. Now, they are giving it away.
But, this goes farther beyond what Google generally offers... In a way. And still, Google's services even with the introduction of iCloud are not in anyway diminished. Apple really just adds something to stand along side Google's offerings that hadn't existed before.
Let's first talk about the main feature that affects us media shlubs right now.
Documents in the Cloud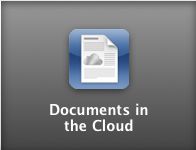 '¨This feature of iCloud is one of the biggest of them all for anyone, and I do mean anyone, that makes part of their living off of a computer. The ability to be able to save a document and then access the saved document on another device, and then make changes is a big deal. Granted, Google Docs has allowed this for years, but not with the same kind of finesse and ease that Apple's touting. This looks to be seamless.
This means that all of those handy books, guides and Youtube tutorials on syncing iPhones, iPads, etc to some degree just became irrelevant, including my own. Why? Because Apple just took the work out of data migration!
What still isn't known is how applications like Logic Pro, and Garageband, which can have project files that can become very large will work in an environment where data is being uploaded to a remote server. Apple has stated that you get 5GB for free, but data transfer rates may make a venture such as this almost useless due to the amount of time you'd have to wait for uploading and downloading.
But, if you keep audio to a minimal with iCloud in mind, and keep all of your software instruments instantiated... Well, this could be a wonderful thing for musicians. But, what about sharing with collaborators?
Where did those Sharing Features Go in MobileMe?
Apple can bash Mobile Me all they want, but I got some good usage out of it. Especially the ability to setup a folder with special privileges for collaborators of mine. I'd upload a Logic Pro file to a particular folder that I'd set up for my band mate easily from Finder, without having to go through an FTP client or anything. And then, my band mate would easily download this same file, make adjustments and then load it back up for me to check his work. It was cool!
Apple has not mentioned anything about how, or if you'll be able to manage data on your share of the 5GB, and whether you can make documents accessible to others, etc.
Hopefully, the powers that be are keeping this in mind, and there's some wiggle room for us more '˜advanced users'.
We, here at macProVideo.com, are just as concerned (and excited) as everyone else and will be keeping an eye on it up until, and after launch. We'll report back when we know more too... With new tips, and tricks for iCloud, of course!
Learn more about Mac OS X.