With iCloud Apple have announced a grander more complete vision than MobileMe. GW Childs IV takes a look at some of the features and how this could change the way we compute in the real world.
Es muss ein schönes Gefühl für Apple werden. Ernsthaft, wenn youre ein Unternehmen, das nicht nur diktiert die Art und Weise Technologie beeinflusst einen kompletten User-Basis, sondern eine ganze Welt ... Das ist lernte fühle mich ziemlich gemütlich. In der Zwischenzeit den Rest von uns Apple-Automaten aus guffaw der Seitenlinie wie rote Hals sitzt auf einem Zaun und sprach zu uns, Nun, was sie als Nächstes?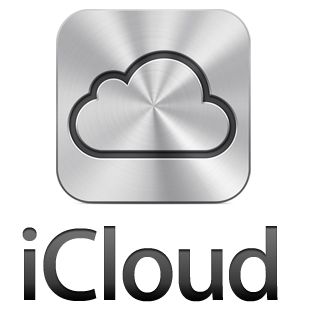 Die Ankündigung von icloud kann, während die meisten denken, Eh, es ist nur MobileMe wieder ... ist definitiv eine Ansage, dass die Kinnlade herunterfällt Verdienst sollte ... Seit mehr als eine Reihe von Gründen.
Erstens ist dies Apples erster Ausflug in das, was früher war nur Googles kleinen Spielplatz. Dieses werde ich glücklich, wie das wunderbare Land der freien Sicht. Ja, Apple immer aufgeladen eine jährliche Gebühr für MobileMe, früher. Mac, etc. Nun, sie geben es weg.
Aber geht diese weiter hinaus, was Google bietet in der Regel ... In gewisser Weise. Und trotzdem sind Googles Dienste auch mit der Einführung von icloud nicht in irgendeiner Weise gemindert. Apple wirklich nur etwas hinzufügt an der Seite von Googles Angeboten, die vor hadnt existierte stehen.
Lets ersten Gespräch über die wichtigsten Merkmal, das auf uns wirkt Medien shlubs jetzt.
Dokumente in der Cloud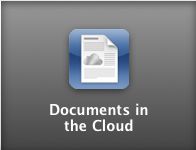 Dieses Feature von icloud ist eine der größten von ihnen allen für alle, und ich weiß jemand meine, das macht einen Teil ihres Lebens aus dem Computer. Die Fähigkeit, in der Lage sein, ein Dokument zu speichern und anschließend auf die gespeicherte Dokument auf einem anderen Gerät, und dann Änderungen ist eine große Sache. Zugegeben, hat Google Docs seit Jahren erlaubt, aber nicht mit der gleichen Art von Finesse und Leichtigkeit, die Apples wirbt. Das sieht sein nahtlos.
Dies bedeutet, dass alle diese handlichen Bücher, Führer und Youtube Tutorials auf Synchronisieren iPhones, iPads, etc zu einem gewissen Grad wurde einfach irrelevant, einschließlich meiner eigenen. Warum? Da Apple nahm einfach die Arbeit der Datenmigration!
Was ist noch nicht bekannt ist, wie Anwendungen wie Logic Pro und GarageBand, das Projekt-Dateien, die sehr groß werden können in einer Umgebung, wo Daten auf einen entfernten Server hochgeladen wird funktionieren. Apple hat festgestellt, dass Sie 5 GB kostenlos bekommen, aber Datenübertragungsraten kann eine Venture wie diese fast nutzlos durch die Menge an Zeit youd müssen für Up-und Download warten zu lassen.
Aber, wenn Sie halten den Ton zu einem minimal mit icloud im Auge und halten Sie alle Ihre Software-Instrumente instanziiert ... Na ja, könnte dies eine wunderbare Sache für Musiker werden. Aber was ist mit Austausch mit Mitarbeitern?
Wo haben diese Freigabe Features in MobileMe Go?
Apple kann bash Mobile Me alles, was sie wollen, aber ich habe einige gute Nutzung aus ihm heraus. Vor allem die Fähigkeit, einen Ordner mit besonderen Privilegien für Mitarbeiter von mir Setup. Id laden Sie ein Logic Pro-Datei in einem bestimmten Ordner, die Id für meine Bandkollegen Set einfach aus dem Finder, ohne den Umweg über einen FTP-Client oder nichts gehen. Und dann, dann wäre mein Bandkollege bequem herunterladen dieselbe Datei, Anpassungen vornehmen und dann laden Sie sie wieder für mich, seine Arbeit zu überprüfen. Es war cool!
Apple hat noch nichts darüber, wie, oder wenn youll der Lage sein, Daten auf Ihrem Anteil an den 5 GB verwalten erwähnt, und ob Sie die Dokumente für andere zugänglich, etc.
Hoffentlich sind die Mächte, die sein Vor diesem Hintergrund, und theres ein wenig Spielraum für uns fortgeschrittene Nutzer.
Wir hier bei macProVideo.com , sind genauso betroffen (und aufgeregt) wie alle anderen und werden ein Auge auf sie, bis, und nach dem Start. Nun berichten, wenn wir mehr zu wissen ... Mit neuen Tipps und Tricks für icloud, natürlich!
Erfahren Sie mehr über Mac OS X .