With iCloud Apple have announced a grander more complete vision than MobileMe. GW Childs IV takes a look at some of the features and how this could change the way we compute in the real world.
Elle doit être une sensation agréable pour Apple. Sérieusement, quand vous êtes une entreprise qui non seulement dicte la manière dont la technologie aura une incidence sur une base d'utilisateurs tout entier, mais tout un monde ... Des thats appris à se sentir assez confortable. En attendant, le reste d'entre nous d'Apple automates s'esclaffer à quitter les gradins, comme cous rouges assis sur une clôture, en nous disant, bien, que vont-ils penser à la prochaine?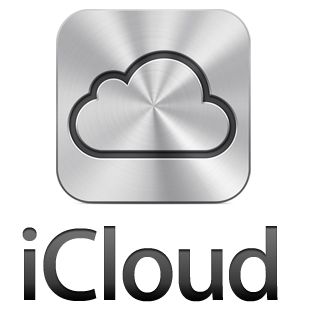 L'annonce de icloud , tandis que la plupart peuvent penser, hein, c'est juste MobileMe à nouveau ... est certainement une annonce qui devrait mériter la chute de la mâchoire ... Depuis plus d'un couple de raisons.
D'abord, ce n'est incursion de pommes d'abord dans ce qui avait été auparavant Googles seule aire de jeux pour petits. Cela, je serai heureux de long terme comme la merveilleuse terre de libre. Oui, Apple toujours facturés des frais annuels pour MobileMe, autrefois. Mac, etc Maintenant, ils sont un don.
Mais, cela va plus loin au-delà de ce que Google propose en général ... D'une certaine manière. Et encore, les services de Google, même avec l'introduction d'icloud ne sont pas en tout cas diminué. Pomme vraiment ajoute juste quelque chose à se dressent le long des offres Googles côté que hadnt existé auparavant.
Parlons d'abord de la principale caractéristique qui nous affecte shlubs des médias en ce moment.
Documents dans le Cloud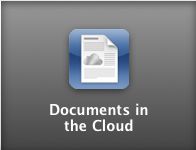 Cette caractéristique de icloud est un des plus grands de tous pour tous, et je dis bien personne, qui fait partie de leur vivant hors d'un ordinateur. La capacité d'être en mesure d'enregistrer un document, puis accéder au document sauvegardé sur un autre appareil, puis faire des changements est une grosse affaire. Certes, Google Docs a permis pendant des années, mais pas avec le même genre de finesse et de simplicité que les pommes vantant. Ce qui semble être sans faille.
Cela signifie que tous ceux à portée de main des livres, des guides et tutoriels sur les iPhones Youtube synchronisation, iPads, etc, à un certain degré seulement perdu de leur pertinence, y compris le mien. Pourquoi? Comme Apple a juste pris le travail de migration de données!
Que ne sait pas encore c'est comment les applications telles que Pro Logic et GarageBand, qui peut avoir des fichiers de projet qui peut devenir très gros travail dans un environnement où les données sont téléchargées sur un serveur distant. Apple a déclaré que vous obtenez 5 Go gratuitement, mais les taux de transfert de données peut faire une entreprise comme celle-ci presque inutile en raison de la quantité de youd temps à attendre le téléchargement.
Mais, si vous gardez l'audio à un minimum d'icloud à l'esprit, et de garder tous vos instruments logiciels instanciés ... Eh bien, cela pourrait être une chose merveilleuse pour les musiciens. Mais, qu'en est-il partager avec des collaborateurs?
D'où venaient ces fonctionnalités Partage Allez dans MobileMe?
Apple peut bash Mobile Me tout ce qu'ils veulent, mais j'ai eu quelques bon usage hors de lui. Surtout la possibilité de configurer un dossier avec des privilèges spéciaux pour les collaborateurs de la mine. Id télécharger un fichier Logic Pro dans un dossier particulier que Id mis en place pour mon compagnon bande facilement à partir du Finder, sans avoir à passer par un client FTP ou autre chose. Et puis, mon copain bande aurait facilement télécharger ce même fichier, faire des ajustements et ensuite de le charger de sauvegarder pour moi de vérifier son travail. C'était cool!
Apple a rien dit au sujet comment, ou si vous serez en mesure de gérer les données sur votre part de la 5Go, et si vous pouvez rendre les documents accessibles aux autres, etc
Espérons que les pouvoirs qui se sont gardant cela à l'esprit, et il ya une certaine marge de manœuvre pour nous les utilisateurs plus avancés.
Nous, ici à macProVideo.com , sont tout aussi concernés (et excités) que tout le monde et sera en gardant un œil sur elle jusqu'à et après le lancement. Bien rapport quand on sait plus trop ... Avec de nouveaux trucs et astuces pour icloud, bien sûr!
En savoir plus sur Mac OS X .