With iCloud Apple have announced a grander more complete vision than MobileMe. GW Childs IV takes a look at some of the features and how this could change the way we compute in the real world.
Deve essere una bella sensazione per Apple. Scherzi a parte, quando sei una società che non solo detta le tecnologie modo interesserà una base intera utente, ma un intero mondo ... Quello è avuto modo di sentire molto accogliente. Nel frattempo, il resto di noi di Apple automi risata per rientrare dal fuorigioco come collo rosso seduto su una staccionata, dicendo a noi stessi, Bene, cosa si inventeranno ancora?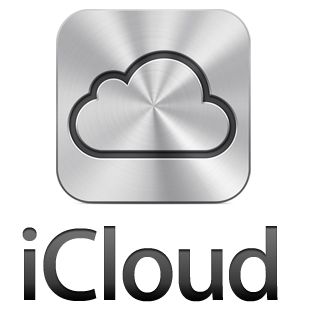 L'annuncio di icloud , mentre la maggior parte potrebbe pensare, Eh, il suo solo MobileMe di nuovo ... è sicuramente un annuncio che dovrebbe meritare la caduta di mascella ... Per più di un paio di motivi.
In primo luogo, questo è incursione Mele prima di ciò che era stato Googles solo piccolo parco giochi. Questo, sarò felice di durata come la meravigliosa terra del libero. Sì, Apple ha sempre addebitato un canone annuale per MobileMe, un tempo. Mac, ecc Ora, lo stanno dando via.
Ma, questo va più lontano di là di quanto Google offre in genere ... In un certo senso. E ancora, servizi Googles anche con l'introduzione di icloud non sono in alcun modo diminuita. Mela davvero aggiunge solo qualcosa di stare insieme l'offerta che lato Googles hadnt esisteva prima.
Parliamo prima notizia la caratteristica principale che ci interessa shlubs dei media in questo momento.
I documenti in the Cloud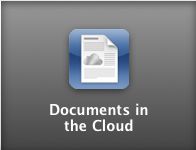 Questa caratteristica di icloud è uno dei più grandi di tutti per chiunque, e intendo proprio nessuno, che fa parte della loro vita fuori di un computer. La capacità di essere in grado di salvare un documento e poi accedere al documento salvato su un altro dispositivo, e quindi apportare le modifiche è un grosso problema. Certo, Google Docs ha permesso per anni, ma non con lo stesso tipo di raffinatezza e semplicità che propagandano Mele. Questo sembra essere senza soluzione di continuità .
Ciò significa che tutte quelle a portata di mano libri, guide e tutorial Youtube su iPhone sincronizzazione, iPads, ecc in una certa misura appena diventato irrilevante, compreso il mio. Perché? Perché Apple ha appena preso il lavoro di migrazione dei dati!
Ciò che ancora non è noto è il modo in applicazioni come Pro Logic e GarageBand, che possono avere i file di progetto che può diventare molto grande lavorerà in un ambiente dove i dati vengono caricati su un server remoto. Apple ha dichiarato che si ottiene 5GB gratis, ma le velocità di trasferimento dei dati può comportare una joint come questo quasi inutile a causa della quantità di youd tempo devono attendere per il caricamento e lo scaricamento.
Ma, se si mantiene l'audio ad un minimo con icloud in mente, e mantenere tutti i tuoi strumenti software un'istanza ... Bene, questa potrebbe essere una cosa meravigliosa per i musicisti. Ma, che dire di condividere con i collaboratori?
Da dove quelle funzioni di condivisione Vai a MobileMe?
Apple può bash Mobile Me tutto quello che vogliono, ma ho avuto qualche buon uso fuori di esso. Soprattutto la capacità di impostare una cartella con privilegi speciali per i collaboratori di mio. Id caricare un file Pro Logic in una cartella particolare che Id impostato per il mio compagno di banda facilmente dal Finder, senza dover passare attraverso un client FTP o altro. E poi, il mio compagno di band avrebbe facilmente scaricare il file stesso, effettuare le regolazioni e quindi caricare di nuovo per me per controllare il suo lavoro. E 'stato cool!
Apple non ha detto nulla su come, o se il youll essere in grado di gestire i dati sulla vostra parte di 5GB, e se è possibile rendere i documenti accessibili ad altri, ecc
Speriamo che i poteri forti stanno tenendo questo in mente, e theres qualche scappatoia per noi utenti più avanzati.
Noi, qui a macProVideo.com , sono altrettanto interessati (ed eccitato) come tutti gli altri e sarà un occhio su di esso fino e dopo il lancio. Bene riferire quando avremo più troppo ... Con i nuovi consigli e trucchi per icloud, naturalmente!
Ulteriori informazioni su Mac OS X .