With iCloud Apple have announced a grander more complete vision than MobileMe. GW Childs IV takes a look at some of the features and how this could change the way we compute in the real world.
Deve ser uma sensação agradável para a Apple. Sério, quando você é uma empresa que não só dita a forma como a tecnologia vai afetar toda uma base de usuários, mas um mundo inteiro ... Isso tem que se sentir muito confortável. Enquanto isso, o resto de nós a Apple autômatos gargalhada fora da margem, como pescoço vermelho sentado em uma cerca, dizendo para nós mesmos, Bem, o que eles vão inventar?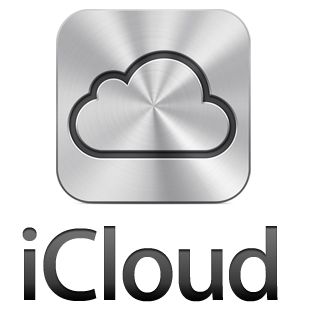 O anúncio do iCloud , enquanto a maioria pode pensar, Eh, seu justo MobileMe novamente ... é definitivamente um anúncio que deve merecer o queixo cair ... Por mais de um par de razões.
Primeiro, esta é a primeira incursão em Maçãs ao que tinha sido anteriormente apenas Googles playground pouco. Isso, vou feliz prazo como a terra maravilhosa de livre. Sim, a Apple sempre cobrada uma taxa anual para o MobileMe, anteriormente. Mac, etc Agora, eles estão dando-a.
Mas, este vai mais longe além do que geralmente Google oferece ... De certa forma. E ainda, serviços de Googles, mesmo com a introdução de iCloud não são de qualquer forma diminuída. A Apple realmente apenas acrescenta algo para ficar junto ofertas lado Googles que hadnt existia antes.
Vamos falar primeiro sobre a principal característica que nos afeta shlubs mídia agora.
Documentos na nuvem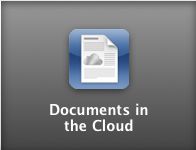 Esse recurso do iCloud é um dos maiores de todos eles para qualquer um, e eu quero dizer qualquer um, que faz parte de sua vida fora de um computador. A capacidade de ser capaz de salvar um documento e, em seguida, acessar o documento salvo em outro dispositivo, e então fazer mudanças é um grande negócio. Concedido, o Google Docs tem permitido isso há anos, mas não com o mesmo tipo de sutileza e facilidade que touting Maçãs. Este parece ser perfeita.
Isto significa que todos esses livros à mão, guias e tutoriais Youtube em iPhones sincronização, iPads, etc, em certa medida só se tornou irrelevante, incluindo o meu. Por quê? Porque a Apple só teve o trabalho de migração de dados!
O que ainda não se sabe é como os aplicativos como o Pro Logic, e GarageBand, que pode ter arquivos de projeto que pode se tornar muito grande vai trabalhar em um ambiente onde os dados estão sendo enviados para um servidor remoto. A Apple tem afirmado que você começa 5GB de graça, mas as taxas de transferência de dados pode fazer um empreendimento como este quase inútil, devido à quantidade de youd tempo tem que esperar para fazer o upload e download.
Mas, se você continuar áudio para um mínimo com iCloud em mente, e manter todos os seus instrumentos de software instanciado ... Bem, isso poderia ser uma coisa maravilhosa para os músicos. Mas, e quanto a partilha com os colaboradores?
Onde é que os Recursos de compartilhamento Vá em MobileMe?
A Apple pode bater Mobile Me tudo que eles querem, mas eu tenho algumas bom uso dela. Especialmente a capacidade de configurar uma pasta com privilégios especiais para colaboradores da mina. ID upload de um arquivo Logic Pro para uma pasta especial que Id configurar para o meu companheiro de banda facilmente a partir do Finder, sem ter que passar por um cliente de FTP ou qualquer coisa. E então, meu companheiro de banda seria facilmente baixar este mesmo arquivo, fazer ajustes e, em seguida, carregá-lo de volta para mim para verificar o seu trabalho. Foi muito bom!
A Apple não mencionou nada sobre como, ou se você será capaz de gerenciar os dados sobre a sua quota de 5 GB, e se você pode tornar os documentos acessíveis aos outros, etc
Esperançosamente, os poderes que estão mantendo isso em mente, e há alguma margem de manobra para nós usuários mais avançados.
Nós, aqui no macProVideo.com , são tão em causa (e animado), como todos os outros e será manter um olho nele até e após o lançamento. Bem informar quando soubermos mais também ... Com novas dicas e truques para iCloud, é claro!
Saiba mais sobre Mac OS X .