Whenever Apple release a new OS it's guaranteed to be big news. While Lion looks & feels like an evolutionary, rather than revolutionary, upgrade there are plenty of reasons to be excited about it.
Today Apple released the latest version of Mac OS X Lion only available on the Mac App Store. If you're running a critical pro audio, video or design based studio on your Mac there are a number of reasons why it might be prudent to wait before upgrading to Lion. Check that your important software and plugins are OS X Lion compatible first! For the rest of us (or those with a spare Mac) OS X Lion is here and ready! It's super easy to purchase, cheap and packed full of new and evolutionary features.
Check out this exclusive interview on The Hub with Francesco Schiavon, macProVideo.com Master Trainer, who talks about his experience with Mac OS X.
To learn much more about the new Mac OS check out the Core OS X Lion tutorial-video. In the meantime let's take a look at some of the big, new features in Lion.
Gestures

Good interaction design is something Apple have always been famous for. While Microsoft's idea of touch-computer interaction involves touching a screen in front of the user (my arm grows tired just thinking about it), Apple see using multi-touch gestures on a trackpad as the most ergonomic and efficient way to navigate and interact with a Mac. While gestures already exist in Snow Leopard, Lion embellishes on these with new animations and more responsive feedback. So get hold of the Magic Trackpad or your Macbook's Trackpad to take full advantage of these multi-touch gestures.
Full-Screen & Mission Control
Some apps like Pages have already implemented full-screen mode, and if you've been using this feature, you'll likely understand just how nice it can be to avoid distractions from notifications and other apps. However, this doesn't mean you're locked into a single-task way of working as it is very easy to switch between full-screen and desktop views as well as swipe between other open applications and access Mission Control.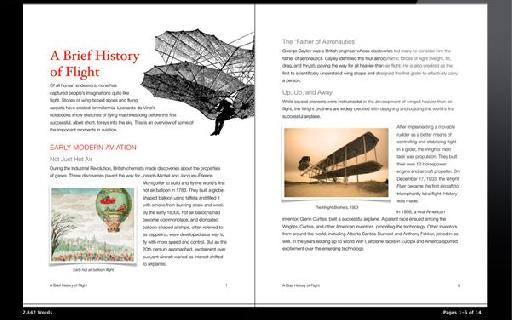 In fact, Mission Control is a great way to be able to navigate open applications and Spaces in a jiffy. If you think Expose was useful, then you'll find Mission Control a very intuitive way to get what you want on screen now. Where Expose required one of the function keys to be pressed, Mission Control can be easily accessed via a swipe on a trackpad. Super easy.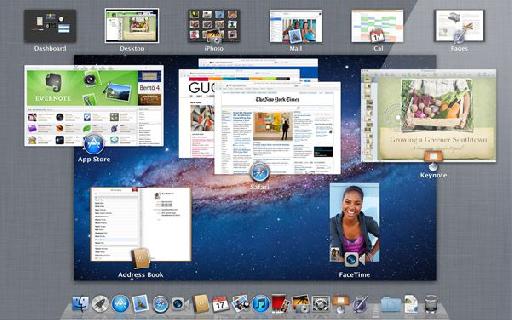 Launchpad & Airdrop

Previously a couple of keyboard shortcuts could be used to get inside your Applications folder in a Finder window. Now, in Lion there's a simple icon in the Dock called Launchpad that displays all your apps in full-screen display. Sound similar to the way apps are displayed on an iPhone or iPad? You're exactly right. And this is one of the elements which Apple have swiped (sic) from iOS and implemented in OS X.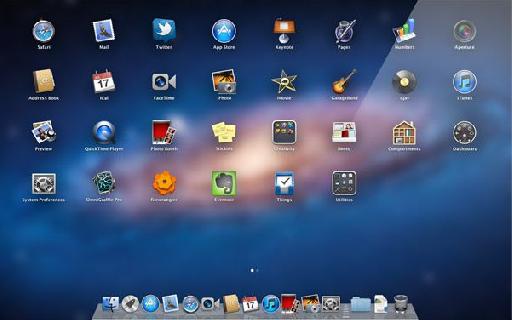 While viewing your applications with a sinlge-click is useful, being able to transfer files from one computer to another has traditionally required some intermediate knowledge to set up. The idea behind Airdrop is to make it easy to transfer files between two computers within 10 meters of each other without needing a Wi-Fi connection. There's very little left to say about this feature except files are sent in an encrypted format and it's as easy as dragging the file onto the name of the computer you wish to send it to.
Resume, AutoSave and Versions
These are perhaps Lion's most interesting features for me and they may redefine the way we work with software. Resume is a simple way to make sure that applications (and your whole system) can open in the same state that you left them when you quit. Simple idea, but think about the seconds (or minutes) you'll save from needing to search for the documents/projects you were working on before you quit an application.
Users of iMovie, iPhoto, etc. will know that there is no '˜save' item under the File menu for these applications. All your work is automatically saved. So, forgetting to save your work doesn't mean you risk losing unsaved data by accident. It will be interesting to see how Logic Pro incorporates the AutoSave feature. Time will tell. Currently, it is possible to lock documents to prevent changes being made and to quickly duplicate a document if desired.
So what if you don't want to save the recent changes to a Pages document and instead prefer to roll back to the document before you just deleted a bunch of text and images? Welcome to Versions. This acts like Time Machine. Essentially, Versions takes snapshots of your documents and, within a Time Machine inspired interface, allows you to visually review the previous iterations of your document. As well as restoring from a previous version you can also copy and paste data between different versions of the same document. Imagine explaining to the Grandkids how you lost that crucial document all because you forgot to hit Command-S and being met with blank expressions!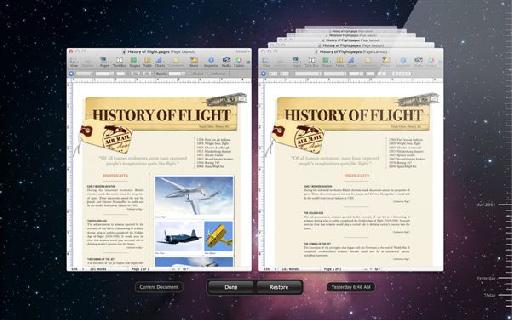 And Finally...

Well, there a lot of minor new features, such as being able to export audio only in Quicktime X, iCal's new interface, smart magnify in Preview and the many new additions to the rethought Mail app! The price of Lion ($25 US and £20.99 GBP) is incredible too. If you do decide to install Lion from the App Store, please clone your system or, at the very least, backup your data first.
To learn more about Mac OS X Lion stay tuned to The Hub for tips and tutorials and check out Mac OS X 10.7 101 - Core Lion by Francesco Schiavon as well as an interview with Francesco here!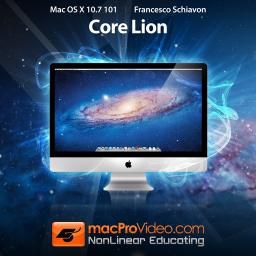 macProVideo.com Core Lion Tutorial-Video by Francesco Schiavon
Add your Lion comments below...