18 Modular Synth Makers, 1 Room: Machines In Music Synth Fair 5 Minute Video Walkthrough
What do you get when you put 18 of the hottest modular synthesizer makers under one roof in Brooklyn on an October weekend? A synth fair called Machines In Music. Here's a video of the event.
In case you missed it–and to be fair if you weren't in New York last weekend you probably did–here's a five minute video by boxoftextures from the Machines in Music synth fair, Brooklyn New York 2015.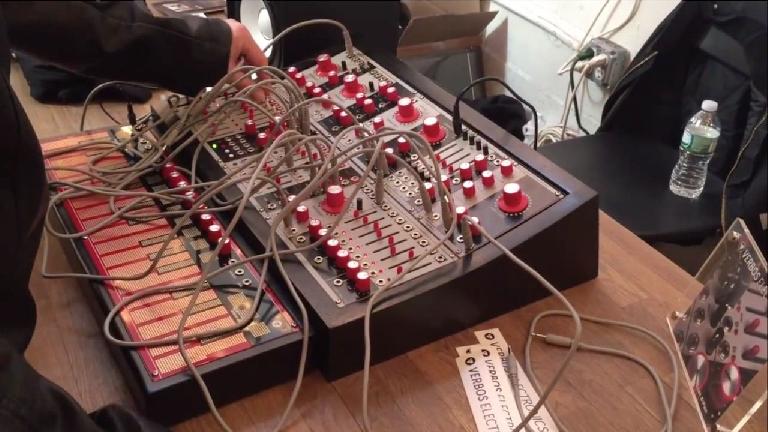 Consider this more of a "wish I was there" style video in a real-time stroll through the exhibitor area rather than a "this is what synth X and modular synth Y can do or sound like" kind of video. Despite being a walk-through, I was very keen to get a look at the new Critter & Guitari Organelle synth being played… and even to hear just a second or two of its sound palette.
[ad_unit]
As it happens, at 3:01 in the video, that's pretty much what we get: a full 5 seconds. However, there's plenty more to see. Here's a complete list of all the exhibitors captured in this video to whet your synthesizer-fuelled appetite...
Monome

Steady State Fate

Synthesis Technology

Low-Gain Electronics

Verbos Electronics

Endorphin.es

Doepfer

Zlob Modular

2egress.com

Control

Snazzy FX

Korg Little Bits

Critter & Guitari

Make Noise

Qu-Bit Electronix

WMD

4MS

Pittsburgh Modular
[courses_slider]
At many of the exhibitor stands you'll likely notice the Arturia Beatstep Pro being employed as the sequencer/controller of choice. With the Squarp Pyramid and, more recently, Social Entropy's Engine and the Arpeggio being announced, the future looks bright for hardware sequencer controllers too.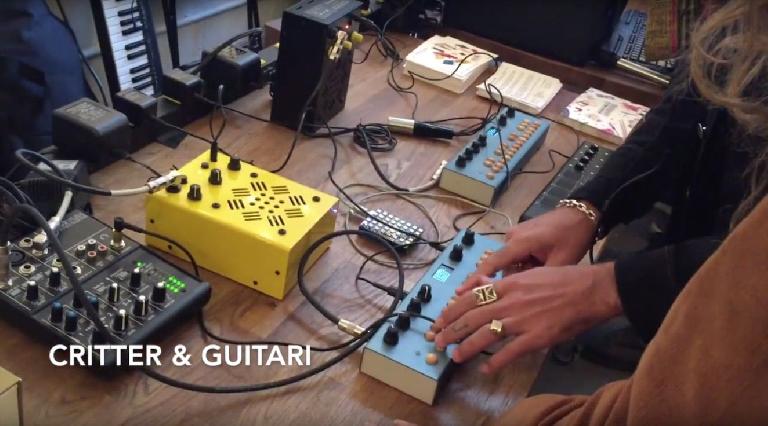 If you were at the synth fair drop us a comment below and let us know your highlights. If, like me, you weren't but are keen to learn more about the new Critter & Guitari Organelle, fear not… we'll let you know more as soon as we can.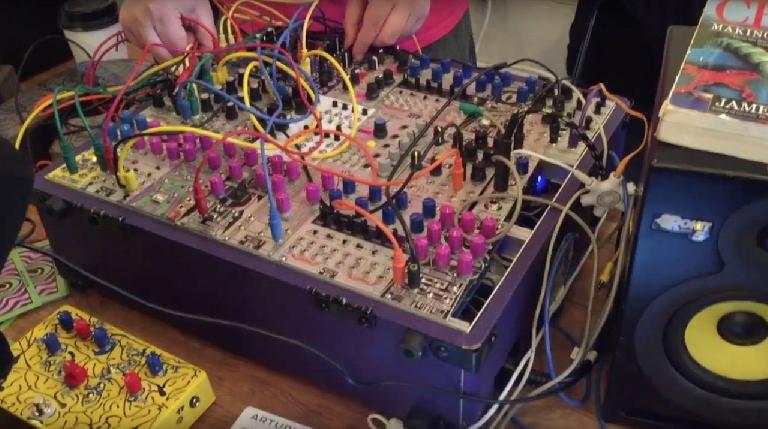 [ad_unit]