Unless you've been away from any human contact (including email and web access) for the past couple of weeks you'll likely have heard about NAMM!  NAMM, the National Association of Music Merchants, i
Sofern Sie nicht weg von jeder menschlichen Kontakt (einschließlich E-Mail-und Web-Zugriff) für die letzten paar Wochen habe Sie wahrscheinlich über NAMM gehört haben!
Einige Ansagen sind allgemein bekannt, so habe ich einige populären sowie andere, die Sie nicht gehört haben können abgeholt. Natürlich ist das Team von macProVideo wurden auf der NAMM und wollen persönlich danke Ihnen allen, die durch den Stand aufgetaucht. Oh, habe ich vergessen zu erwähnen, macProVideo gewann die NAMM 2011 "besten Werkzeuge für die Schulen" Award? Nun kann es losgehen, ich erwähnte es jetzt.
Zurück zu meinen persönlichen Favoriten Top-5-Produktankündigungen von NAMM 2011 ...
01 - Universal Audio: UAD-2 Satelliten Duo-und Quad Firewire DSP Accelerators
Universal Audio's products are well-respected and much loved by their large Pro user base. However, for those computer musicians who are using PCs or Macs without a PCI slot UA's supreme plug-ins have simply not been an option.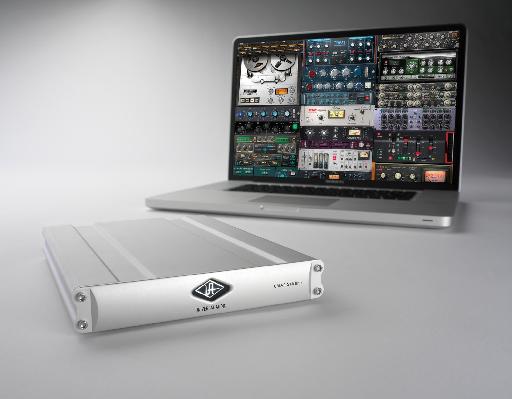 Das ist bis zur Einführung der UAD-2 Satelliten Firewire Modelle! Nicht mehr müssen Sie benötigen einen PCI-Steckplatz / ExpressCard, sondern als Produkt Name schon sagt, ein Firewire-Anschluss können Sie eine dieser sexy DSP-Boxen anschließen und laufen ein paar süße Plug-Ins. Der Vorteil? Die Satellite Duo / Quad laufen die Plugins in das Feld ein und nehmen den Druck von Ihrem Mac oder PC-CPU. Jeder, den ich getroffen habe, die UA-Produkte verwendet singt (oder spricht) ihr Lob!
Für eine sehr detaillierte Blick auf Compression lesen Sie in diesem UA: All About Compression Tutorial von David Crane.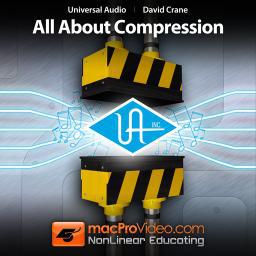 02 - Korg: nanoSERIES 2
Es gibt eine Nachfrage da draußen für MIDI-Controller weniger teuer zu sein und kleiner. Und wo gibt es die Forderung, nur wenige Schritte Korg bis es zu liefern! Ein paar Jahre zurück verkündeten sie die ursprüngliche nanoSeries und geliefert, was viele Laptop-Musiker hatte gehofft: 3 winzige Tastatur / Mischer / Drum Pad USB-Controller, nicht breiter als ihre Laptops.
Die nanSERIES 2 verfeinert das ursprüngliche Konzept und hält 3 verschiedene Modelle:
Die nanoKEY2 hat 25 anschlagdynamische sensing Tasten:

The nanoPAD2 is ideal for beat and rhythmic programming and live performance. It now has 16 pads and an X-Y pad!


Letzte up ist die nanoKONTROL2. Damit soll eine bequeme Möglichkeit, Ihre DAW, ohne Greifen nach der Maus zu steuern. Es verfügt über 8 Fader mit jeweils Solo, Mute und Record-Buttons und Pan / Balance-Regler, volle Transport-Steuerelemente und Marker Einstelltasten.

Jedes Modell wird in einer Auswahl von weißen oder schwarzen Farbe und die Preisschilder werden voraussichtlich so schlank wie die Controller selbst! Hier erfahren Sie mehr.
03 - Steinberg: Cubase 6
Cubase braucht keine Einführung. Es war einer der populärsten DAW für PC und Mac Musiker seit vielen Jahren, und wenn ein wichtiger DAWs Update veröffentlicht wird es neue Features unter dem Mikroskop gestellt werden.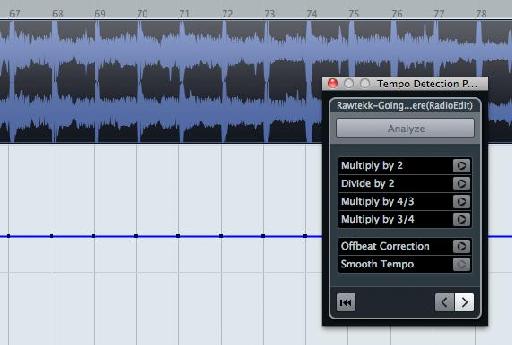 Zugegeben ich habe nicht eine Kopie zu testen und stellte durch sie die Schritte, so dass anstelle hier eine Auswahl von einigen der Cubase 6 's neuen Features sind:
Advanced tempo detection
New transient editing
Multi-track audio quantization & drum replacement features
New lane tracks for take comping
Expression Maps: assigning multiple controller values graphically
VST Amp Rack: new guitar based amps and stomp boxes
Halion Symphonic Orchestra sound set
LoopMash 2: scratch, stutter, tape stops effects for remixing loops
64-bit support for Mac OSX 10.6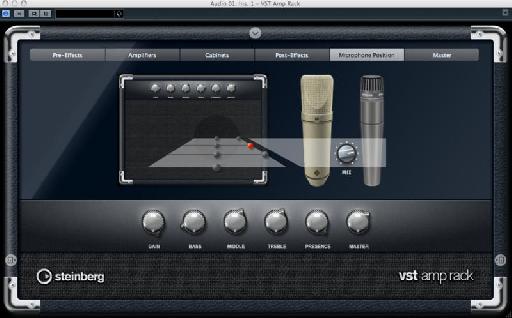 Besuchen Sie die Steinberg-Website für weitere Infos hier.
04 - iZotope: Stutter bearbeiten
Dieses Plugin von BT und iZotope wurde eine lange Zeit in den Werken und es war das Warten wert! Für alle, die bei der Schaffung von Glitch, stottern, Schimmer und jaw-dropping Fülleffekte in Ableton Live, Logic, Cubase, etc. interessiert sind, könnte dies das Plugin für Sie sein. Dies könnte das Plugin, dass die Panne Genre in den kommenden Jahren, ähnlich wie die Auswirkungen Ableton Live auf der DJ-Szene gehabt hat, definiert werden.
Stutter Edit acts as an effect for both live and studio use and allows the user to create all manner of glitch effects in real-time with the simple press of a key on your MIDI controller. What impressed me is the versatility and ease at which this can be used as a performance tool.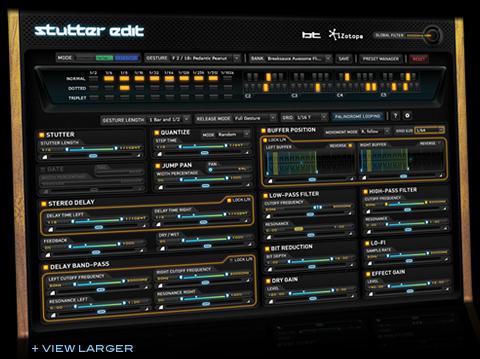 Sie können remix Ihre bestehende Tracks live und wirklich spielen, Schimmel und formen sie, als ob Sie spielten ein Instrument. Ist es legal, so viel Spaß mit einem Plug-In haben? Sie entscheiden! Es gibt eine 10 Tage Testversion können Sie , so geben sie einen Spin und sehen, ob du es genießen!
05 - Monome: Arc
And now for something really different...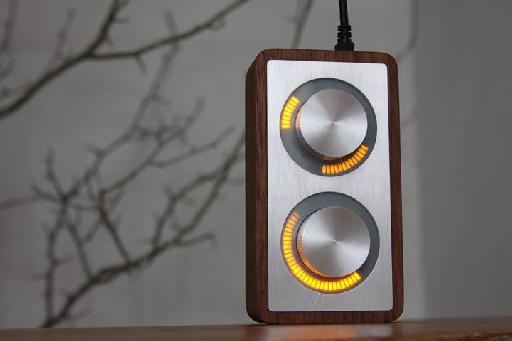 Von den Verantwortlichen für die Monome Grid-Controller, für elektronische Musiker als einen alternativen Weg, um ihre Software-Steuerung konzipiert, ist der Arc schön, minimal und ja ... es scheint, nur 2 optische Drehgeber werden. Also, was ist das Problem?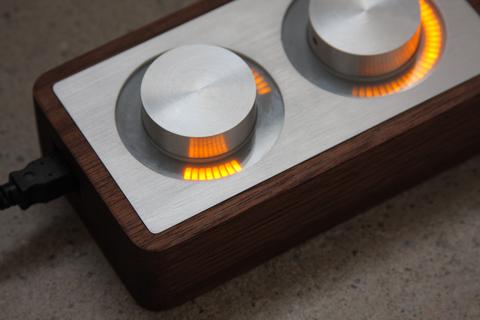 Nun, ich bin noch nicht sicher, was die Arc genau ist so konzipiert, zu tun. Aber zu jeder Zeit der revolutionären "monome" ist im Gespräch erwähnte ich achten.
Die Arc Features "ultra-high resolution" Encoder "High-Density-variable-Brightness-LED-Ringe" und den Knopf wirkt wie ein Druckknopf zu. Es wird als Controller anstatt ein Instrument zu handeln und vielleicht nützlicher sein wird als sekundärer Controller.
Es ist voraussichtlich im Februar 2011 veröffentlicht. Preise und Versandkosten sowie Einzelheiten wird unweigerlich auf die Monome Website hier folgen.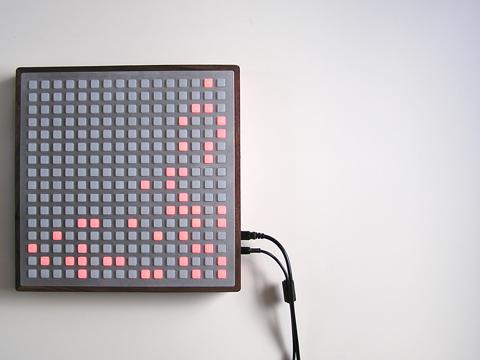 In der Zwischenzeit, um Ihnen einen Vorgeschmack, warum die Monome gilt als ein Genre definiert für digitale Musiker, die hier einen Link zu einem Video, das zeigt die Monome in Aktion .
Gab es ein anderes Produkt Ankündigung auf der NAMM 2011 können Sie fand bemerkenswerte und comment-würdig? Lassen Sie uns in den Kommentaren unten kennen!