Unless you've been away from any human contact (including email and web access) for the past couple of weeks you'll likely have heard about NAMM!  NAMM, the National Association of Music Merchants, i
A meno che non sei stato lontano da qualsiasi contatto umano (compresa la posta elettronica e accesso web) da un paio di settimane è probabile che hanno sentito parlare NAMM!
Alcuni annunci sono di dominio pubblico, così ho scelto alcuni tra quelli popolari come pure altri che non può avere sentito parlare. Naturalmente il team di macProVideo erano al NAMM e voglio ringraziare personalmente tutti voi che schioccato lo stand. Ah, ho dimenticato di menzionare macProVideo NAMM 2011 ha vinto il premio "Best Strumenti per la scuola"? Bene ci si va, l'ho detto ora.
Torna alla mia personale preferita primi 5 annunci di prodotti dal NAMM 2011 ...
01 - Universal Audio: UAD-2 Satellite DUO e QUAD Firewire acceleratori DSP
Universal Audio's products are well-respected and much loved by their large Pro user base. However, for those computer musicians who are using PCs or Macs without a PCI slot UA's supreme plug-ins have simply not been an option.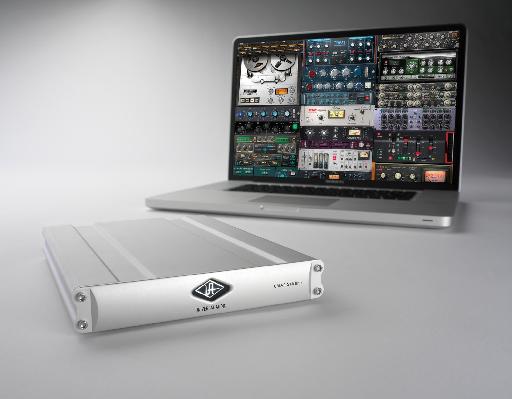 Cioè fino all'introduzione dei modelli Satellite UAD-2 Firewire! Non sarà più bisogno di uno slot PCI / ExpressCard, ma come suggerisce il nome del prodotto, una porta Firewire vi permetterà di collegare una di queste scatole sexy accelerazione DSP ed eseguire alcuni dolci plug-in. Il vantaggio? Il Duo Quad Satellite / eseguirà il plugin nella casella e allentare la pressione vostro Mac o PC CPU. Tutti quelli che ho incontrato e che utilizza prodotti UA canta (o parla) il loro lodi!
Per un look altamente dettagliato a compressione controllare questo UA: All About tutorial di compressione da David Crane.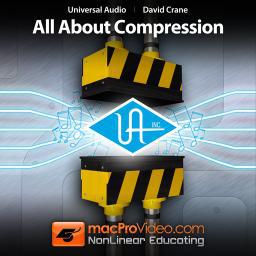 02 - Korg: nanoSERIES 2
C'è una domanda là fuori per i controller MIDI ad essere meno costosi e più piccoli. E dove c'è la domanda, Korg gradini di fornirle! Un paio di anni fa hanno annunciato la nanoSeries originale e consegnato quello che i musicisti laptop molti avevano sperato: 3 piccoli, tastiera / mixer / drum pad controller USB, non più largo di loro computer portatili.
Il nanSERIES 2 affina il concetto originale e mantiene 3 modelli distinti:
Il nanoKEY2, ha 25 tasti di rilevamento della velocità :

The nanoPAD2 is ideal for beat and rhythmic programming and live performance. It now has 16 pads and an X-Y pad!


Fino all'ultimo è il nanoKONTROL2. Questo è progettato per essere un modo conveniente per controllare la DAW senza raggiungere per il mouse. È dotato di 8 fader ciascuno con solista, tasti mute e registrare e Pan / Balance, i controlli di trasporto completo e pulsanti di impostazione Marker.

Ogni modello è disponibile in una scelta di colore bianco o nero ed i cartellini dei prezzi sono previsti per essere sottile come gli stessi controllori! Per saperne di più qui.
03 - Steinberg: Cubase 6
Cubase ha bisogno di presentazioni. E 'stata una delle DAW più importante per i musicisti PC e Mac per molti anni, e quando un importante aggiornamento DAW viene rilasciato le sue caratteristiche nuove sono messi sotto il microscopio.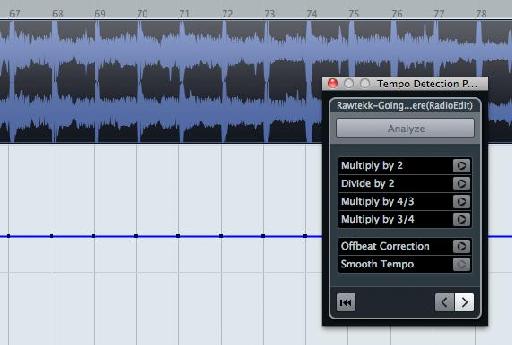 Concesso Non ho una copia di testare e mettere attraverso passi, così invece qui sono una selezione di alcuni dei Cubase 6 's nuove caratteristiche:
Advanced tempo detection
New transient editing
Multi-track audio quantization & drum replacement features
New lane tracks for take comping
Expression Maps: assigning multiple controller values graphically
VST Amp Rack: new guitar based amps and stomp boxes
Halion Symphonic Orchestra sound set
LoopMash 2: scratch, stutter, tape stops effects for remixing loops
64-bit support for Mac OSX 10.6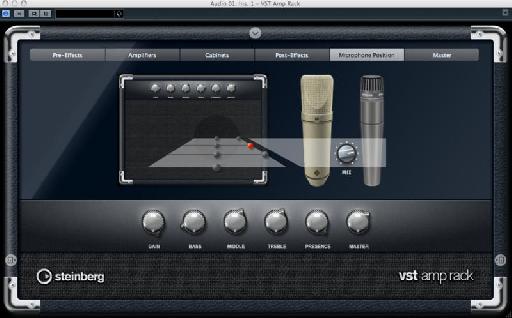 Visita il sito Steinberg per maggiori informazioni qui.
04 - iZotope: Modifica Stutter
Questo plugin da BT e iZotope è stato un tempo in lavorazione e ne valeva la pena aspettare! Per chiunque sia interessato a creare glitch, balbuzie, tremolio e sbalorditivi effetti di riempimento in Ableton Live, Logic, Cubase, ecc, questo potrebbe essere il plugin per voi. Questo potrebbe essere il plugin che definisce il genere inconveniente per gli anni a venire, proprio come l'impatto Ableton Live ha avuto sulla scena DJ.
Stutter Edit acts as an effect for both live and studio use and allows the user to create all manner of glitch effects in real-time with the simple press of a key on your MIDI controller. What impressed me is the versatility and ease at which this can be used as a performance tool.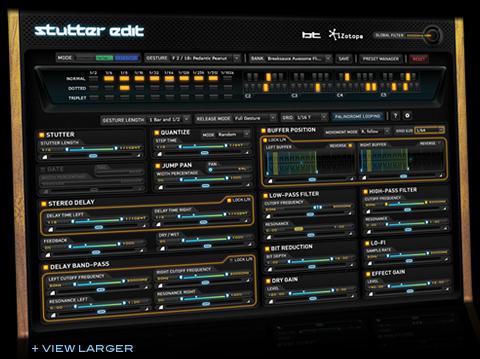 È possibile remixare le tracce esistenti dal vivo e davvero giocare, muffe e scolpire come se si stesse suonando uno strumento. E 'legale per avere così divertente con un plugin? Sei tu a decidere! C'è un 10 giorni di prova è possibile scaricare , in modo da dare un giro e vedi se ti piace!
05 - Monome: Arco
And now for something really different...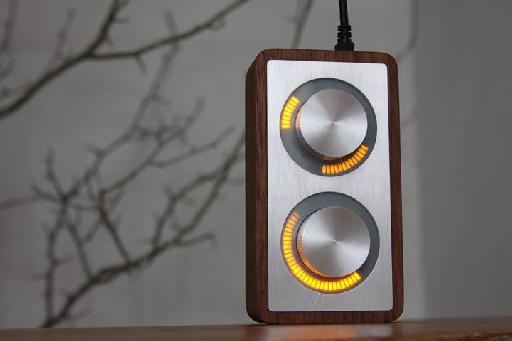 Dalle persone responsabili per il controller di rete Monome, progettato per i musicisti elettronici come un modo alternativo per controllare il loro software, l'Arco è bello, minimale e sì ... sembra essere solo 2 encoder ottici rotanti. Allora qual è il problema?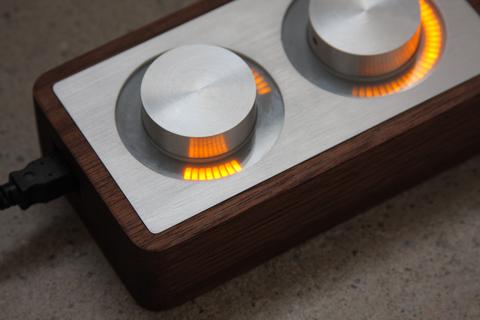 Ora, io non sono ancora certo che l'Arco è esattamente progettato per fare. Ma ogni volta che la rivoluzionaria "monome" è menzionato in una conversazione faccio attenzione.
L'Arco caratteristiche "ad altissima risoluzione" encoder ", ad alta densità , anelli portato variabile luminosità " e la manopola agisce come un pulsante troppo. Agirà come un controller piuttosto che uno strumento, e forse sarà più utile come controller secondario.
E 'previsto per essere rilasciato nel febbraio 2011. Prezzi e dettagli di spedizione e inevitabilmente seguire sul sito Monome qui.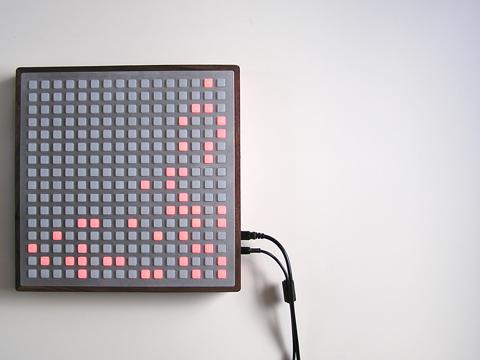 Nel frattempo, per darvi un assaggio del perché il Monome è considerato un dispositivo genere di definizione per i musicisti digitali, ecco un link a un video che mostra il Monome in azione .
C'era qualche altro prodotto annuncio al NAMM 2011 hai trovato notevole e degno di commento? Fateci sapere nei commenti qui sotto!