With 20 synths in production Behringer have revealed another one they are working on reissuing. And this should make a lot of us very happy. The classic Oberheim OB-XA will see the light of day again!
And the flurry of synth news from the Behringer camp continues. Not satisfied with disrupting the world of synths with news of the $400 Minimoog clone, and revealing details that ARP2600 and OSCar will likely find themselves re-issued too, Behringer has its sights set on the classic Oberheim OB-Xa.
Originally released in 1980, the OB-Xa is a large analog synthesizer with a distinctive Oberheim sound. It can be compared sonically to the Prophet 5 from Sequential Circuits.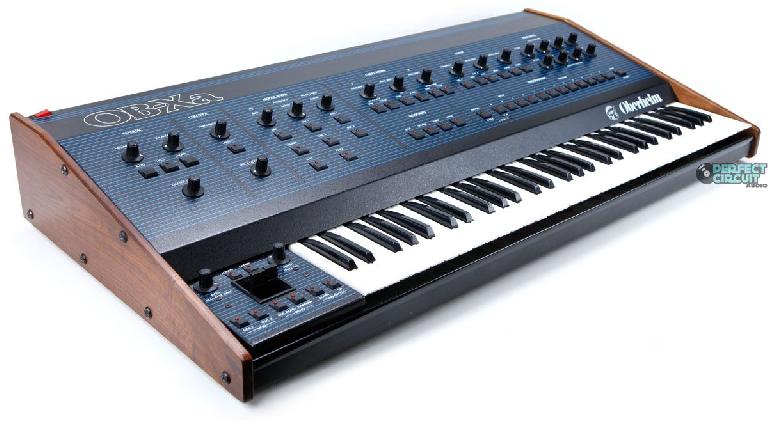 Photo credit: Perfect Circuit Audio.
Tom Wies at Synth Anatomy discovered that Behringer applied for a trademark for "OB-XA" as far back as 12th December 2012 and it appears to have been granted in 2015. Now this all ties in nicely with the info shared by Uli Behringer that they had received their first batch of Curtis 3340 oscillator chips a few days back from CoolAudio.
"It is a 100% exact replica of the Curtis CEM3340 which even includes the 40 year old, 8 micron manufacturing process. It was a difficult and expensive undertaking but we are very pleased with the result as this VCO is considered one of the best sounding oscillators."
Of interest, Uli Behringer explains Music Group (Behringer) "acquired the Coolaudio business from the US semiconductor company Intersil, which included a large amount of patents and other IP" back in 2000.
"For more than a decade Coolaudio has also specialized in reissuing legacy chips and components mainly for the audio industry, chips that are used by customers such as DSI, Boss (Roland), Elektron, any many more.
Coolaudio's mission is to make legacy semiconductors available to everyone in order to enable manufacturers to create products - even if they compete with us."

[courses_slider]
And to those of you wondering whether Behringer have the intellectual property rights to re-create these chips, Uli reveals that, "the 40 year old Curtis and SSM technology is now public domain, which also includes all mask designs etc. This means everyone is allowed to create exact replicas of these legacy chips".
Furthermore, Coolaudio appear to be set to continue supplying the rest of the industry chips on demand. Good news for all.
Here's a video demo of the OB-XA in action from Retrosound:
And here's some Van Halen with the OB-XA providing some big sonic memories:
So of the 20 or so synthesizers Behringer are curently working on (some re-issues of classics, and others new) we now have four accounted for (Minimoog, ARP2600, OSCar, and OB-Xa). What's left?