Check Out This Electric Guitar Made From 40,000 Matchsticks
Imagine creating a fully functioning, full-size electric guitar out of match sticks. Probably around 40,000. That's what Dean Fraser has created and it's pretty incredible.
It's an electric guitar first (yes, it apparently plays nicely), and incredibly is made out of matchsticks! According to Dean Fraser it's a "a fully-functioning electric guitar"... made from about 40,000 matchsticks.
Dean, now an ex-soldier, started work on the project some 18 years back when serving in the british armed forces. But it was only until 2013 he was able to finish this project.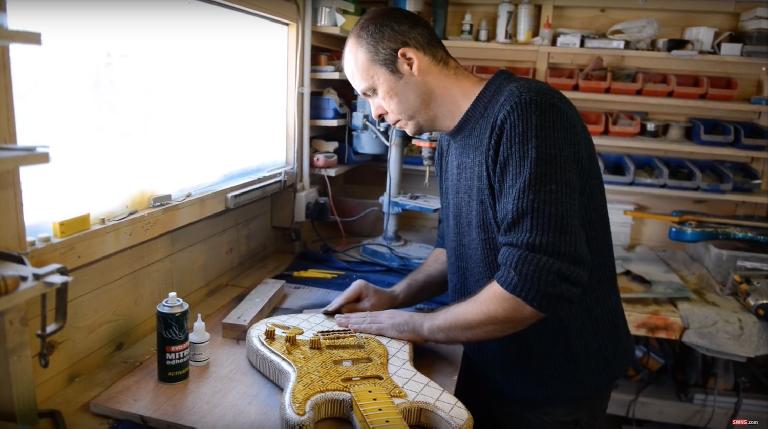 Wacth Dean showing and talking about the matchstick guitar: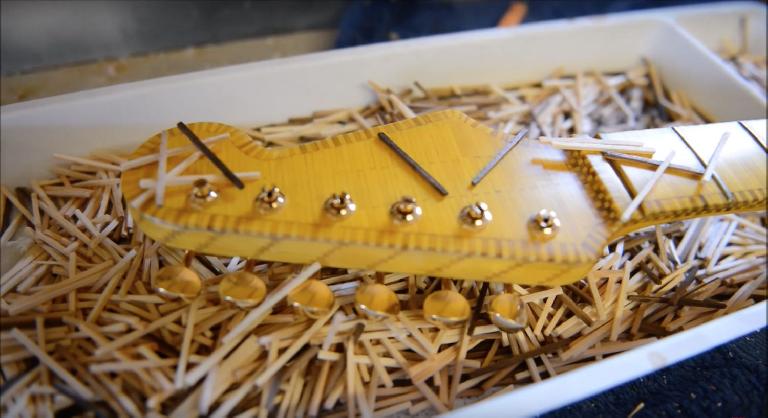 [courses_slider]
[ad_unit]