Copper Traces Releases 64 Step CV/Gate Sequencer Eurorack Module
New company, Copper Traces, have released their first eurorack module and it looks like an interesting one. Seek is a 64 step CV/Gate sequencer.
Copper Traces are a new eurorack synth company and have just announced (and released) their first eurorack synth module in the form of Seek, a CV/gate sequencer.
Here's what you need to know about this lovely sequence generating module...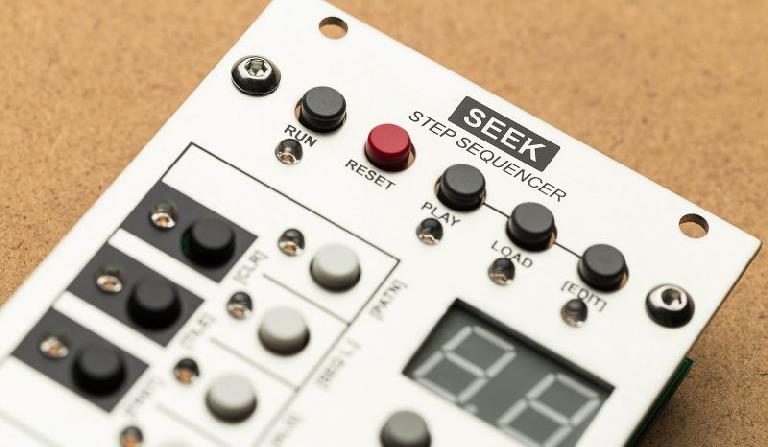 Seek is a 64 step CV/gate sequencer with legato and a multipurpose accent output in 12hp. It was inspired by the simplicity of the SH-101's sequencer with many updates and additions for a more versatile workflow both live and in the studio. It also has plenty of Euro friendly randomness and cross patching options to either keep a static sequence fresh or to make completely generative sequences.
Any sequence length up to 64 steps
Separate gate and accent outputs with per step legato, accent and rest
Six patterns: Forward, Reverse, Forward-Reverse, Ping-Pong, Random, Brownian
Multipurpose reset input: Reset, Run/ Stop, One shot, Play Direction, Randomness, Slip-Forward, Slip-Back, Jump to a Random Step
Internal clock capable of 5 to 250 bpm. The accent output can be set up to output the clock.
Complex shuffle and gate length patterns are preserved when using an external clock.
12 save locations save all parameters for easy recall of complex patches during a live performance
Cue recalls new scenes only after the current sequence finishes. Use the keyboard to quickly select new scenes while keeping everything in time
Random algorithms allow for static or evolving randomness that create subtle or extreme note variations. A separate probability parameter controls how often the random algorithm is applied.
Random sequence generator creates new sequences with one button press
Quantizer can be set to constrain outgoing notes to any arbitrary scale chosen using the keyboard
Transpose from -1 to +2 octaves and by any number of semitones as chosen with the keyboard
Tile function allows for duplication of a section of the sequence for easy multiple bar variations
Clock divider divides by any power of two from /1 to /64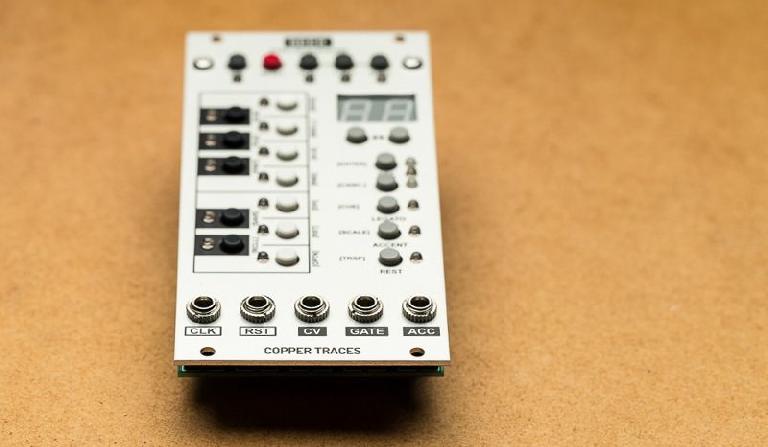 Price: $299 USD / €349 EUR / £299 GBP