With the help of Totoro, Giorgia Angiuli performs her new track, Inner Line, on Stil Vor Talent, using the Moog Theremini, Arturia Minilab MKII, Dave Smith Instruments OB6 and Ableton Live.
Since Giorgia Angiuli's endearing and creative performance video for 'Embrace Me' went viral in October 2016 with 2.5 million views, her emotive, addicitive and playful sonic tech creations have reached new levels.
Giorgia regularly combines a plethora of controllers, analog synths, Ableton Live and live triggered recordings of toy instruments on her tracks. Watching her perform and sing is an experience of music, emotion and technology fused together.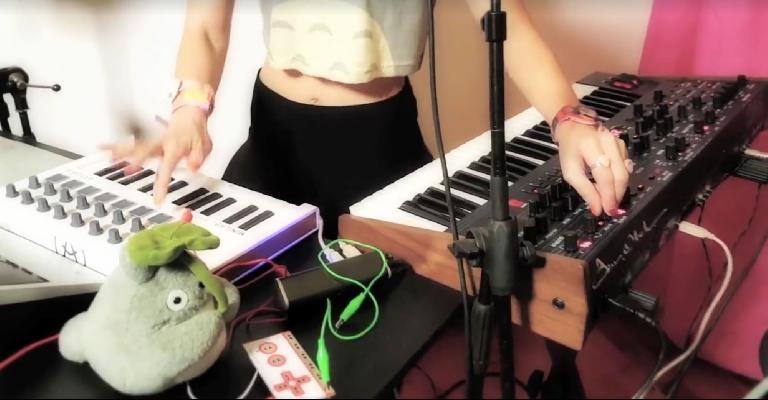 Giorgia has just released a new track, Inner Line, on Stil Vor Talent Records and it's another excellently crafted, beautiful track. You can watch this performance of Inner Line she did (with the help of Totoro) especially for AskAudio. And read on to discover the inspiration, creative process and the Ableton Live workflows involved in the making of Inner Line.
Ask: What was the creative inspiration behind Inner Line?
Giorgia Angiuli: I was reading a book about Vipassana meditation and this opened many windows in my mind. The lyrics I wrote in this track are very simple but the concept behind is really important for me… I used to be a very anxious person and I felt that I needed a change…that's how I got inspiration for this track.
A Beautiful Mind is a drawing of patience

don't pray for the game of the time

follow your inner line
What hardware and software did you use to create Inner Line?
I composed this track in Ableton Live…recording my synths with an Apogee Quartet. I made the bass line with a Moog sub37, I used the korg MS2000 for the pads and Dave Smith OB6 for the arpeggios. I played the groove on the drum rack of Ableton, using external groove samples (kick, hi hat, percussions, snare).
Listen to Inner Line here:
What drew you to integrate Makey Makey and Theremini with the track?
I love the sound of Theremini and I use to play it live! So I recorded the Theremini in the break of the track and it sounds very emotional and full of a sweet tension!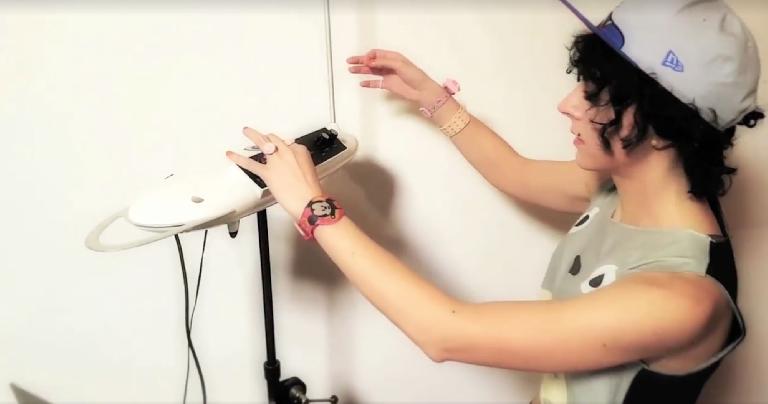 I discovered Makey Makey last month and I am getting a lot of fun with this gear! I use to play it as a MIDI controller with the plugin Scale Driver, from the MIDI effect rack on Ableton.
Your vocals are dreamy and evocative, yet strong. What do you use to process your voice?
I recorded my voice with the AKG c414 microphone and an Apogee Quartet sound card than I added some plug-ins: Tal - chorus-LX - UAD real verb, UAD Thermionic Culture Vulture - Wave de-esser - Ableton EQ.
[courses_slider]