Here's How To Build A Eurorack Synth Case From Cardboard That Looks Better Than You Can Imagine
Jens Paldam tipped us off about his new video which is more awesome than I can put into words. He shows how to make your own Eurorack case out of cardboard that looks great and can be modular too.
This 25 minute video by Jens Paldam shows every step he took to create an absolutely incredible looking (and functioning) eurorack synth module case out of cardboard. Yes, cardboard!
Paldam has been working on this for over 6 months and now he's ready to reveal how he made an 84hp case for Eurorack modules out of cardboard.
This project was "more than being about building cases out of a low-cost material, it is a simple cut, fold, and glue technique that allows you to build all kinds of things for your studio out of cardboard." Furthermore, "in correspondence with the concept of modular architecture, I bundle the modules in independent cases, each case becoming a kind of module in itself. This also gives freedom to create alternative setups for playing live of integrating with other instruments."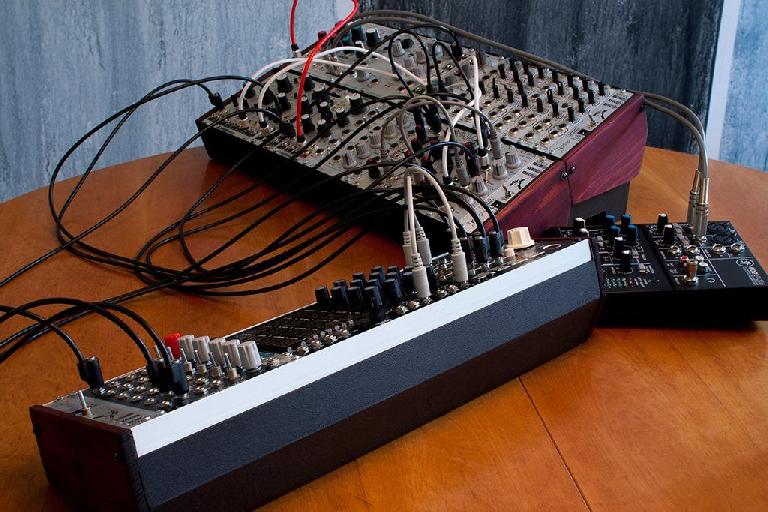 In addition, he has created a pdf with templates and a detailed list of materials. He's making it open for all to "write some supplementary text with some of the ideas behind the project and some general reflections on modular synthesizers and the concept of sharing in the DIY/modular."
Here is a link to the PDF instructions. We'd recommend you download these to help in your project:
We were wondering what inspired Jens to make his own eurorack module cases out of cardboard. He's been very open to discuss this, and explained:
"A while ago, I saw this great video, that Mylar Melodies, had made. In the video, he shows how to build a 3U case out of cardboard and some packing tape - to have something to put your modules into, before buying a manufactured case. After seeing the video, I started thinking about how I could build a case, that was made of cardboard, but resilient and awesome enough for permanent use.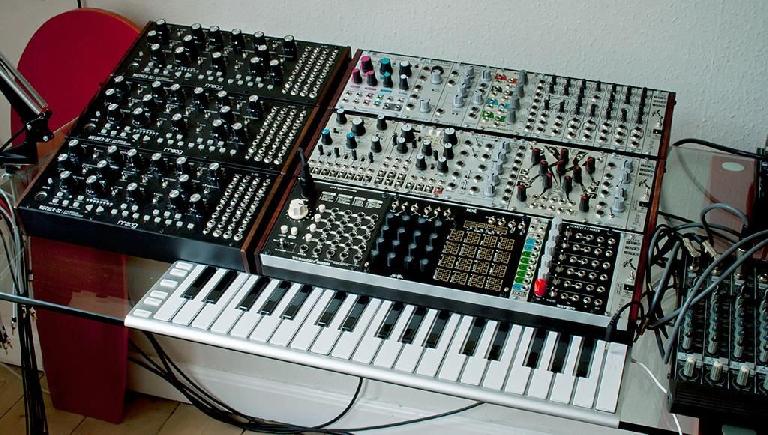 "I had just ordered 3 Moog Mother-32s, that had been announced only a few weeks earlier, but I knew half a year might easily pass before they would start shipping. So I decided that I would spend the time designing a eurorack environment, with cases that were complementary to the design of the Moog synths.
"This video is the result presented alongside the Moog Mothers 32's. Both Cases and the boxes that the stand on are made out of cardboard.
"Some of the steps in the video can be skipped, like spraying it black. You can just paint the whole case with acrylic paint, using a brush for the inside, where the sponge roller won't fit. It all depends how dope you want the case to look. The most important thing is to be precise, especially in the beginning, when measuring and cutting. As the expression goes: Measure twice, and cut once!"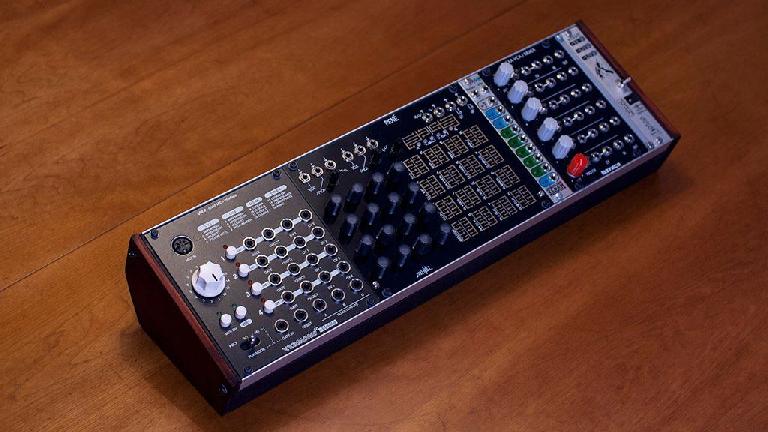 [courses_slider]
If I was wearing a hat, I'd be tipping it in the direction of Jens after watching this video. This certainly looks like an economical way to create modular cases for your eurorack synth modules, albeit one that could take some time to create.