We're working on a review of the Icon Pro Audio QCon Pro X DAW controller, but in the meantime, you'll be happy to know that this flexible, powerful $899 control surface is now shipping.
LOS ANGELES (August 8, 2016) – Icon Pro Audio is proud to announce the QCon Pro X, its new flagship DAW control surface. The new QCon Pro X is designed to get you out of "the box" of your computer and into your music. It is a dream for any producer or composer than requires uncompromising quality and function from a world class control surface.
Featuring nine (9) touch-sensitive motorized faders with 10-bit resolution and eight (8) rotary dual-function encoders, the QCon Pro X was designed with functions typically found on large format consoles. A 12 segment LED meter-bridge and a Dual 2×56 large backlit LCD Display quickly and accurately monitors eight (8) channels at a time with unlimited Banks. Interchangeable DAW specific modules allow the QCon Pro X to operate as a plug and play control surface for Pro Tools, Cubase, Nuendo, Samplitude, Logic Pro, Ableton Live, Reason, Reaper, Studio One, and Bitwig. Using more than one DAW? No problem. Presets on the QCon Pro X can also be switched manually, and overlays for all supported DAWs are included in the box.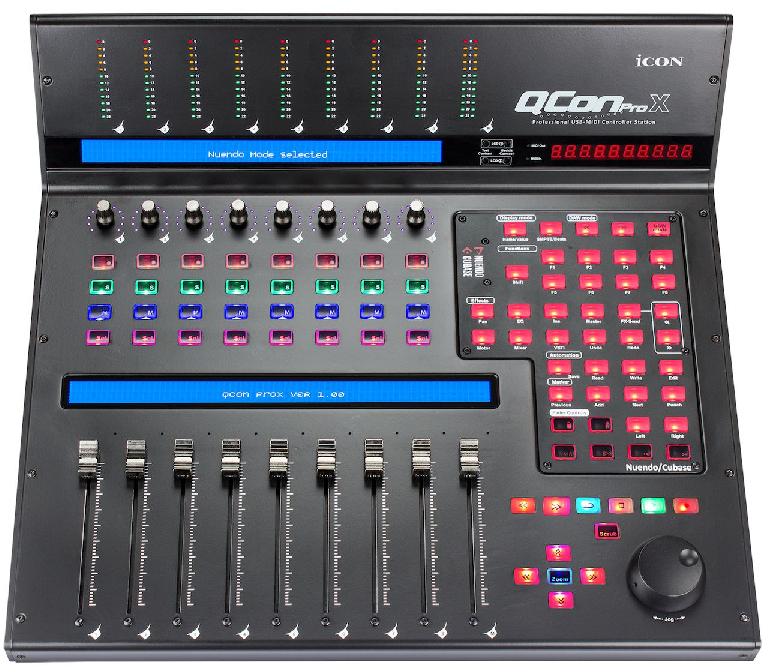 QCon Pro X also gives you tactile control of your VST, RTAS, Direct X and AU Plugins. Dial in EQ frequencies, Q or gain with the rotary encoders. The values of different parameters are shown on the upper LCD screen. Control Virtual Instruments as well. There's also a "FLIP" button for fader control of plug-in parameters. Automation of track and plugin parameters is also made easy with QCon Pro X. Write fader rides just like you would on any large format analog console using buttons for familiar functions like GROUP, WRITE, TOUCH, LATCH and TRIM.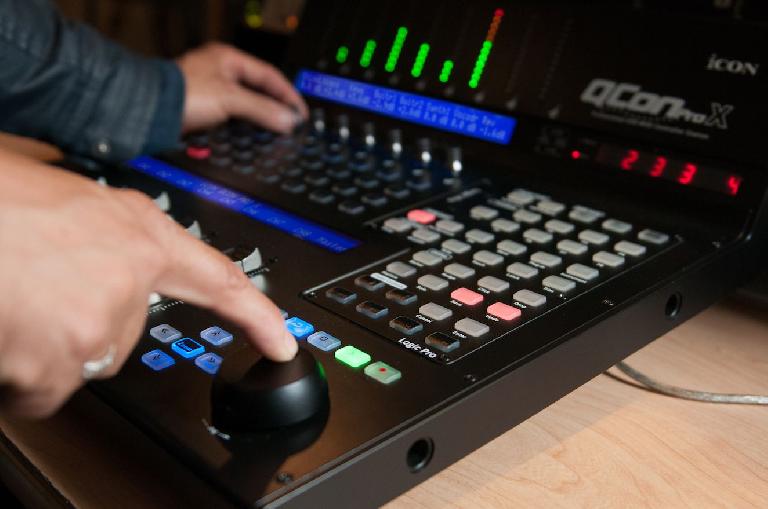 With the QCon Pro X you get the best of both worlds; the total recall, power and flexibility of your DAW with the look, feel and functionality of a sturdy piece of hardware. $899.99 MAP.