One of the big tracks from the summer 2016 used in 2 major TV ad campaigns was Fashion Killa featuring Stefflon Don. Dutch Producer and DJ Mason gives us the low-down on his setup and production tips.
Dutch DJ/Producer, Mason, talks about the release of his massive track 'Fashion Killa' (out on Island Records now) which has been the soundtrack for two massive TV campaigns this summer (Boohoo and Deezer). From beginnings steeped in hardware, Mason has swapped tripping over wires and cables for a more minimal setup with Logic Pro X at the heart of his studio.
Mason first hit the scene back in 2005 with his crossover top 5 hit 'Exceeder'. Since then, he's managed to maintain his credibility, reinventing his sound and always staying fresh and hard to pigeon-hole. Despite having a string of top 10 hits Mason has stayed true to his underground roots and his music reflects that.
Learn Mason's production and gear setup, creative workflow, inspiration and tips.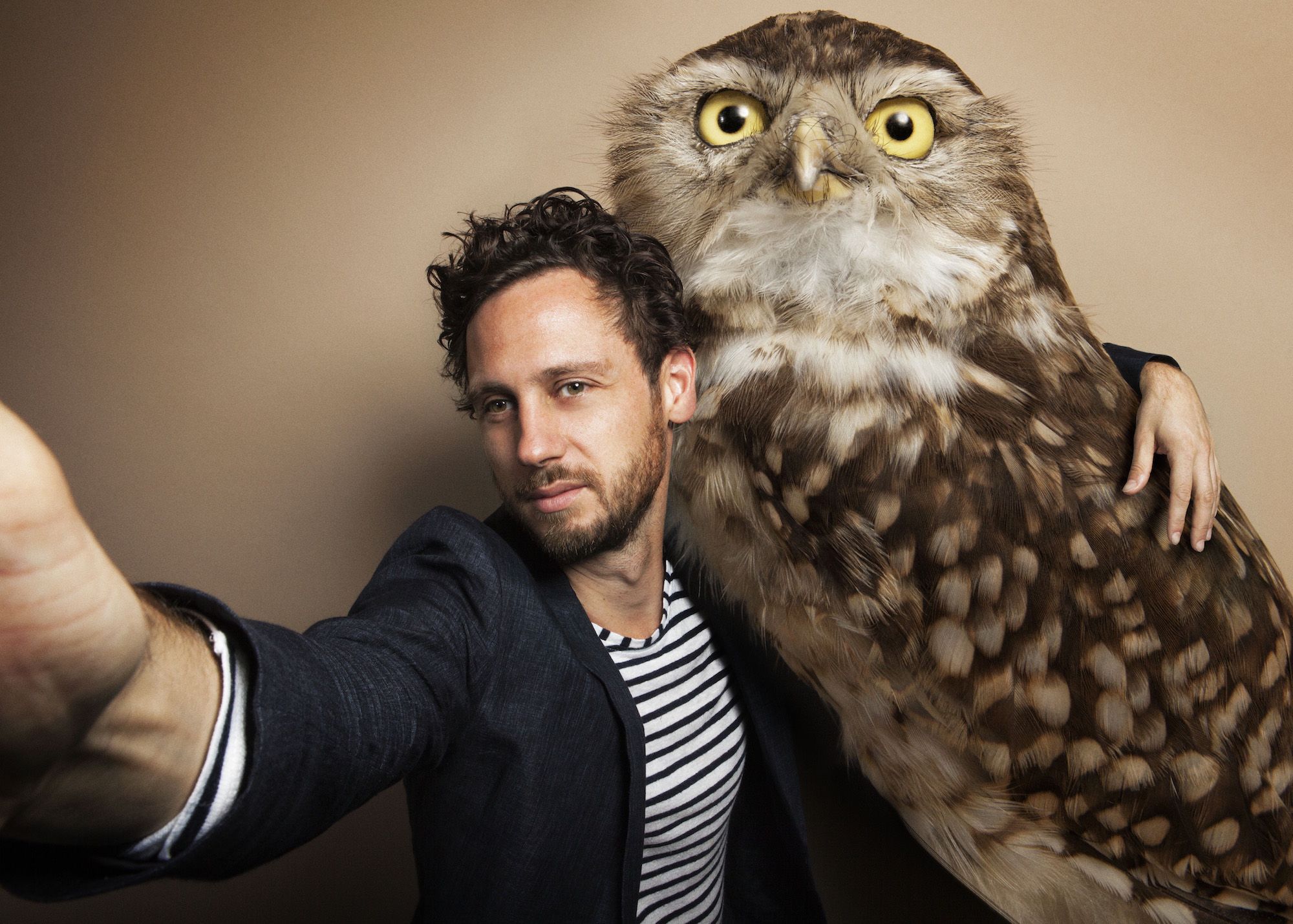 AskAudio: Tell us how you first began your musical journey.
Mason: When I was six years old I started to play violin, and when I was seven I started to sing in this Dutch—back then famous—TV choir for kids. As we were recording in these big analogue '80s studios, I was totally hypnotized by all the equipment, tape decks, SSL mixers, the works. During lunch breaks, my friends would go out and play football while I preferred to stay in the control room with the sweaty old sound engineers. I knew back then I wanted to be a sound engineer when I'd grow up. It sort of worked out, although I didn't know back then that writing music could be fun too. When I was 15, I got my grandparents' turntables, bought an old Alecto mixer and started as a hip hop DJ.
Ask: What gear did you start producing with?
Mason: I was initially just a DJ, but my cousin had a Roland MC-303 Groovebox and I played around with it once and I was hooked. The day after I bought one, soon accompanied by an Akai S700 sampler. The sampler had 6 seconds sample memory, and as the floppy drive was broken, I had to leave it on continuously for each track for days, which started to radiate pretty extreme temperatures (and smell like it too). At some point I got a floppy of Cubasis for my 486 PC and I could sequence a little bit more sophisticated. Before computer audio that is.
I'm a firm believer it's about the cook and not the kitchen.
Ask: What does your studio look like today in terms of gear and equipment?
Mason: I've drastically shrunk it down. In the past it used to be an analogue museum with lots of old gear and a big modular wall. Right now it's much simpler and I can actually walk around my studio without tripping over pedals and what not. It has a Mac with Logic Pro, a few synths, a nice Manley Vari Mu bus compressor, an Apogee audio interface and some little blips and blops. I'm a firm believer it's about the cook and not the kitchen.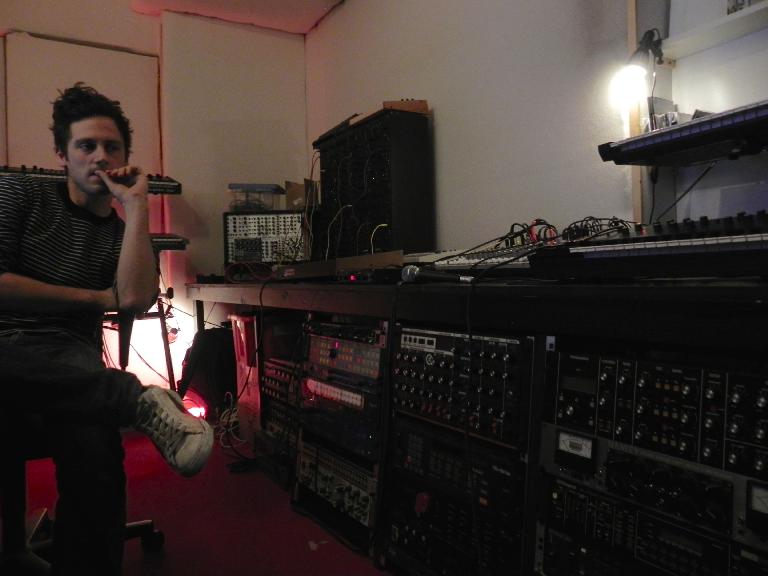 Ask: Your massive track 'Fashion Killa' has caused a stir this summer. Tell us about the inspiration behind this track.
Mason: It was initially just a club track called 'Papapapa' I released on LouLou Records that had worked well in my DJ sets. However, it then reached #1 on Beatport, which attracted the attention of Island Records. I'm now happy to be signed to them, and I've reworked it to make it a vocal radio record, without compromise and keeping it cool (I like to think!). Initially I worked on it with Azealia Banks on vocals. However, since her racial and homophobic comments I stopped that and wanted to find someone better and more suitable. It turned out to be the upcoming UK grime star Stefflon Don, who did an amazing job I think.
Watch Mason - Fashion Killa ft. Stefflon Don:
Or listen to it on SoundCloud:
Ask: …. and what about your creative process in making the track?
Mason: These days you can make anything sound phat relatively easy. But for me the hook or groove of a record is what it's all about. So I tend to write shitloads of little 1 minute sketches during my writing days, say 8 a day. Afterwards I only finish maybe 1 out of 40—this becomes the demo that I think has the strongest idea. To finish a record takes quite a lot of time and I save it for the best of the best demos. My current demo folder contains over 7,000 tracks, a bit insane really. I also think it's good exercise to keep writing a lot. It's like a muscle you must continue to use and flex to stay strong and healthy.
I think Waves deserve a statue somewhere for making quality plugins since forever…
Regarding plugins, I love the SPL Transient Designer as an addition to regular dynamics plugins. For great time stretching, I use Paul's Stretch, which is a standalone rendering plugin but it's pretty mind-blowing what it can do. I do a lot of frequency analysis in Voxengo Span. It's a super useful tool where you can compare two sounds in one screen and zoom in as far as you like. You can very easily see where two frequencies clash on the exact hertz, and don't have to flick through different screens all in the same window. And like everyone else, I think Waves deserve a statue somewhere for making quality plugins since forever…
Ask: Having used Logic for over 20 years, what is it about this DAW that kept you coming back for more?
Mason: I did this 4-year music academy in the late '90s, and we had to work in Logic for it (still the black & white version back then I think). So from that point onwards I stuck to Logic and kept updating and updating. It's an amazingly rich and versatile program. All DAWs are pretty great, I think it's more important to stick to one and become superfast at using it. The less time you have to spend and think about technical bits, the more time you have for the stuff that's really important i.e. writing great ideas, which is also why I advise everyone to make one killer autoload template. Have your favorite few reverbs and delays ready on auxiliaries. Have your bus structure in place with the plugins you usually use for them already set. Have your favourite 127 kicks ready in a sampler, same for claps, hats, etc. Make your own presets for your favorite plugin settings. Of course you can deviate from all this, but there's a big gain if you can get your ideas down really quickly without having to bother with the less interesting stuff.
Ask: What improvements would you like to see in future versions of Logic?
Mason: Ooh, there are lots of little things that could be improved, but they're from a tiny and microscopic level. Some features are too far away hidden in menus. Some things you can't give key commands to which you'd like to, that sort of stuff. Sometimes it's not the most Logical (see what I did there ;)) program, but much love overall.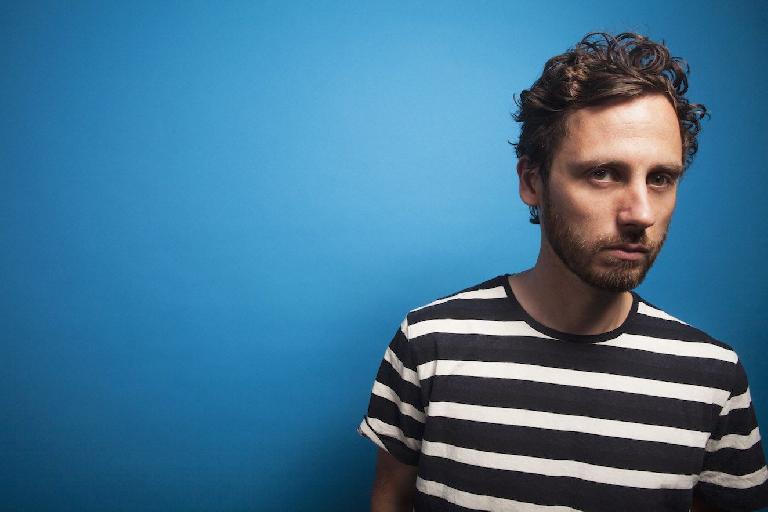 Ask: You're incredibly difficult to pin-down in terms of genres you create music for. What's your secret?
Mason: I just don't really care about genres too much and make the music I feel like making. It's somewhere between indie dance, disco, house and electro I guess, but in my own weird little blend. It doesn't always help me that I can't be pinned down, as festivals or clubs usually make very genre-based decisions. But it does give me the freedom to make the music I wanna make each day. I don't need EDM-ish private jets or flashy sport cars. As long as I can live from music and go to the studio each morning to create whatever I want without compromises, I'm one happy trooper.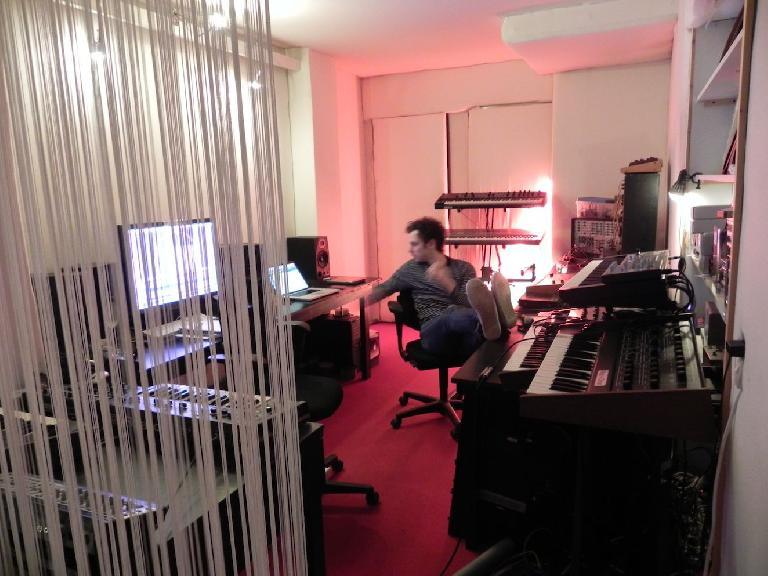 Ask: What tips would you give to newcomers wanting to start their production and/or remixing journey?
Mason: Composing and producing music is an art form. You need to find your own voice first and have something to contribute to what's already out there. Not just to boost your DJ career. So try and find your own sound and don't copy other artists or whatever sound is hot at the minute. Do. Your. Own. Thing.
LINKS