Elbow is a portable music player which takes the iconic cassette tape into a new and exciting future.
If you're a cassette tape lover this cassette player design, called Elbow, might just blow your mind (in a good way).
Focusing on simplicity, Elbow, does away with most of the mechanical parts we're used to seeing that form the Traditional boxed up cassette player. This results "in a strikingly minimal and laconic design".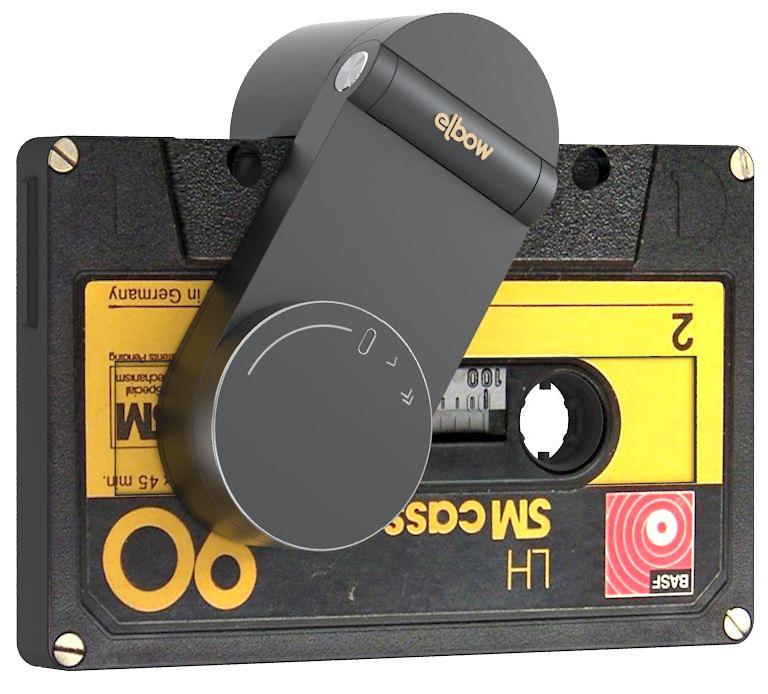 The bi-axial arm allows the user to easily insert a tape into Elbow and then move into playback mode. It's a bit like a vinyl record player's tonearm. Then there's the control wheel that gives you access to playback controls. For example, you can play by turning the wheel left, continuning to turn left increases the volume. Turning the wheel right causes the cassette to fast-forward at variable speeds depending on how far you turn the wheel.
Where traditional cassette tape players use a capstan, two pinch rollers, and two reel pulleys, Elbow only needs a single pulley to drive the tape. An optical sensor helps the motor adjust to maintain constant playback speed. We don't know whether this means it'll be possible, or tricky for Elbow to produce interesting analog-style tape warbling and speed effects though.
This new cassette player features two connections: USB to connect and transfer sounds from a cassette tape to a computer, and a 3.5mm audio out.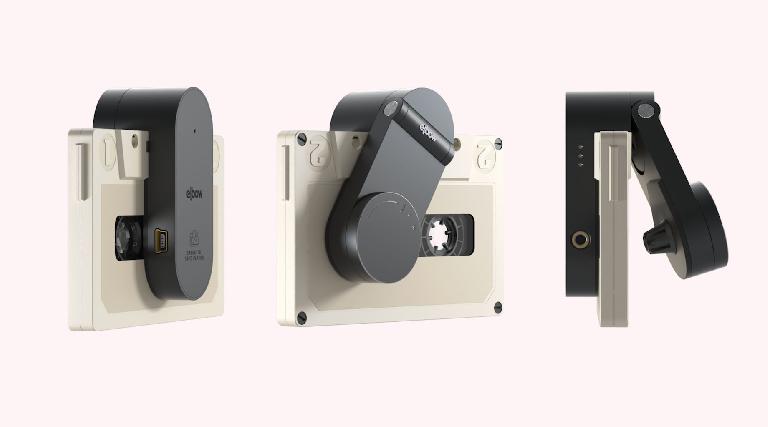 The team behind Elbow are going through the prototype stages, so what you see here isn't the final design. But, if you want to help it reach the store shelf, do this quick market research study: https://docs.google.com/forms/d/e/1FAIpQLSdcejo-WxLHVa6yZzD1j_VzJpu3Fhh9mz2DWfzGFVwWHNJOsw/viewform