Imagine the powerful Korg Kronos synthesizer with a light-touch keyboard and weighing only 40 pounds. Impressive considering original Kronos 88 and 71 key synths are 53 and 46 lbs respectively.
The Korg Kronos LS was semi-officially revealed via the Korg Japan website back in late 2016. We reported on the story of course. But, now the new version of this powerful 88-key workstation synth has been officially announced for the rest of the world...

Melville, NY – March 29th, 2016 – Korg's powerhouse Kronos is now available with a Light-Touch keyboard, packing the power of a full-sized performance synth and amazingly responsive action into a 40-pound package. Equipped with nine versatile sound engines, up to 16 simultaneous effects, and 16 part combinations, the Kronos LS offers everything it's fully-weighted counterparts do, with a meticulously designed action that lends to any playing style. The mechanism of the keyboard has been redesigned to allow for better velocity, no matter how complex the chord or phrase is. It's perfect for playing piano or electric piano in any style, and has become the prime choice in keyboardists globally throughout the years.
Kronos LS also ships with the most recent operating system, offering new Quick Layer/Split via the large, color Touchscreen. Splits and Layers can also be saved on the spot into a Combination, saving players considerable editing time and providing more flexibility for live situations.
"The new Light-Touch key bed is incredibly responsive, and allows for gestures that might be difficult or uncomfortable on a fully-weighted action," exclaims James Sajeva, Director of Technology Brands at Korg USA. "It also brings the weight of an 88-note Kronos down considerably. It's really a great blend of portability and playability," Sajeva concludes.
The new Kronos LS encompasses a wide array of sounds and options, perfect for any type of musician. Literally thousands of single and layered/split sounds are available, all searchable by name and category, and all assignable to the easy to manage Set List mode.
The Kronos LS touts a new dark umber brushed aluminum panel and beautifully crafted two-tone burst wood side panels, available in April 2017 for $3499.99. For more information, visit www.korg.com.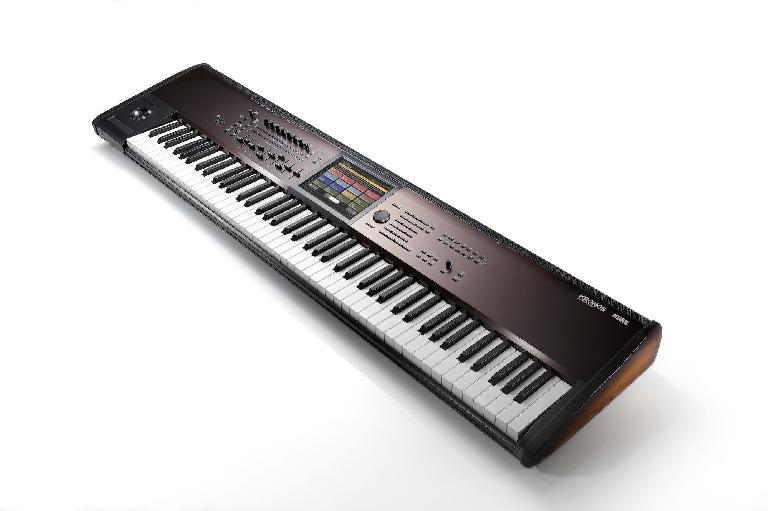 [courses_slider]
Specifications
KRONOS LS shares all specifications and features with KRONOS2-88 outside of keyboard type, weight and dimensions. For information on KRONOS' nine engines, audio, sequencings and sampling capabilities, real-time control, KARMA and more, visit: http://www.korg.com/products/synthesizers/kronos2_ls/
Keyboard: LS keyboard (Velocity-sensitive Semi-Weighted Keyboard)

Dimensions: (W x D x H): 1,426 mm x 364 mm x 134 mm/56.14" x 14.33" x 5.28"

Weight:: 17.8 kg. /39.24 lbs.