The new microKORG-S is a revamp of the original synthesizer an includes built-in-speakers, more memory, new sounds, a new design with features like the vocoder, microphone and arpeggiator you'd expect
Not content with annoucning the module version of the ARP Odyssey and the Volca Kick, Korg have issued a major upgrade to their popular microKORG. The microKORG-S includes the features of the original plus a whole lot more and all for the reasonable price of $499 USD and is available in September 2016. Here's Korg's official press release for the microKORG-S with more details.
Watch the intro video of the microKORG-S synthesizer from Korg here: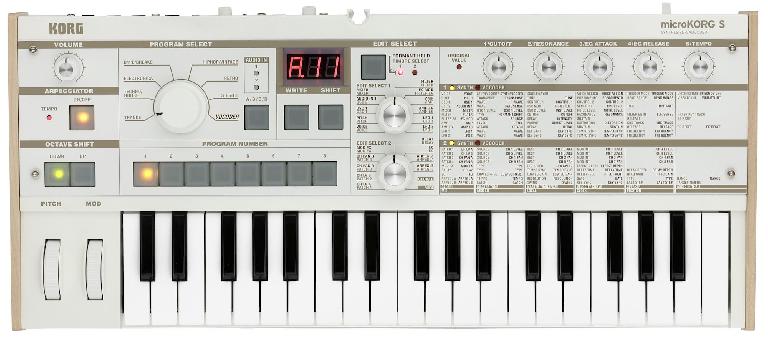 Sharp new design with built-in speakers, increased memory, new sounds Melville, NY - - September 1, 2016 - - microKORG-S starts with the legendary sound, layout and feature set that has made the microKORG a most wanted for nearly 15 years and adds a 2.1 speaker system with power that far exceeds its size, 64 all-new sounds (bank A) alongside the original 128 classic sounds (banks B and C) plus 64 user locations (bank D). In addition, the front panel features an eye-catching new white panel and maple wood ends..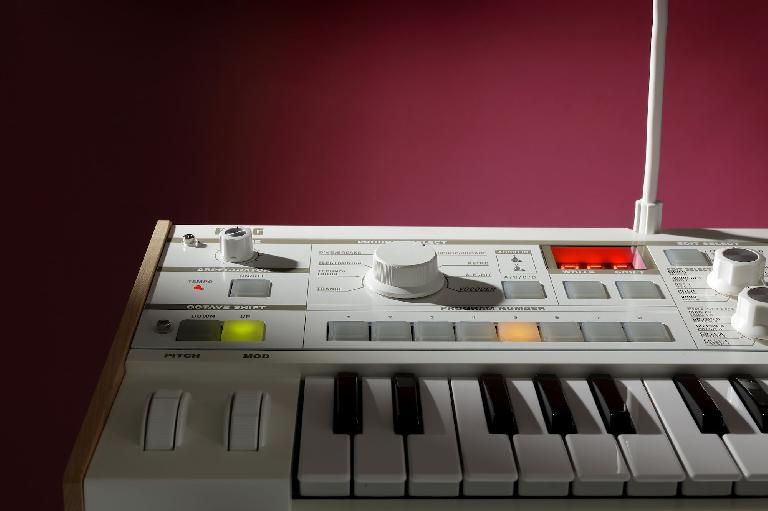 [courses_slider]
"With serious sound and superior build quality, the microKORG analog modeling synthesizer became an instant world standard when it was released in 2002. The multitude of sound- musicians who gravitate to microKORG can now choose a version that needs no additional speakers, monitors, or other connections to play," stated James Sajeva, Director of Technology Brands for Korg USA, Inc. "The program memory capacity has also been increased twofold, and we've added 64 all-new preset programs that further meet the needs of the modern musician, including clearly defined and punchy leads, electric pianos that sound great in an ensemble, and solid basses."
microKORG-S offers all of the original microKORG's functionality, including the ease of selecting a program of a desired musical genre via it's famous 'Big Knob'. In true microKORG fashion, a four-band vocoder with an included miniature microphone, arpeggiator, five easy-edit knobs, and optional battery operation are all part of the package.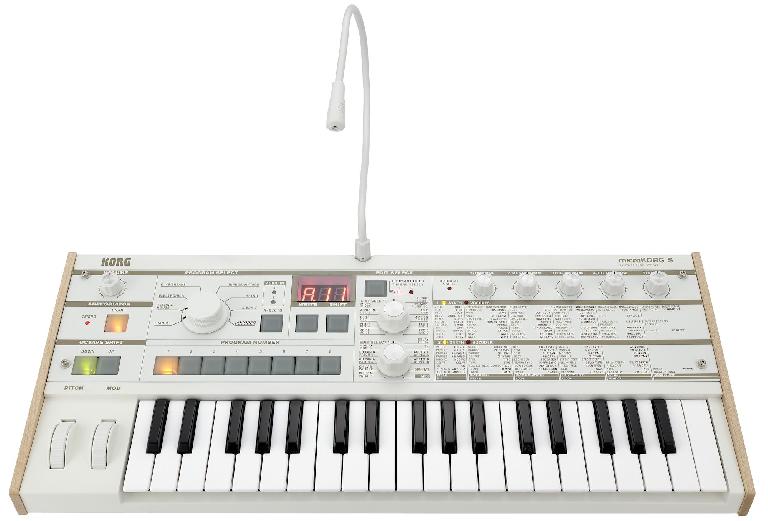 "As a beginner's first synthesizer that's easy to use, as a supplementary live synth for the stage, or as for a tool for professional production, the microKORG and the new S version will continue to play a role in every music scene around for many years to come," added Sajeva.
The microKORG-S will be available in September of 2016 for $499.99.
To learn more visit www.Korg.com