In a surprising move, Korg have unintentionally revealed the next move forward for their popular Korg volca and Monologue series of analog synths. And, it certainly won't be what you'd expect.
If you were hoping for a Korg Volca Mixer or a eurorack version of the Monologue, then prepare to be disappointed. We've heard straight from the horses mouth about the new volca and Monologues coming and we're suprised. We think you will be too.
These are synths... but not as you know them. We're talking synth cakes. Here's the official press release from Korg.
Melville NY - - April 1, 2016 - - With the latest edition of the ever-growing volca series, it's all about tasty toms, and chocolate beats. volca cake starts the beginning of a popular, new drive from Korg after many requests from volca owners and their family members. Volca Cake provides earth-shattering flavours that can be enjoyed while playing any volca or monologue, ot when you're away from your beloved instruments. It's the perfect addition to any volca or desktop hardware set to bring prevent plumeting sugar levels for the concerned user in the studio or on stage.
As opposed to generating sounds, volca cake provides giant chocolate taste sensations. The Monologue (or Vanillalogue) also released today looks just like the real thing and is oozing with chocolate and wafer-style keys (not full size).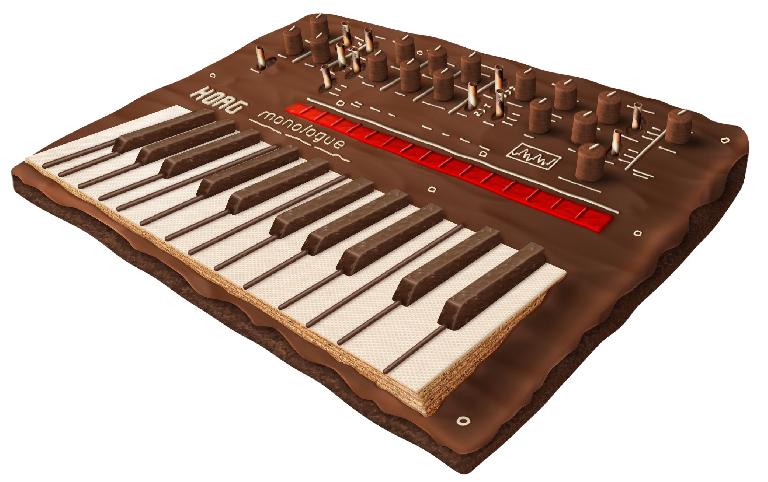 "The volca series has consistently brought renewed attention to classic groove machines and historical synthesis. It now has a new focus. This time, it's the most important taste in the dining room and at children's birthday parties," shares James Sajeva, Director of Technology Brands for Korg USA, Inc. Like all volcas, cake has a personality all its own, and combining it with other volcas or any other hardware adds unique chocolate character and crumbs to users' setups. You can't connect it with other volcas, minilogue, electribe or SQ-1, and there is no MIDI to worry about. It's just pure glutony in a synth-shaped cake. And should you be a vanilla fanboy or fangirl the Vanillalogue is an upcoming fresh new take on the Monologue we can't wait to share with you."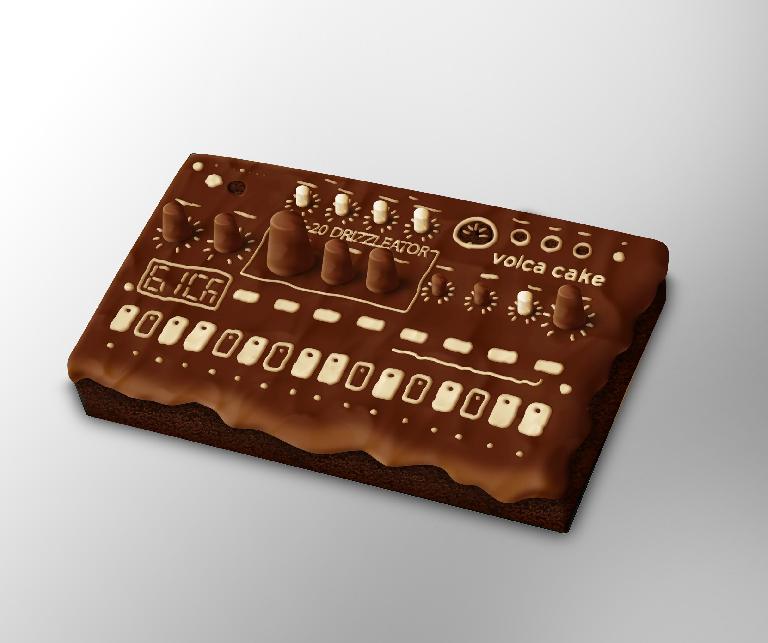 [courses_slider]
Every volca cake and Monologue cake comes in their own box and won't be available from any music retailers. We hope it'll come to a supermarket near you soon. Available April 1st 2017 only for $59 (volca cake) / $79 (monologue cake). To learn more or find a dealer visit www.korg.com
We knew that Korg had put their hands to making synth cakes in the past as special edition versions. Here's the cake they made for Jordan Rudess:
An anonymous source at Korg has revealed that stock for volca cake and monologue cake mysteriously disappeared after the staff-only launch party... they informed us the next generation of synth cakes from Korg will be playable and generate sound and come in a range of different flavors, with unique toppings like custard, colorful sprinkles, sponge, lemon, strawberries, and dark and milk chocolate.
Stay tuned for more synth news... and Happy April Fools Day 2017!