Roger Linn has revealed a new software version 2 for the LinnStrument which adds 'a highly versatile step sequencer'. The credit for this sequencer is down to Geert Bevin who programmed & designed it.
Check out this in-depth video to see how the step sequencer works:
The LinnStrument has three sequencer views: scales, drums, and notes. You can find out more about these modes on the LinnStrument site.
In terms of the polyphonic abilities, here's how Roger Linn describes them:
"Each of LinnStrument's two splits has four sequences, one of which may play at a time. You can turn on the sequencer in both splits for two simultaneous sequencer tracks, or turn on only one to play LinnStrument live on one split while the other split's sequence plays. To use the sequencer for either split, turn on Per-Split Settings > Special column > Sequencer (4th pad from top). Then exit Per-Split Settings and the normal Performance mode lights will be replaced by the Sequencer display shown below. The function of Switch 1 will change to Sequencer Settings, and the function of Switch 2 will change to Sequencer Play/Stop."
For those who want the new changes in software 2.0 update to be reflected in the labels on the LinnStrument you can either download the graphic file and print them yourself, purchase a pre-printed vinyl label for $25 or order a replacement top panel. All details on the LinnStrument site.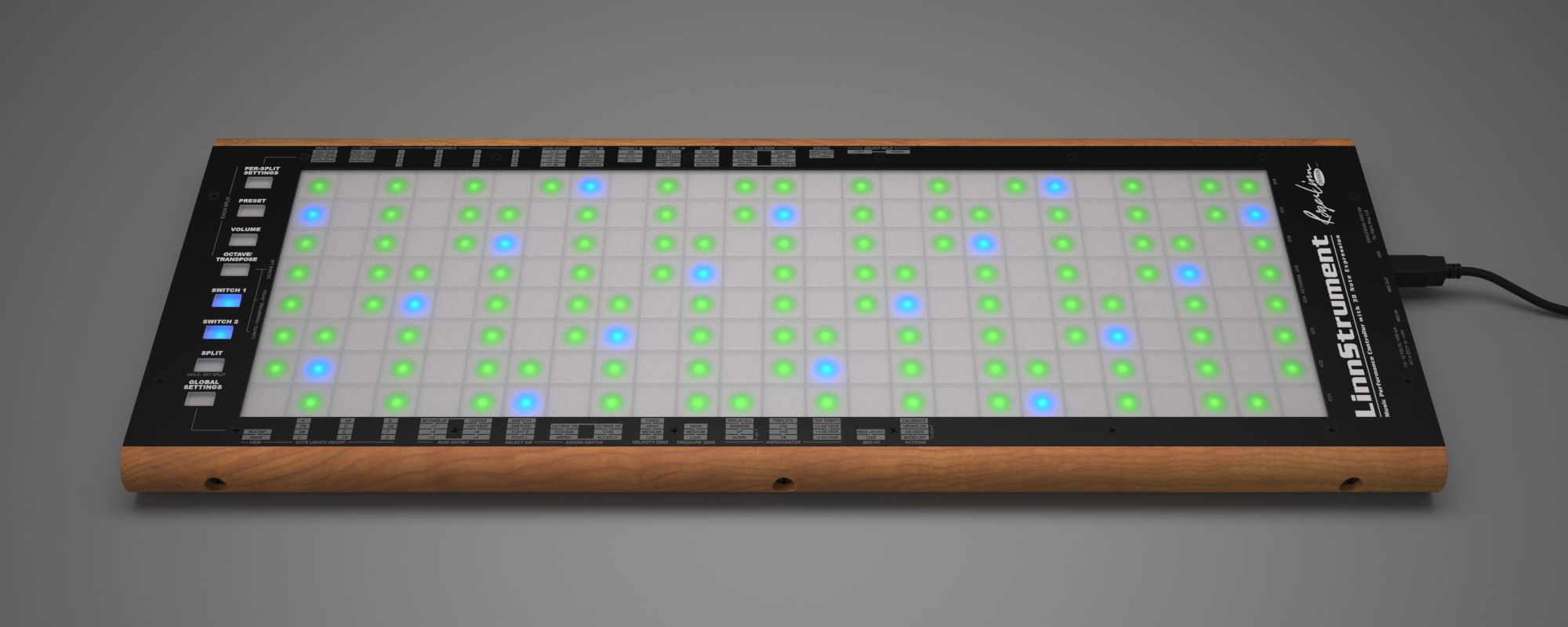 [courses_slider]
[Via: Geert Bevin on Facebook]
You can download LinnStrument Version 2.0 software as a free download here.
The LinnStrument hardware is available for $1499 USD here.