As far as successful bands go, Maroon 5 need no introduction. But did you know how integral Native Instruments' Maschine is for them sketching ideas, producing and performing? This video shows all.
Guitarist and songwriter, James Valentine, actually came up with the main beat for their song, Fortune Teller, with a laptop and Maschine while in the waiting room of Conway Studios. Yup, he didn't need to be in the control room… in theory he could've paid a couple of dollars for a bus ticket and have created the beat in transit. Well, you get the idea. Maschine and a laptop is a pretty portable creative solution, also for chart-topping bands!
Valentine continues by referring to Maschine as his "substitute band." Don't worry, we're not talking about James going it alone… rather than he is able to very quickly sketch out ideas himself rather than deal with "moody bandmates" ;-)
Producer and engineer, Noah Passovoy then explains how he takes the stems into Pro Tools to create the demo arrangement and then they begin working on the song, fleshing out the final arrangement and mix.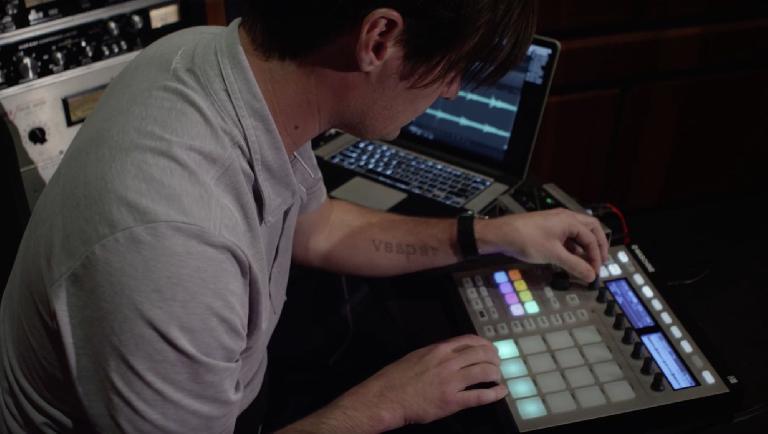 Watch Maroon 5 talk about Maschine here:
[ad_unit]
But if you were worried that Maschine wouldn't be involved again in Maroon 5's workflow again… well, know that you can sleep easy tonight. As you might have already guessed, Maschine is an integral part of a Maroon 5 live performance too! Sam Farrar who does guitars and electronics for the band, plays Maschine like an instrument on stage. Key samples like "the whistle from Jagger or a bass sound from Stereo Hearts or sugar synth" get loaded into Maschine and make it easy to trigger and perform during shows. Sam points out the small things like the color coded pads that make it easier to play the right samples for the right song!
[courses_slider]
Here's what Native Instruments tell us about the video:
Step into famed Conway Studios in L.A. with international superstars Maroon 5 to learn how MASCHINE has expanded the creative process from studio to stage.
MASCHINE is a powerful songwriting tool that opens the gates to unbounded creativity – loaded with a huge feature set including chord sets, scale mapping, an advanced arpeggiator, and more.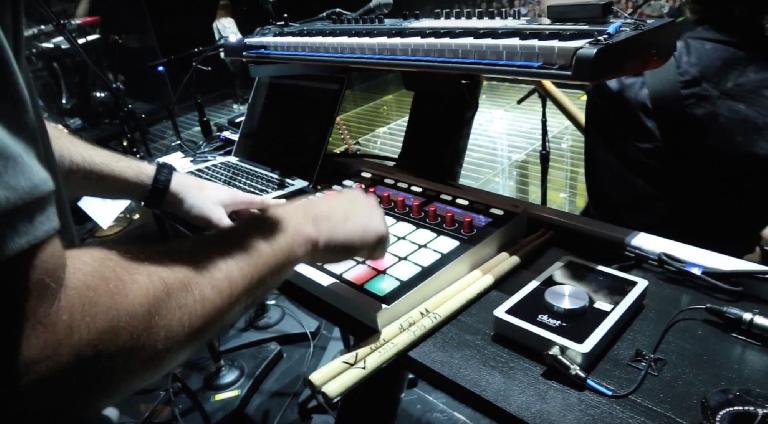 Listen to Maroon 5 tracks – some written and produced using MASCHINE – including the track in the video, Fortune Teller, plus Tickets, and Ladykiller – all on their album 'Overexposed'.
[ad_unit]